WINSTON-SALEM, N.C. — The final missing cow that escaped from a cattle truck crash on Thursday has been found.
The Forsyth County Sheriff's Office tweeted a photo of the rogue cow Friday morning, saying the animal was safely located, but that deputies had to write her "multiple citations."
"After hours of searching, the last cow was safely located. Unfortunately, Deputies did have to write her multiple citations, including for running at large, obstructing traffic, failing to heed to blue lights and sirens, resisting arrest, underage driving, & no driver's license," the sheriff's office tweeted.
The lone cow was one of about 10 other cows that got loose after a tractor-trailer carrying cattle overturned on US-52 Thursday morning.
The wreck shut down the highway near I-40 for several hours.
Winston-Salem Fire Battalion Chief Joe Ramsey said around 80 cows were on the trailer when crews got there. He said about 10 cows got loose. An animal unit was sent to search for them. All but one was found when the road was reopened. The stray was last seen in the Peachtree Street area.
"When the tractor landed on its side, some cattle got out. We have about eight to 10 cattle, maybe more, that are roaming in some of the neighborhoods adjacent to Highway 52 and 40," Ramsey said.
Officials asked folks to call 911 if they saw the cows.
The truck driver was not hurt and worked with crews to find the missing cows.
Officials said some of the cattle had to be put down after the crash.
HAZMAT crews were also called in to help because of a fuel spill due to the crash.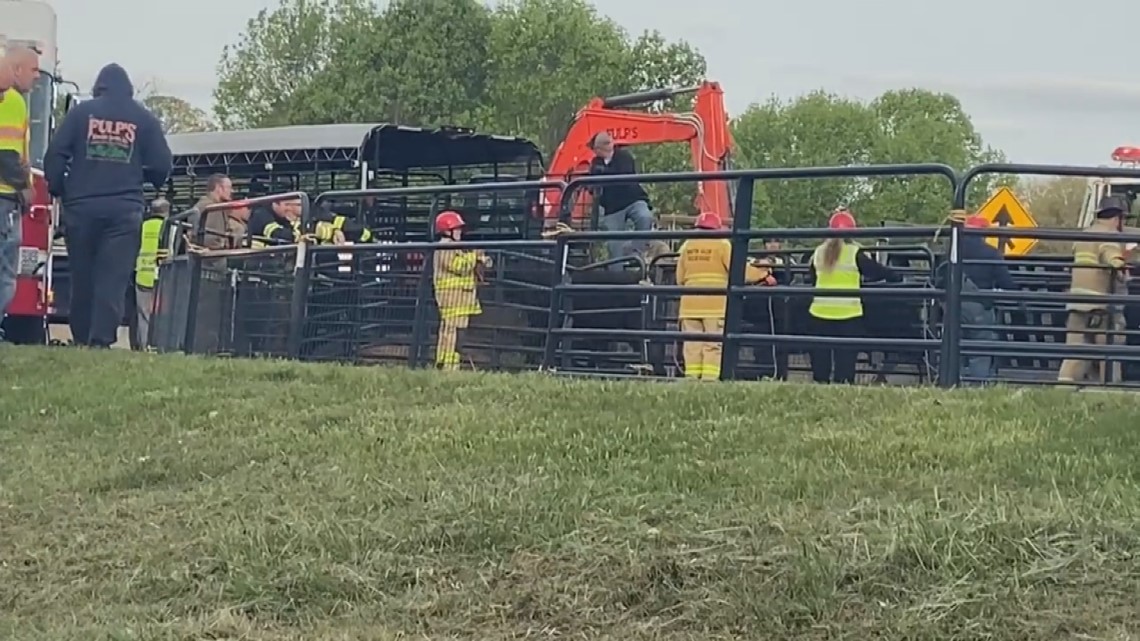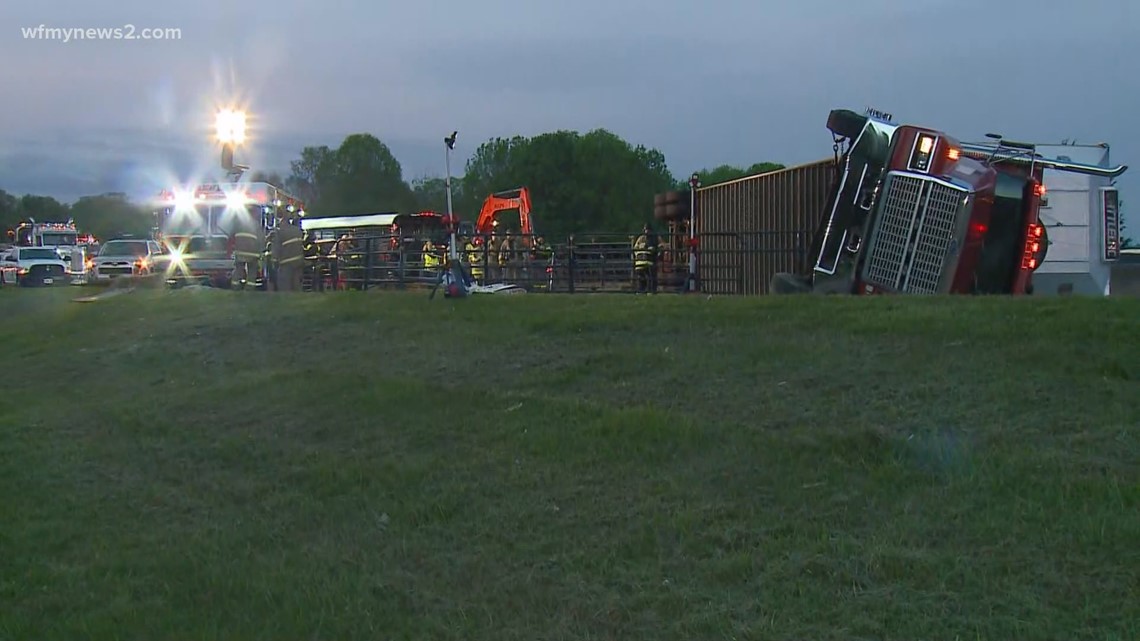 In a similar crash two years ago, cows were rescued from an overturned trailer on I-40 in Winston-Salem.