HIGH POINT, NC (WFMY) -- A runner sustained significant injuries after being hit by a vehicle in High Point.
According to the High Point Police Department, the incident occurred on Wednesday. 44-year-old Michelle Townsend, was hit while running around 6:15 a.m. on the intersection of Barrow and Williard Dairy Roads and the driver kept going after hitting her.
Townsend has significant injuries.
"I had two big goose eggs on my head, I did have a concussion and my right wrist is broken in multiple places," Townsend said.
She will be undergoing wrist surgery on Friday.
"I also just have a lot of road rash on my knees and elbows, and on the rest of my face," Townsend said.
Michelle just wants the driver to do the right thing.
"Maybe the hitting me was an accident, they were probably distracted I don't think they ever saw me, but they definitely saw me rolling across the hood of their car and land right outside their window and they made the decision right then and there to leave, and didn't come back," Michelle said."
"I don't know if the person will ever see this but they have time to turn themselves in, I have forgiveness I'm not going to harbor any ill-will toward them, they just need to do the right thing."
Michelle said this experience won't keep her from running.
"I'll make a full recovery, I'll be out there running in just a few weeks they're not going to take that away from me."
PHOTOS: Jogger Hit, Left In Roadway After Driver Leaves
PHOTOS | Jogger Hit, Left In Roadway After Driver Leaves Scene in High Point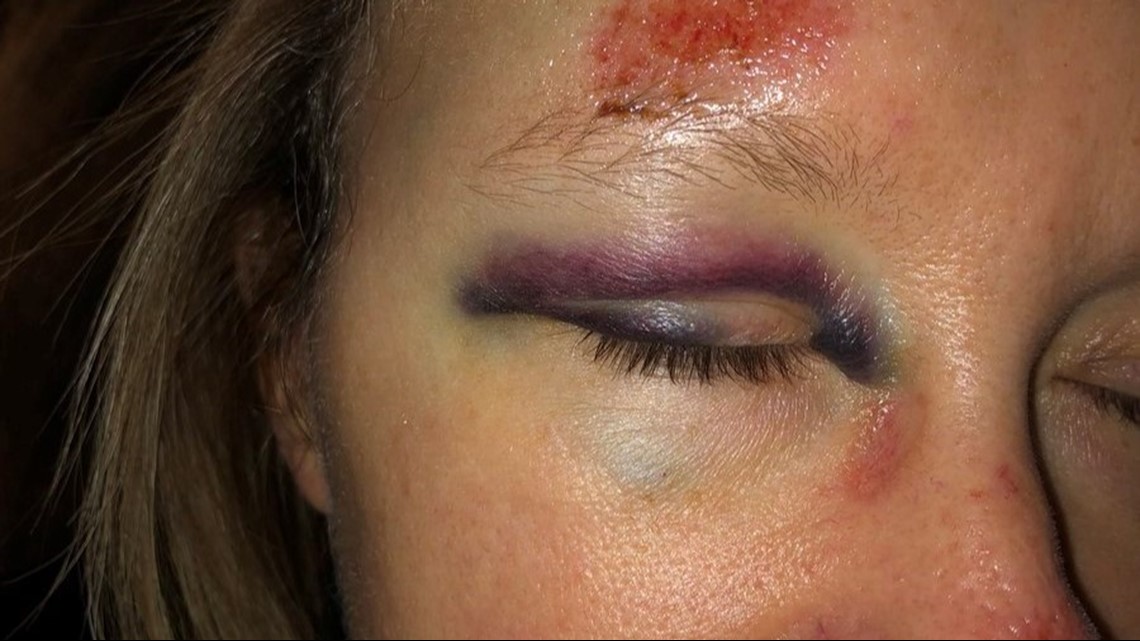 Police believe the car is a Honda CRV style SUV.
Anyone with information is asked to contact Investigator Jeffrey Crouse at 336-887-7833.
Related: Woman Killed in Hit-and-Run Accident in Winston-Salem: Police
Follow WFMY News 2 on Facebook and Twitter
► Make it easy to keep up to date with more stories like this. Download the WFMY News 2 App: Apple Users, Android Users