GREENSBORO, N.C. — It'll feel like winter tonight. You'd better be ready for a big chill with freezing temperatures on the way to start the weekend.
"It's a perfect weather setup for a cold night," says WFMY News 2 Chief Meteorologist Tim Buckley. "Most of us will get below freezing for the first time this season."
A freeze warning is in effect for the entire Piedmont-Triad area. What does that mean? A freeze warning is used to show the first freezing temperatures of the season, and usually means that summer plants and crops will be killed off without protection.
As they say, it's that time of year. Frosts and freezes are typical in late October and early November.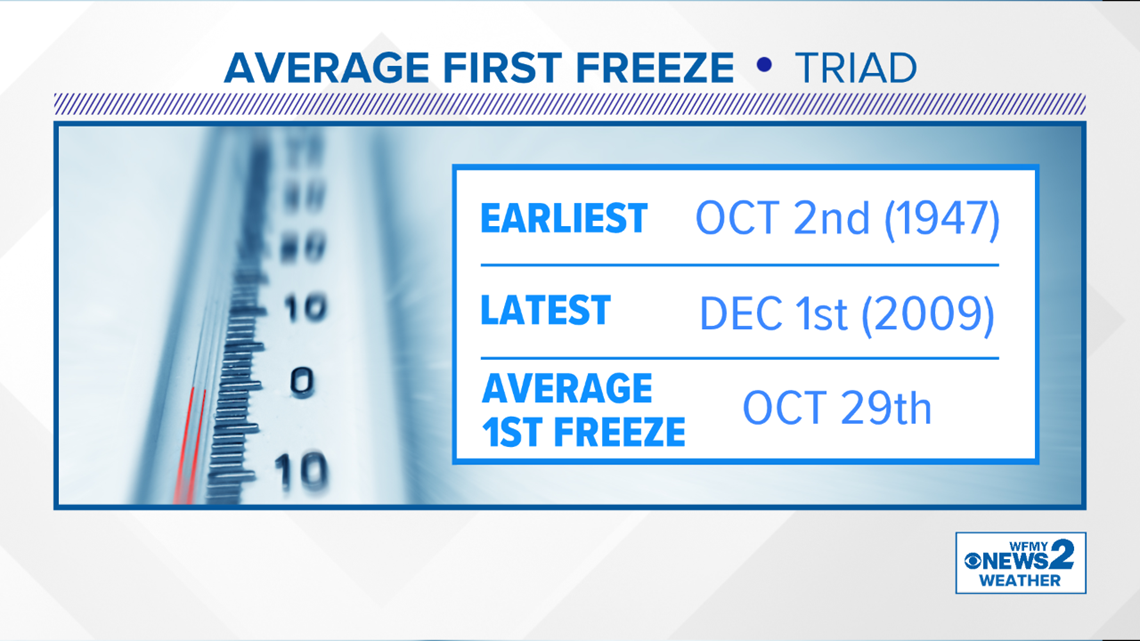 Temperatures will stay cold throughout the weekend. Daytime highs will reach the 50s, but freezing temperatures will return each night / morning.