GREENSBORO, N.C. — Oppressive heat won't be just the story around the Triad, but also through much of the Central US.
Between poor air quality associated with wildfires and excessive heat warnings, Montana is dealing with uncomfortable weather conditions on Tuesday. Highs Tuesday in Montana are expected to range from 95 to 110. A red flag warning has also been issued for parts of the state with fire risk being elevated. But, Montana isn't the only state dealing with a heat wave. This heat stretches through much of the Central US including North Dakota, South Dakota, Nebraska, Kansas, Missouri, Iowa, Illinois, Minnesota and the Deep South including Oklahoma, Texas, Arkansas, Louisiana, Alabama, Mississippi and Georgia.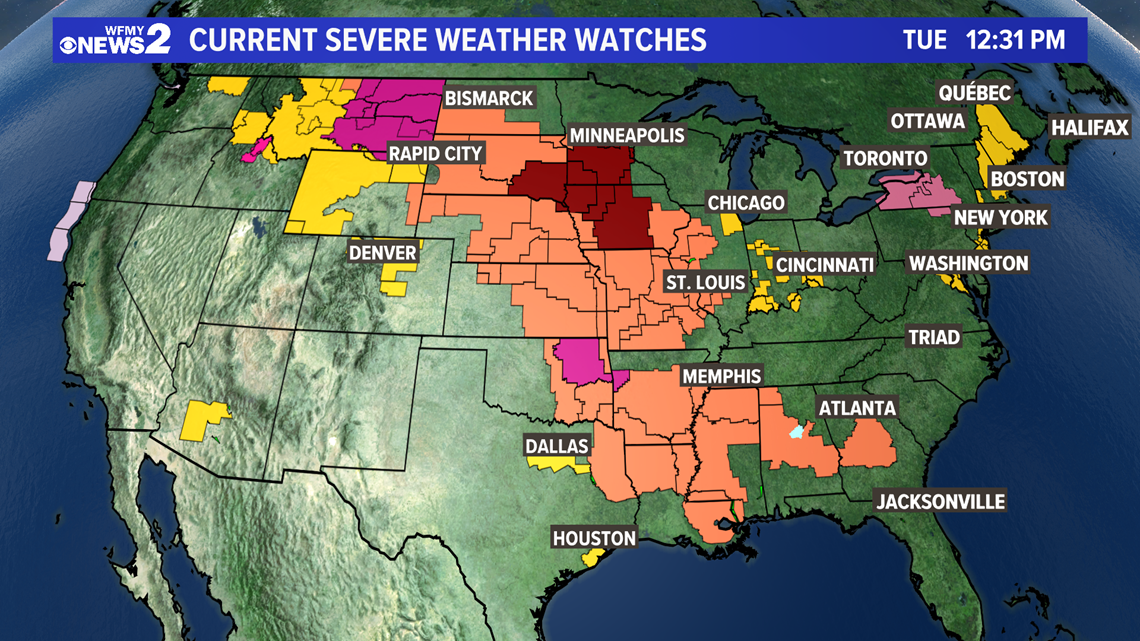 A building upper level ridge across much of the Central US is aiding in these very hot conditions. The winds in the upper levels of the atmosphere are flowing in a clockwise circulation and pulling the heat from the Mexican Plateau, and the moisture from the Gulf of Mexico and helping to circulate it into these regions.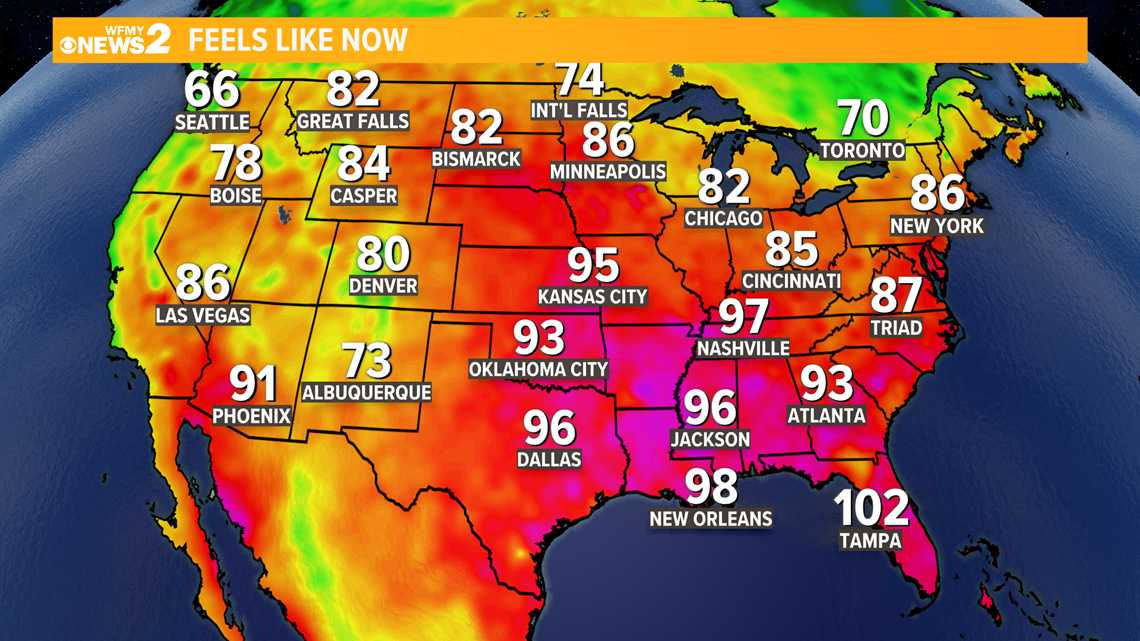 The Carolinas isn't in the safe zone. By Wednesday, as high pressure builds into our area, we can expect our afternoon high temperatures to skyrocket into the 90s, but, with dew points in the 70s, it will feel like 100.
If you plan on spending time outdoors, it is highly recommended to remain hydrated and take frequent breaks in cool or shaded areas to reduce your risk of heat-related illness.