Chances are, this will be the hottest October weather you've ever felt. Highs in the mid 90s are likely for Wednesday and Thursday, and both days are likely to set records.
"This just doesn't happen often," says WFMY News 2 Chief Meteorologist Tim Buckley. "The only hotter October weather I can find is more than 60 years ago."
That all-time October record is 95 degrees, set back in 191 and again in 1954. The WFMY Weather Team is forecasting 93 for Wednesday and 94 for Thursday. Both of those days will set daily record highs, beating 91 degrees for October 2nd and October 3rd both set in a 1986 heat wave.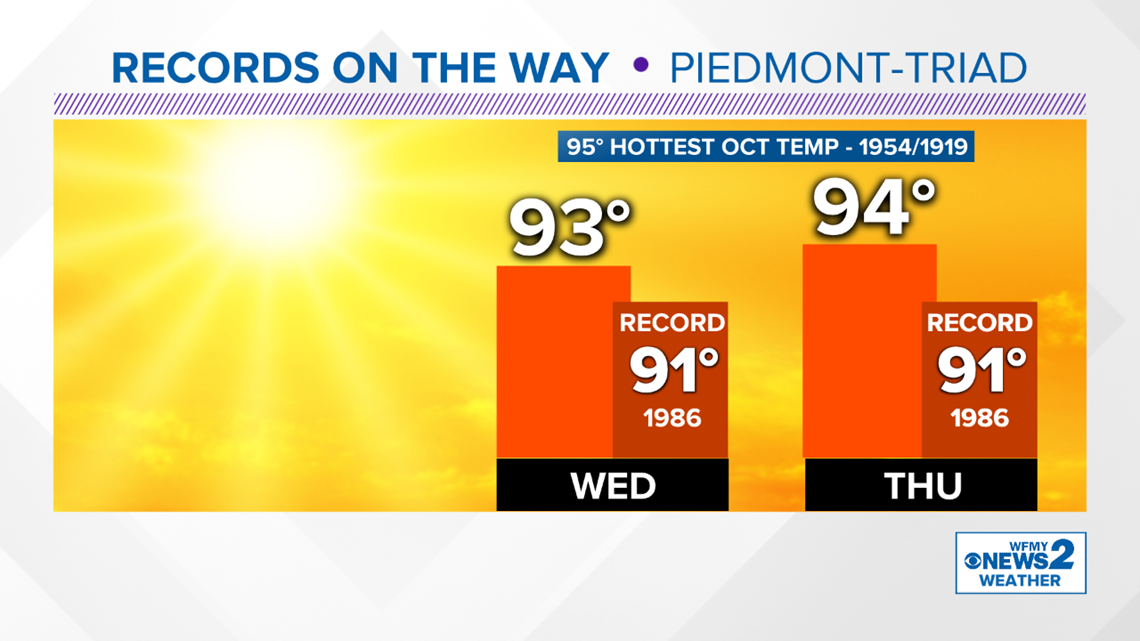 This won't last forever. Cool fall air is on the way for the weekend with high temperatures in the 70s and lows in the 50s.