We're bracing for a wet weekend here in the Piedmont, and it's all because of Hurricane Delta. The storm isn't passing directly over our area, but it will bring a large amount of moisture into the Southeast, which will make us soggy for a few days. We'll need to be on guard for possible severe storms Sunday.
NOW POST-TROPICAL DELTA
Hurricane Delta hit Louisiana Friday evening with 100 mph winds. This is the same part of that state that got hit by the powerful Hurricane Laura back in August. The system continues to weaken and is now the tropical depression. Even with the weakening, the remnant low will continue to bring lots of rain across the Southeast.
What is left of Delta will track northeast. over the Tennessee Valley. The problem for us is even though the storm center will be far to our west, we will still see a good amount of rain and even a threat for severe storms this Sunday afternoon and evening.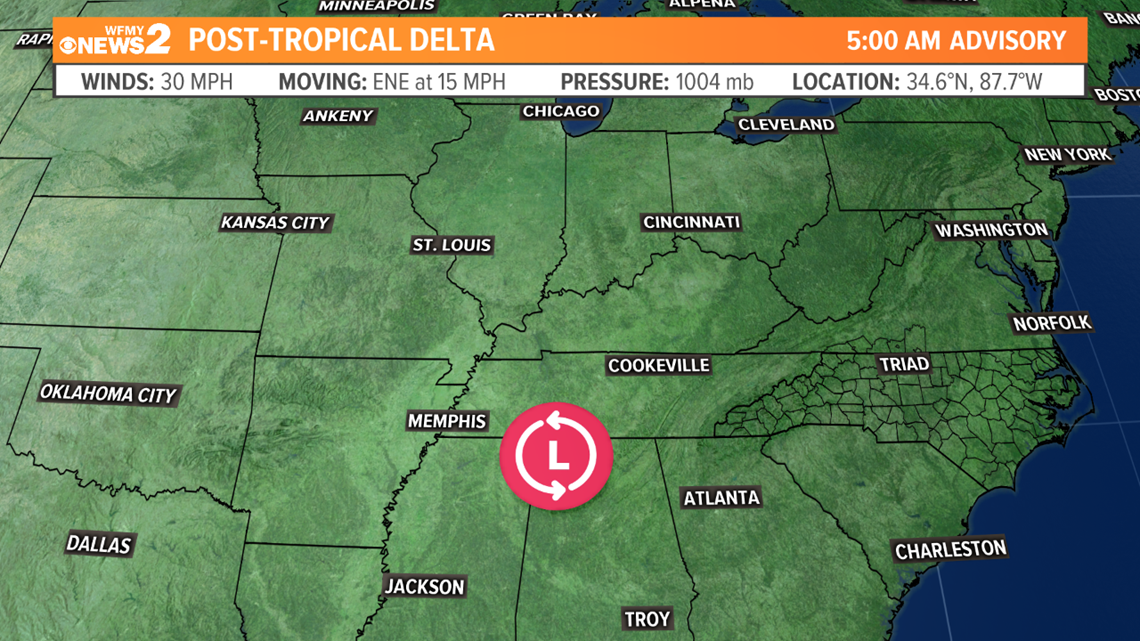 WHAT TO EXPECT IN THE TRIAD
Here in the Triad, the main impact we will see is rainfall. We don't expect much wind. There will also be a threat of some strong to severe thunderstorms on Sunday.
Saturday will be overcast. There will be some scattered light showers at anytime during the morning and midday. It won't rain all day. Scattered rain will continue through the evening and overnight. The steadiest rain will happen in the Foothills and Mountains, with more dry spells in the Triad and areas to the south and east. There is no threat of flooding or severe weather of any kind on Saturday.
Sunday is when we will see the bulk of our rainfall. Some heavier bursts of rain are possible on occasion, from morning to evening. There is also a risk on Sunday of a few strong to severe storms during the afternoon and evening across the Carolinas. The tornado risk is low, but it is something we will need to watch.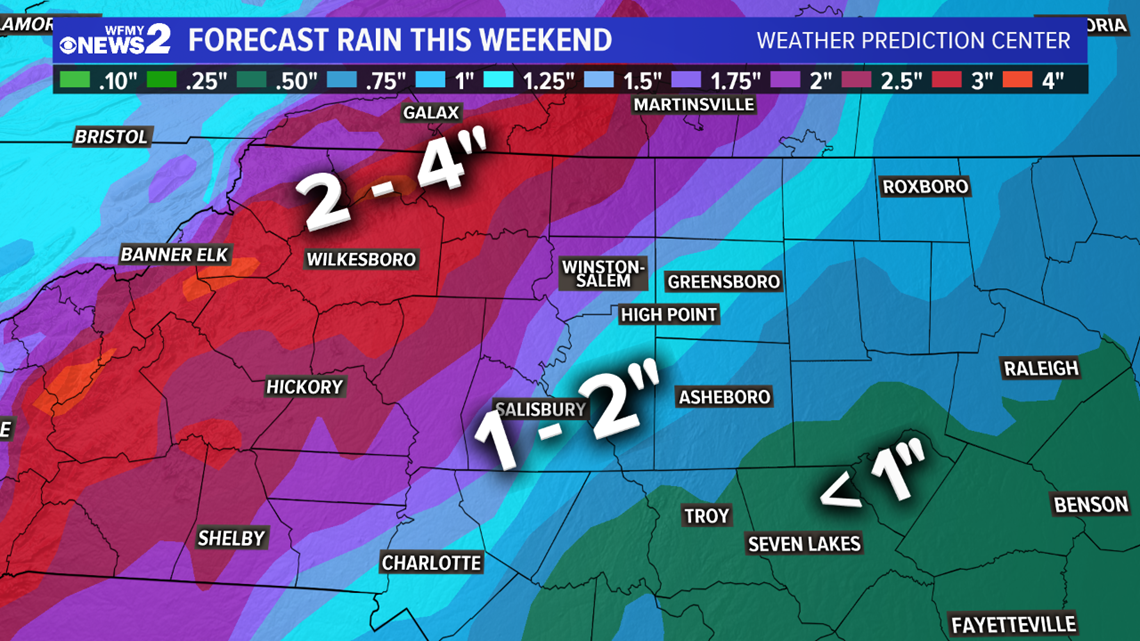 Heaviest rain in the Foothills & Mountains. Totals of 2-4". Flooding is possible.
Triad average of 1-2"
Less than 1" as you head south and east
Low tornado threat Sunday afternoon & evening
Possible for a stray storm that could bring damaging wind gusts
Main concern is for areas south and east of I-85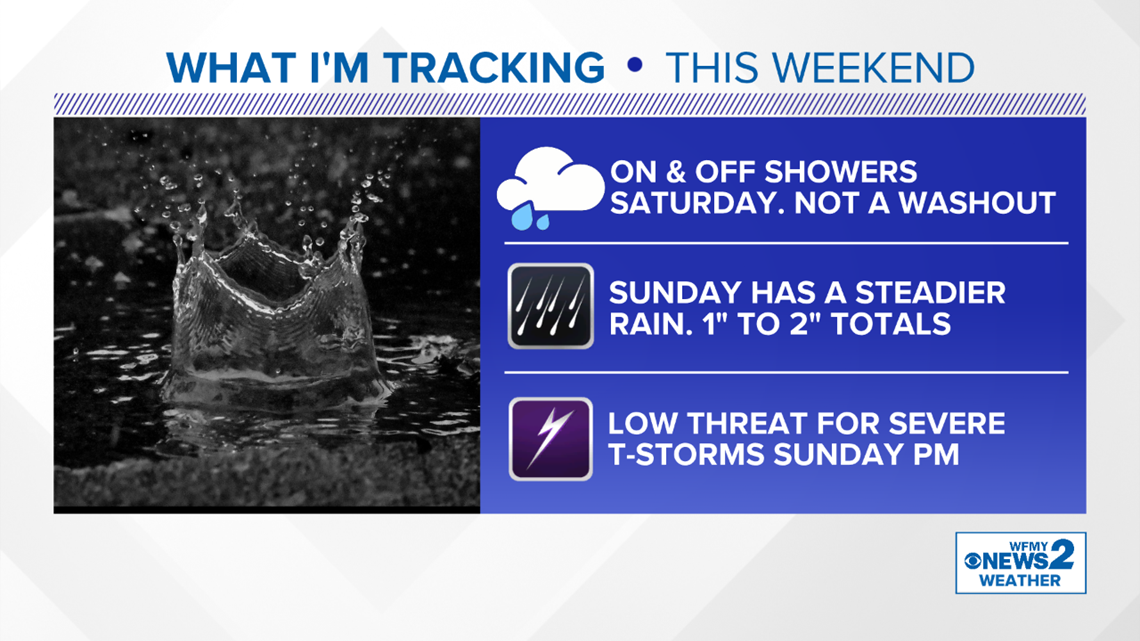 You may be wondering, "Why is it called Delta?" The reason is we ran out of hurricane names. The 2020 list got filled up, so the Greek alphabet is used next. This has only happened in one other year; 2005. Delta is the 25th named storm of the season.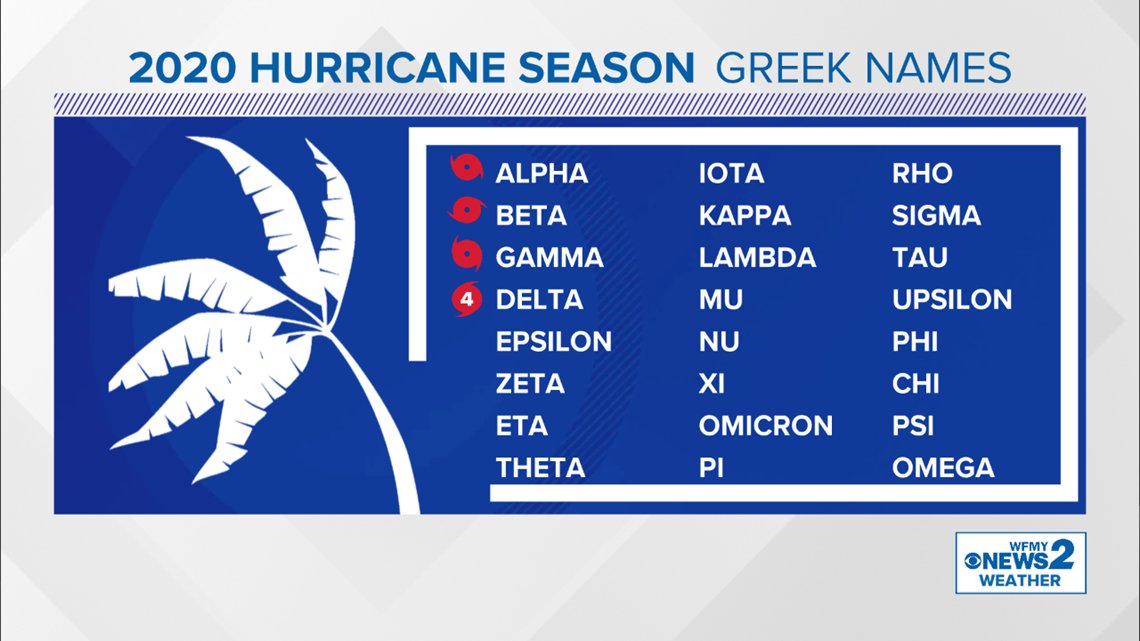 Count on the WFMY Weather Team to keep you informed and prepared on-air and online.
News: Download the new WFMY News 2 app.
►Text the word APP to 336-379-5775
►For the latest weather conditions and forecast text the word WEATHER to 336-379-5775
►For traffic alerts text the word TRAFFIC to 336-379-5775