Many customers who have called or emailed 11Alive's newsroom were told their service would be restored by Sunday night, which could mean three to four days without utility services.
While it's frustrating for some personally, for those who operate businesses, like restaurants, there's a lot of money at stake. And for two of those restaurant owners 11Alive spoke to, it may already too late.
Rob Atherholt, the owner of Taqueria el Vecino, had to throw away hundreds of pounds of food.
Atherholt described how he's fought hard to keep his doors open during the pandemic. But having to toss out food he could have sold likely cost him $4,000. And keeping the restaurant closed over a weekend without power has cost him, he estimates at least $25,000.
"All the smoked meat, we just smoked on Wednesday. So, there's several hundred pounds of meat," he explained. "It's terrible to have to throw so much food away."
But Atherholt said the damage is already done.
"Because even if the power came back on right now i couldn't open today," he admitted.
He's hoping Zeta wiping out power for days is not the blow that takes out his business.
"It's just the nail in the coffin, the stake that broke the camel's back," Atherholt explained. "It's tough. ... It's a tough pill to swallow."
"That's lasagna, mac and cheese, chicken and white rice casserole," an employee rattled off, gesturing to the piles of containers of food. "Everything has to go." They are is using a generator, run off a car battery, to try and minimize the loss.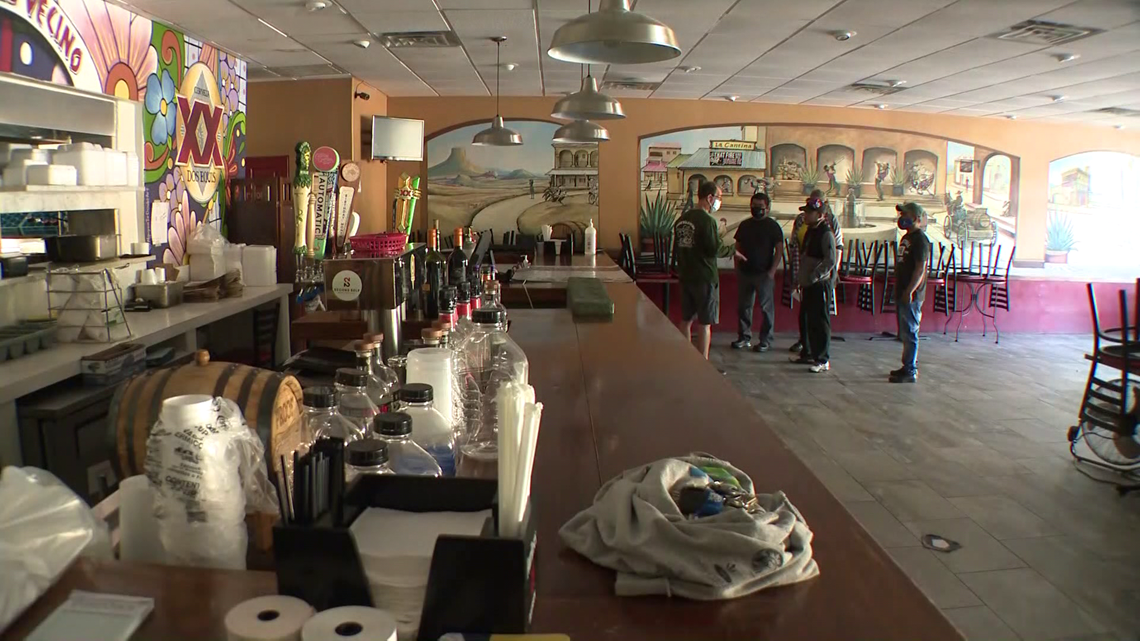 When Zeta hit, more than a million people were initially left without power across Georgia. And as of Friday evening, Georgia Power had gotten 741,000 people back online. About 129,00 were still without power.
Georgia Power said it anticipates restoring service to 95% of customers by Sunday evening. But officials said they will work through Friday night and Saturday night to try and restore service to as many as possible.
With the outages stretching on, some have drawn comparisons to the issues that arose after Hurricane Irma hit the metro area in 2017. To put that into perspective, Georgia Power said in that year, Irma in knocked out power to 1.5 million residents, and everything was back working five days later. So, the company said it feels like it's ahead of the anticipated repair timeline for Zeta.
Another important note, this time around, is most Georgia Power employees are working from home because of the COVID-19 pandemic, too. So, instead of hundreds of employees working from the emergency weather center, they are working remotely. And many of them are without power, as well, and are using their cell phones for meetings.
Meanwhile, Georgia power explained to 11Alive how they prioritize who gets service back first:
Start with areas with the largest volume of customers on the same grid
After that, hospitals
Followed by government facilities, including polling locations
From there, they target the second-largest clusters, for example, a row of restaurants on one street would have next priority