RALEIGH – Governor Roy Cooper warned North Carolina residents to not return home to the coast just yet.
He said there are 16 rivers currently flooding in North Carolina, with three more expected to crest Wednesday or Thursday.
"One thing we know too well is that sunshine doesn't necessarily mean safety," he said. "I know it was hard to leave home and it's even harder to wait and wonder whether you even have a home to go back to. But please, for the effectiveness of our emergency operations do not try to return home yet, particularly in Pender, New Hanover and Brunswick."
Cooper confirmed he believed President Donald Trump would be visiting the state on Wednesday, and the president's schedule indicates that is the case.
The location he will be visiting is being kept confidential as of Tuesday afternoon.
Cooper said he was able to see New Burn yesterday, and described the storm damage there as "devastating."
"As distressing as this damage is, it's equally heartening to watch neighbors helping neighbors and see volunteers and people of faith stepping up and doing their part," he said. "This is the NC I know in my heart, and it is the reason we will make this state whole again."
Cooper said first responders have rescued 2200 people in North Carolina, with an additional almost 600 animals rescued. He said current estimates, as of Tuesday afternoon, showed 343,000 people without power.
The death toll for the state of North Carolina, he said, is now 26.
There are more than 10,000 people in shelters and still more evacuated and staying with family, friends or in a hotel.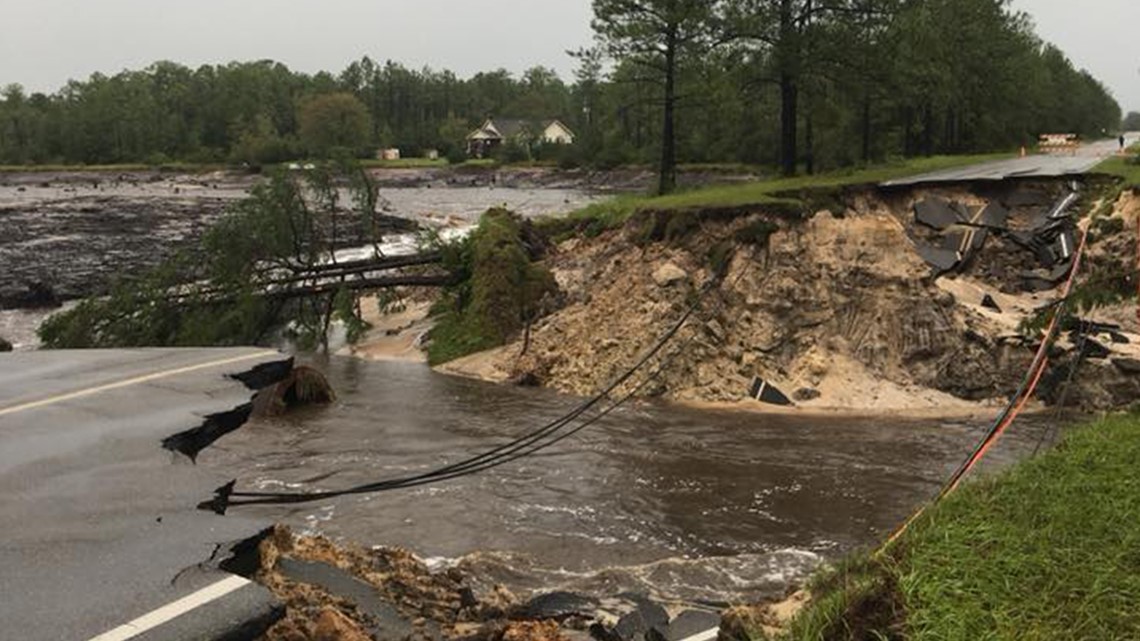 The North Carolina State Highway Patrol said there are 255 roads across the state closed today, compared to 356 closed yesterday. That, of course, includes the part of Interstate 40 that was pictured literally underwater yesterday. Officials asked anyone who does not need to be on the roads to stay off of them, so their emergency vehicles can get through in the impacted areas.
For the North Carolina government's official road closure list, click here.
"I know for many people this feels like a nightmare that just won't end," Cooper said. "I know many people are tired of the present and scared of the future but please know we will not give up on you."