RALEIGH – Emergency crews in North Carolina made more than 100 swift water rescues Thursday night into Friday morning, according to Governor Roy Cooper, and they are expecting to make more as Hurricane Florence wreaks havoc on the coast.
Cooper held a press conference Friday morning, urging residents to stay sheltered in place as wind gusts as high as 105 mph swept through the impacted area, breaking a wind speed record last set in 1958.
"The sun rose this morning on an extremely dangerous situation, and it's getting worse. The storm is going to continue its violent grind across our state for days, and be a major inland event as well," Cooper said. "To those in the storm's path, if you can hear me, please stay sheltered in place, do not go out in this storm."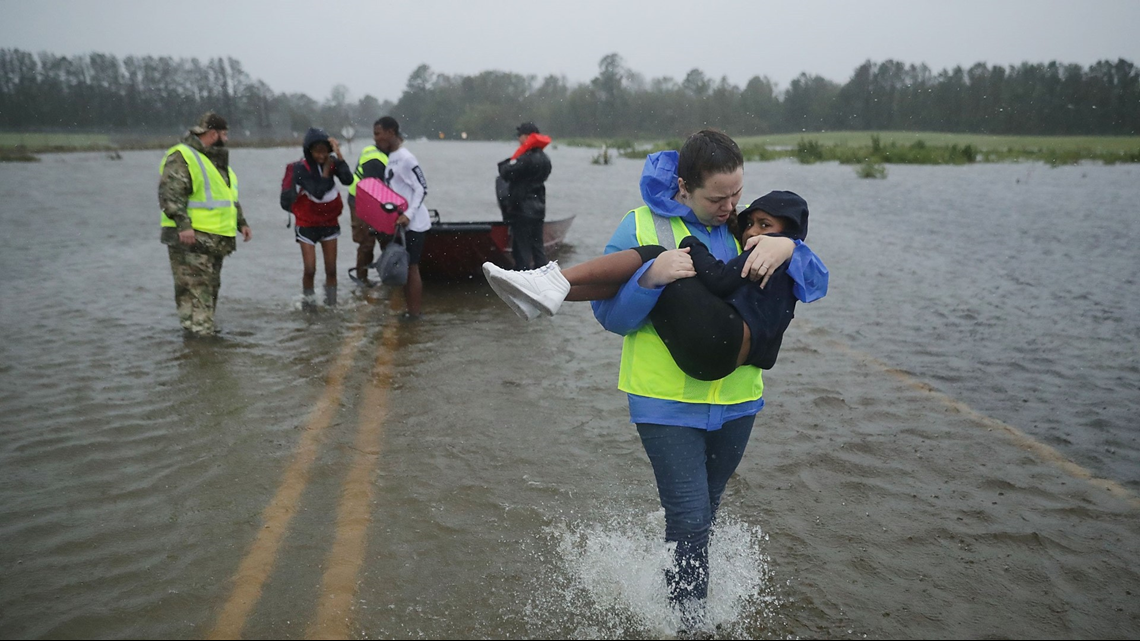 Cooper said emergency response crews are already out and rescuing people, while still more are standing by to respond as the storm moves through. High winds are expected to pick up through central North Carolina today, he said, putting trees, homes and power lines at risk.
Friday morning, around 500,000 people were already experiencing power outages, while Duke Energy had previously said they are preparing for up to 3 million customers to be in the dark by the time the storm clears out.
Cooper also warned residents to be wary of not just wind, but the flooding that will come later.
"Remember that rivers will keep on rising for days, even after the rain stops," he said. "For some parts of southeast North Carolina, one forecast shows a thousand year rain event."
A thousand year flood means that, statistically speaking, a flood of that magnitude or great has a one in 1000 chance of happening any given year, according to USGS.
"The storm is wreaking havoc on our state and we're deeply concerned for farms, for businesses, for schools and even whole communities which could be wiped away," Cooper said.
Officials said they are planning on conditions worsening in the next three to seven days.
So far, no one has died in North Carolina, Cooper said, but they are aware that the "risk is great."
The North Carolina Disaster Relief fund has been activated, Cooper reported.
Anyone wishing to donate to help the state rebuild following Florence should visit Rebuild.NC.gov or text "Florence" to 20222.