A large tree next to a home in Stantonsburg fell into a home there during Florence and crushed it. While it isn't clear exactly when the tree fell, WFMY News 2 crews in the area were able to confirm the house was empty.
A home along State Highway 58 may be uninhabitable after quite a sizeable tree crashed into it sometime while the storm was moving through the eastern North Carolina community.
The tree appears to be snapped at the base of its trunk, which had about the diameter of maybe four feet. Reported Eddie Randle walked along the trunk, and his 6-foot-1 frame was barely taller than the downed trunk as it leaned on the house.
Downed power lines could also be seen in the area, as well as intermittent flooding throughout the community. Stantonsburg, the community directly to the north of the house, is a town of just under 800 people, a few miles southeast of Wilson and U.S. 264.
RELATED: North Carolina's wild horses survive Hurricane Florence
PHOTOS: Home destroyed in Florence by massive tree near Stantonsburg, N.C.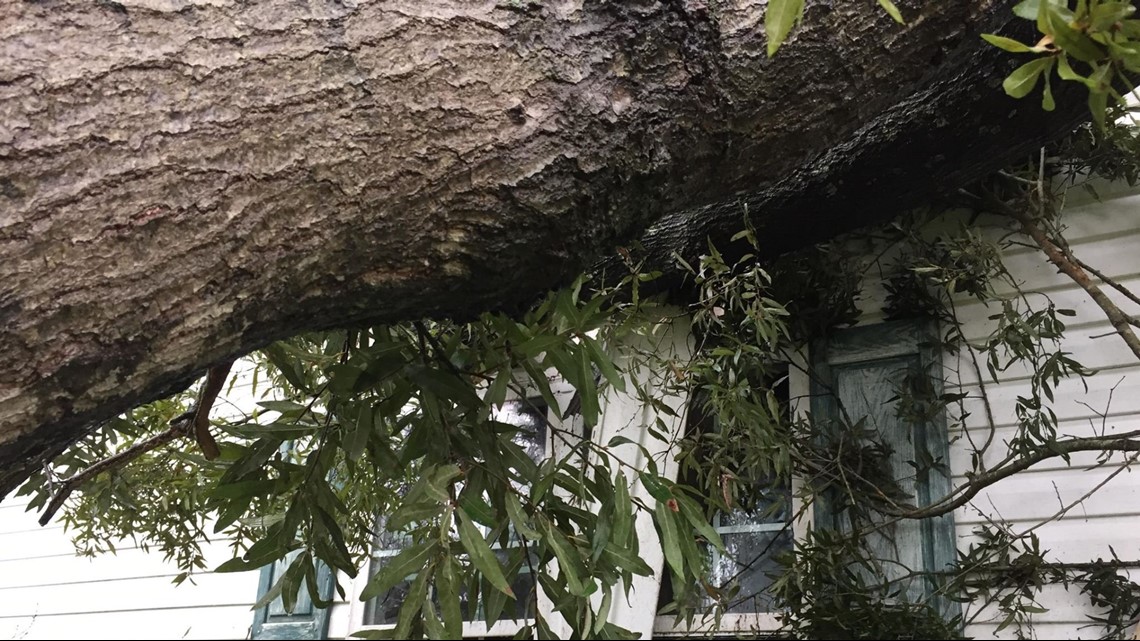 SCHOOL INFO: Closings and cancellations due to Florence
As of 11 a.m., Florence was still a tropical depression sitting close to the South Carolina capital of Columbia with sustained winds of 35 mph. The storm has picked up speed from its early snail's pace and continues west at 8 mph.
Heavy rainfall continues to be a concern in central and western North Carolina, as well as far-western Virginia. An additional 5 to 10 inches with accumulations of about 20 inches is expected in the western part of N.C., according to the National Weather Service.
WFMY News 2 meteorologists continue to follow the storm as its projected to move north and then eastward back out into the Atlantic Ocean as a tropical depression.