GREENSBORO, N.C. — We are expecting some rounds of rain and storms through this evening.
WHERE IS IDA NOW?
Ida, as a remnant low will cross West Virginia and northern Virginia today, then through New England Thursday.
We will likely see a few more rain bands rotate through our area today. Any isolated storms could contain wind rotation that could lead to an isolated tornado. However, this is a low-end risk.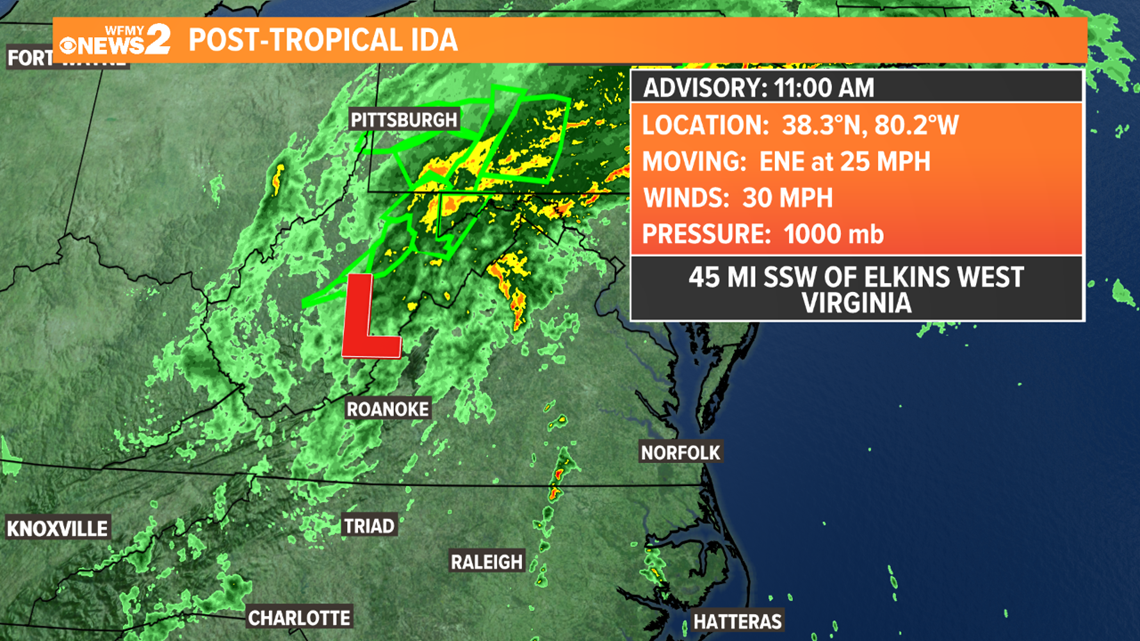 For North Carolina, the impacts will depend on where you live. In the NC mountains, they will face rounds of heavy rain which could bring a flooding risk.
Here in the Triad, rain totals should be much lower. We will see a few rounds of rain through this evening. Most of us will likely see around 1" or less. Flooding is not expected to be problem.
Gusty winds are also not expected. The system is much weaker now and doesn't have a strong wind field at the surface. So, while a few gusts will be possible in rain bands and in thunderstorms it's not likely that we will have an overall "windy day" of weather.
The main concern for our area will be a severe weather concern. Any thunderstorms that form could rotate. This rotation can cause brief tornadoes in tropical systems such as Ida. We saw this recently with the remnants of Fred.
Our area has been placed in the "Marginal Risk" (Level 1) area for a few severe storms. A "Slight Risk" (Level 2) has been issued for eastern North Carolina where afternoon heating could provide additional energy for severe storms later today. the low-end threat of an isolated tornado will continue for central and eastern NC through much of the day.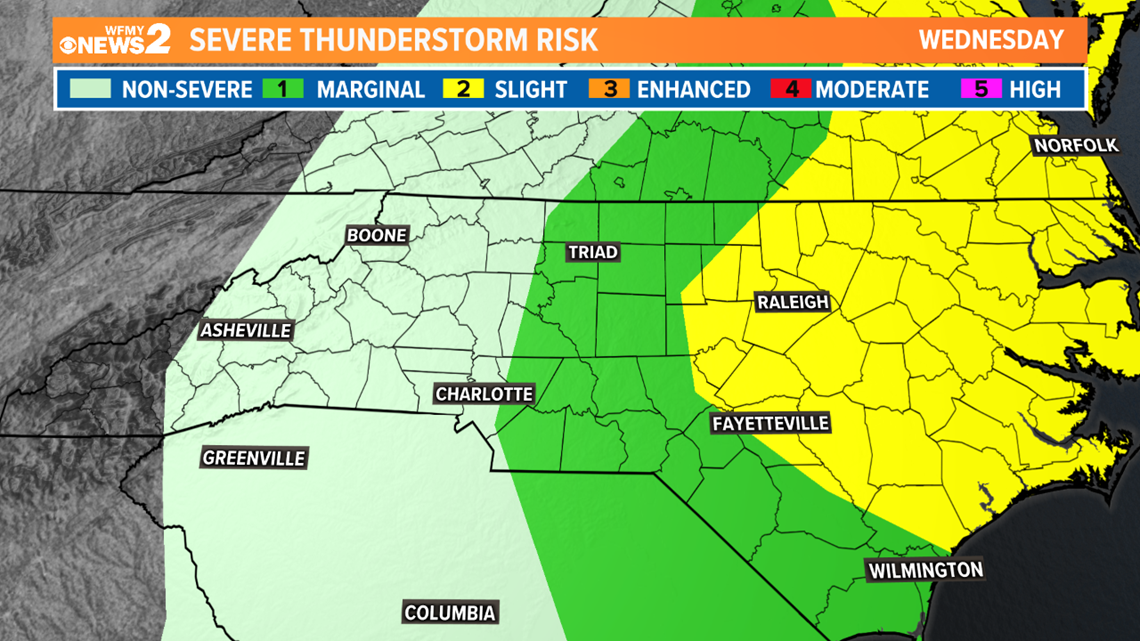 Possible rainfall totals across the area.....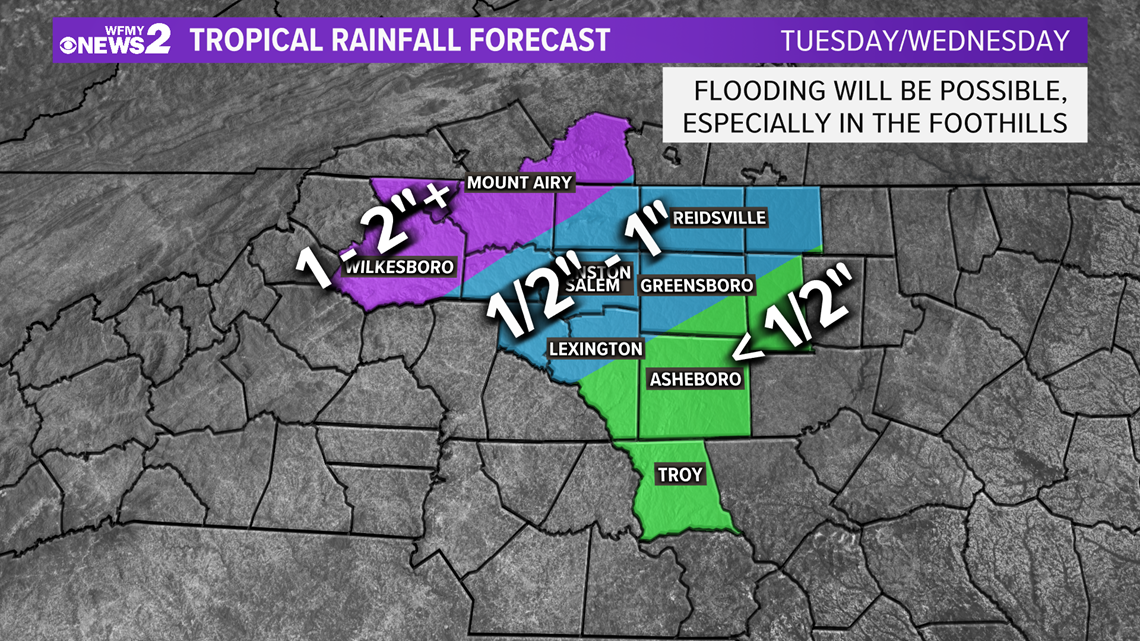 The WFMY Weather Team will keep you updated with the latest updates and forecast.