GREENSBORO, NC --
A fast-moving cold front moved through early this morning and produced a quick burst of snow showers between 12 a.m. and 4 a.m. Several locations received a dusting on grassy and elevated surfaces.
Road temperatures were above freezing when the snow fell, leading to water puddles on streets, but as temperatures fall below freezing during the next few hours some of that will freeze into a layer of black ice, making travel hazardous.
Tuesday will be sunny, cold, and windy with temperatures warming only to right around 40 degrees.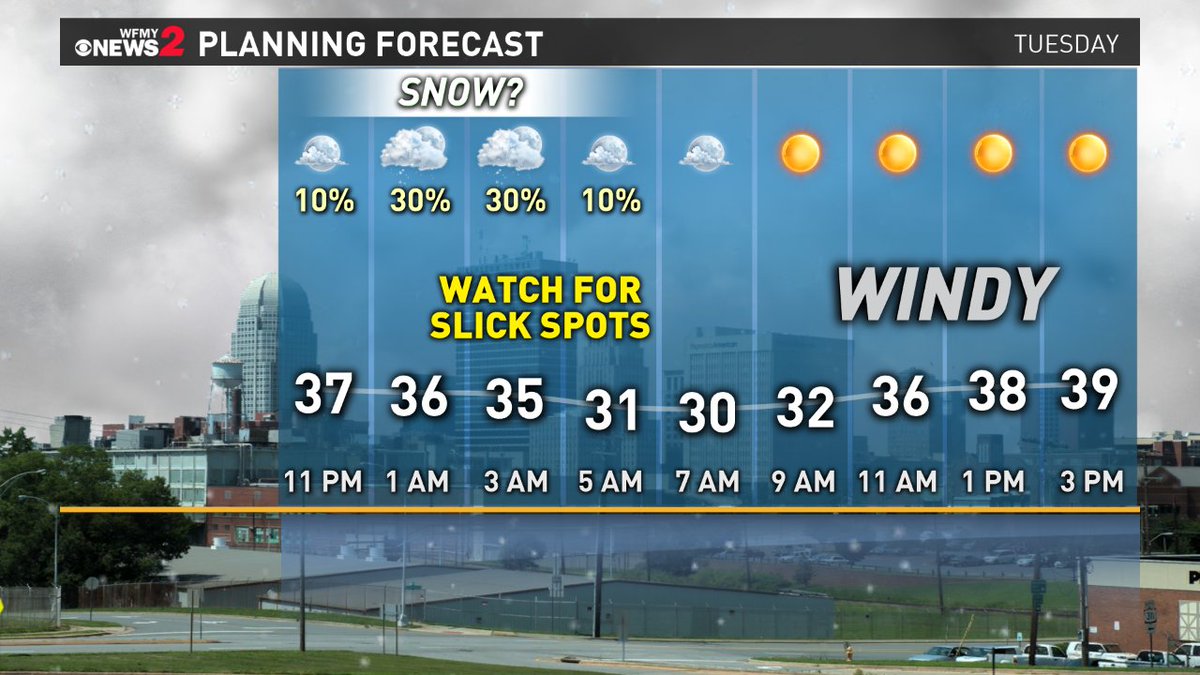 Follow WFMY News 2 on Facebook and Twitter
► Make it easy to keep up to date with more stories like this. Download the WFMY News 2 App now