GREENSBORO, N.C. — If you were asked how many hurricanes normally form in the Atlantic Ocean each year, how many would you say? The number of tropical storms and hurricanes may surprise you, because a majority of them, even if they form, don't come our way in the Carolinas. However, there are usually a couple that at least take a path close to us or bring rain and wind to our area from their leftovers.
After a few busy seasons recently, The National Oceanic and Atmospheric Administration (NOAA) predicting a near-normal season in the tropics.
On average, each year in the Atlantic we see around 14 named storms, meaning they reach tropical storm strength (meaning sustained winds reach at least 39 mph). Out of those 14, typically 7 become hurricanes (winds of at least 74 mph), and out of those 7 hurricanes, 3 of those become major hurricanes (category 3, 4, or 5).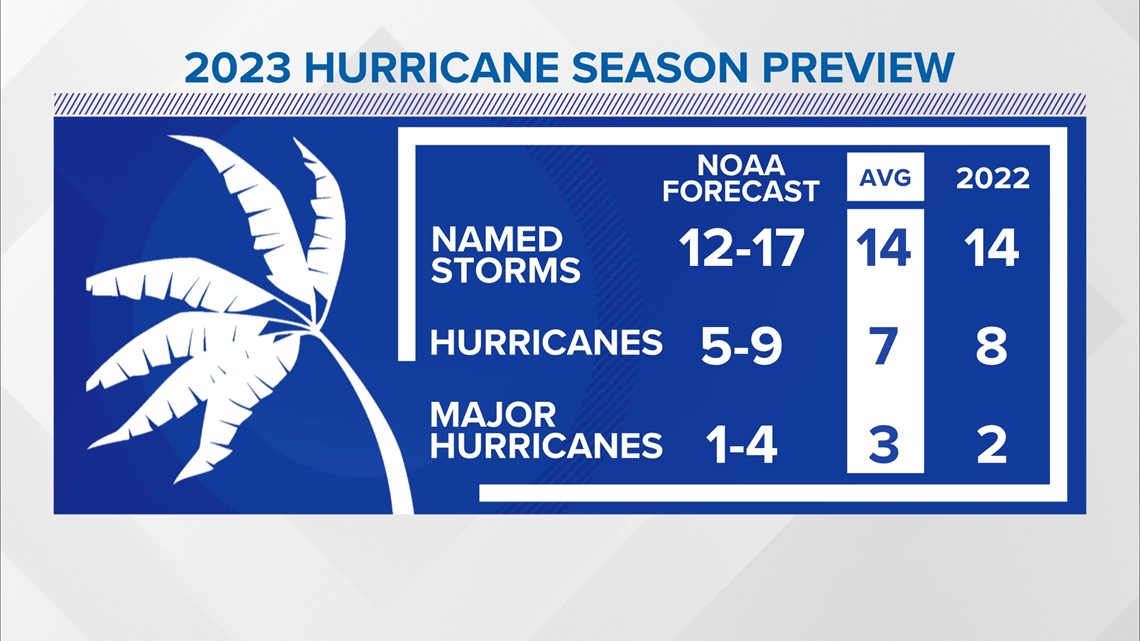 Looking back, our 2022 season was pretty normal as well, falling right in line with the averages.
This year, 12-17 named storms are expected, 5-9 becoming hurricanes, and 1-4 of those hurricanes becoming major storms.
COULD IT BE LESS BUSY?
Sure! After the last 3 hurricane seasons with La Nina present, which can increase activity in the Atlantic basin, and El Nino is expected to develop this summer.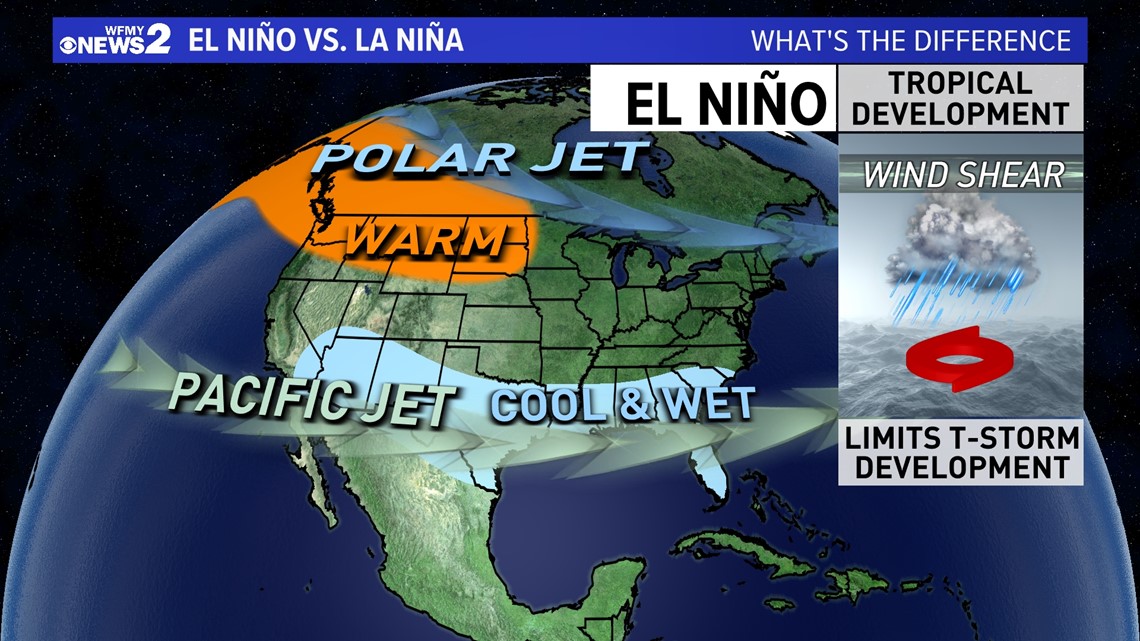 El Nino typically can suppress hurricane formation because it increases wind shear which can limit storms from forming by blowing the tops of the storms away. Less thunderstorm activity over the ocean, can lead to lower number of tropical systems forming, making for a less busy season for the tropics, but it's not a sure guarantee.
What Are The Names This Year?
You probably are already wondering what we'll call the storms that form this season and what their names will be. Our first three names are Arlene, then Bret, the Cindy.
Names are done in alphabetical order and alternate back and forth between female and male names, but this isn't always the way it was done. Names were strictly female until 1979 when male names started being used as well.
You might find it interesting that there are actually only six lists of names that we use, then we recycle them and start over. So, the list of names we use this year will be the same list we use again in 2029, unless we retire a name. Names are retired if the storm is deadly or costs a lot of money. In this type of situation, it would just be inappropriate and in poor taste to use that name again.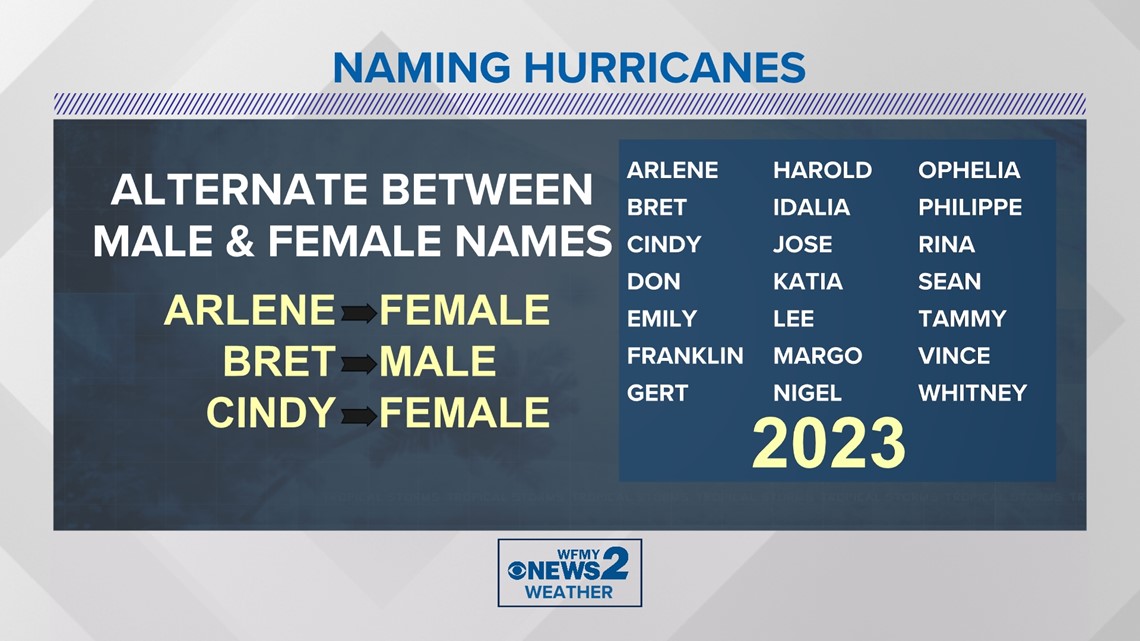 Remember, even though the forecast may call for a certain amount of storms, it only takes one to cause damage and destruction. A few may head toward the Carolinas this year, or none of them may even come close. We never know until one forms and then we watch the track that they take. Take comfort in knowing your WFMY Weather Team is always watching and will always prepare you for any bad weather that may head our way.
Hurricane season runs from June 1st to November 30th.
MORE WAYS TO GET WFMY NEWS 2
ADD THE WFMY+ APP TO YOUR STREAMING DEVICE
ROKU: Add the channel from the ROKU store or by searching for WFMY.
Amazon Fire TV: Search for WFMY to find the free app to add to your account. You can also add the app directly to your Fire TV through your Amazon account.