GREENSBORO, N.C. — Flash flooding has been hitting parts of the Piedmont on Saturday, but you'll want to stay weather aware all weekend. Sunday, we're more concerned about the potential for wind damage or even tornadoes by evening. Now is the time to get ready and have a plan.
RELATED: Be Storm Ready | What To Do Before, During, And After A Storm
SATURDAY:
The deluge of heavy rain has calmed down, but the threat for a few scattered showers will remain through the evening hours today. We'll continue to monitor the radar for you, but the threat for severe weather is low.
Flash Flooding hit parts of the Piedmont Saturday morning. Many areas saw water flowing freely over roadways. Many roads were impassable in Davidson County, and Randolph County earlier today.
This was the view in Asheboro in Michael Alejo's neighborhood, along Old Farmer Road.
Michael Alejo
Here is a montage of just how severe the flooding was in the Triad due to the storm.
PHOTOS | Storms, Heavy Rain Bring Flooding To The Triad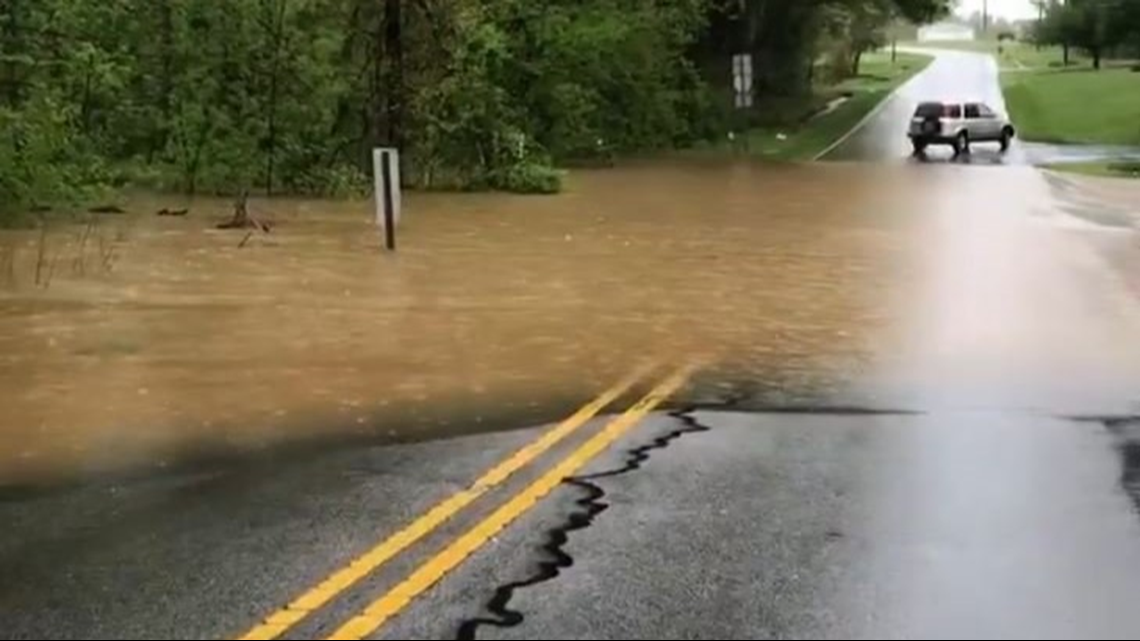 By mid to late afternoon it appears possible that we may be able to dry out some. Certainly, some quieter weather is expected this evening.
RELATED: Tornado Safety Tips: What You Need To Know To Be As Safe As Possible
Timing: Heavy rain and flooding possible in the morning, a bit drier afternoon and evening
Threats: Flash flooding possible, one or two storms could turn severe at times with gusty winds
WFMY News 2
RELATED: Storms Roll Through Triad on Friday, Leaving Trail of Damage Along the Way
SUNDAY:
On Sunday, a more impressive cold front will be tracking our way. We'll have to pay close attention to this one, as it will likely be bringing severe weather to the Deep South during the daytime hours. It will be rolling in here during the evening, with the chance for some showers and thunderstorms. Some of those could be strong to severe. Damaging winds and even tornadoes will be possible with this system. It's good to have a plan in place now, and be ready to act if necessary Sunday evening.
Timing: Dry morning & midday. Showers / storms likely by evening
Threats: All types of severe weather possible, including damaging winds and tornadoes
WFMY News 2
WFMY News 2
WHAT TO DO?
Review your family's severe weather plan
Know where to go if a tornado were headed your way
Stay up to date on the weather forecast this weekend, and keep a close eye on the radar
Keep it with WFMY News 2 for updates, that's why we're here!