Nicholas made landfall early Tuesday morning at 12:30 a.m. local time as a hurricane with 75 mph winds on the eastern part of the Matagorda Peninsula, roughly 10 miles west-southwest of Sargent Beach, Texas. At landfall, there were wind speeds that exceeded 75 mph in some areas. Nicholas continues to weaken as it moves across the Deep South, but it is moving at a very slow speed, which increases the likelihood of life-threatening impacts. Nicholas is now a tropical depression, but, at its slow speed, it has been dumping rounds of rainfall across central and eastern Texas and southern Louisiana. Now, that heavy rain is moving over Mississippi. The National Hurricane Center has stopped issuing advisories related to Nicholas as of 11 am on September 15th.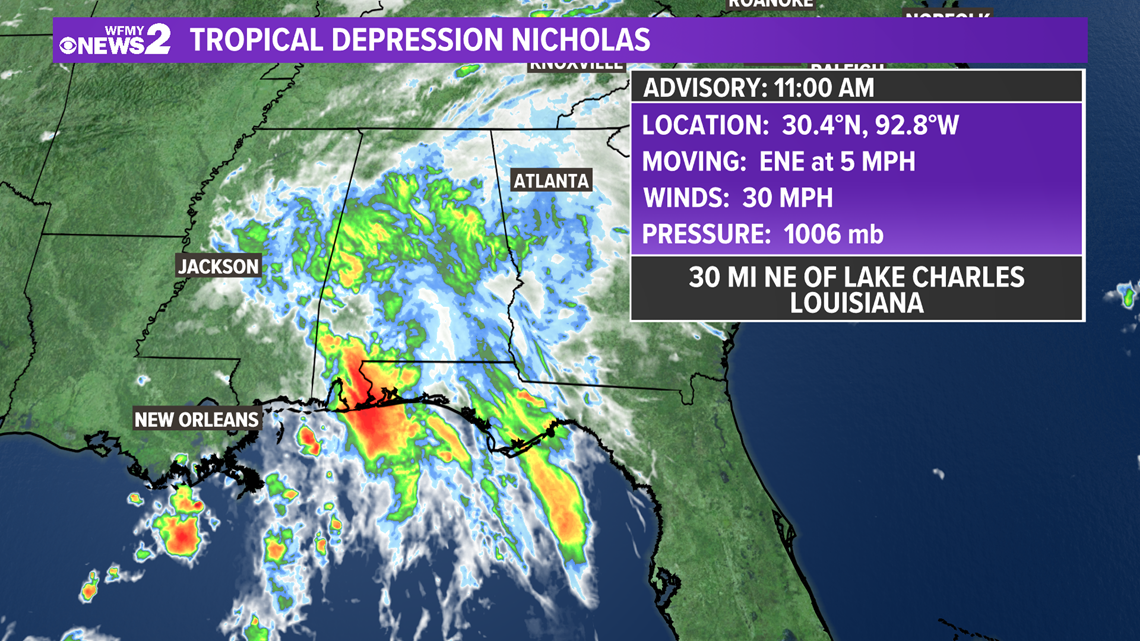 Nicholas' track shows it slowly moving east at a snails pace and the remnant low will move very little through Friday. The historical track has shown Nicholas' path primarily impacting eastern Mexico, eastern Texas and Louisiana.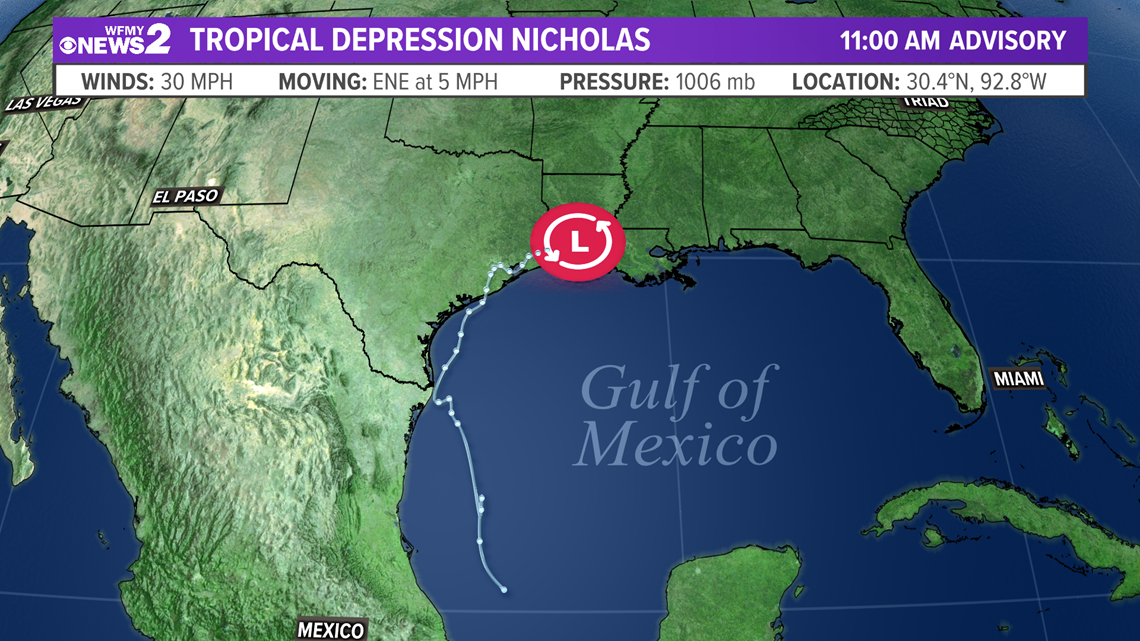 While winds will be a factor, flooding rain is likely to be the legacy of this storm. Nicholas' slower speed will lead to prolonged torrential, tropical rain over the area. Rainfall amounts as high as 10" to 15".