GREENSBORO, N.C. — From June to November, folks along the southeast coast are on edge concerned about what tropical systems could develop and send their state in a frenzy preparing for a potential landfall. Tropical systems not only come with strong winds, but also bring heavy rain, tornadoes, and storm surge. All of these severe weather impacts can make a mess, but the size and speed can also worsen the conditions.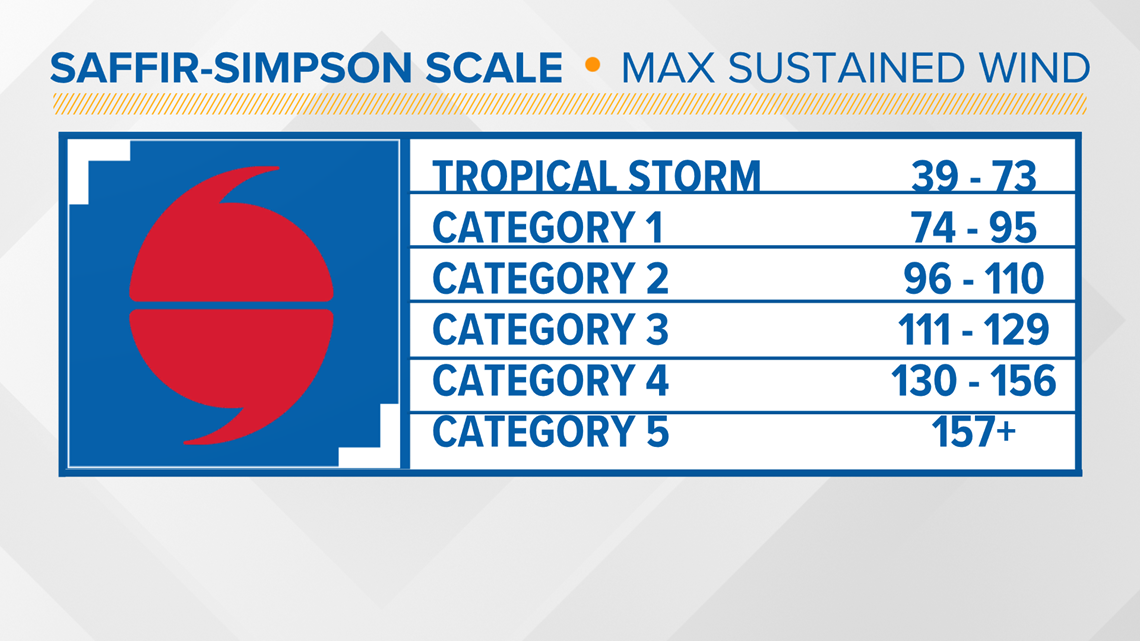 Imagine the Tasmanian Devil running ragged in one area for hours or days, the mess will likely be much greater then if it were there for a shorter period of time. Better yet, imagine the Tasmanian Devil was the size of half the state, the mess could get really ugly. That is what its like for tropical activity, the longer it sits over an area the more damage it can do, regardless of what the wind speeds are. If rain is occurring in the same area for long periods of time, flooding risk skyrockets. The larger the system, the more areas likely seeing these worsening conditions.
Since 1973, meteorologists have used the Saffir-Simpson scale to classify tropical activity. The scale defines each class by the winds of the tropical cyclone, once it meets the standard criteria, but wind doesn't paint the full picture of potential damage.
North Carolina is no stranger to tropical activity. More than 300 tropical systems have been within a 60 mile radius of the state, since 1851. In 2020, four crossed directly through the state. Most recently, Tropical Storm Fred produced life-threatening flooding in western North Carolina.