GREENSBORO, N.C. — We're about halfway through winter, and all anybody in the Triad wants to know is, "Where's the snow?" It's a fair question. Usually by now we've had some accumulation, but this winter hasn't cooperated so far.
Our team of meteorologists say it isn't time to hit the panic button yet if you're looking for some winter fun. The end of January, all of February, and all of March still lie ahead.
Still, we're extended some very long snow-free streaks here in the Triad area. Let's dive into it.
NO SNOW YET THIS WINTER
For a variety of reasons, we just haven't had the right ingredients just yet for snowfall in the Piedmont this winter. This isn't unprecedented.
On average, our first accumulating snowfall happens by early January in the Triad area. (Using data that goes back to 1903) In recent years, the last time we waited this long was in 2020 when the first snow didn't arrive until late February.
It might interest you to know that every winter on record has recorded at least a trace of snow, which means flakes in the air. The last winter without accumulating snow was back in 1991-1992.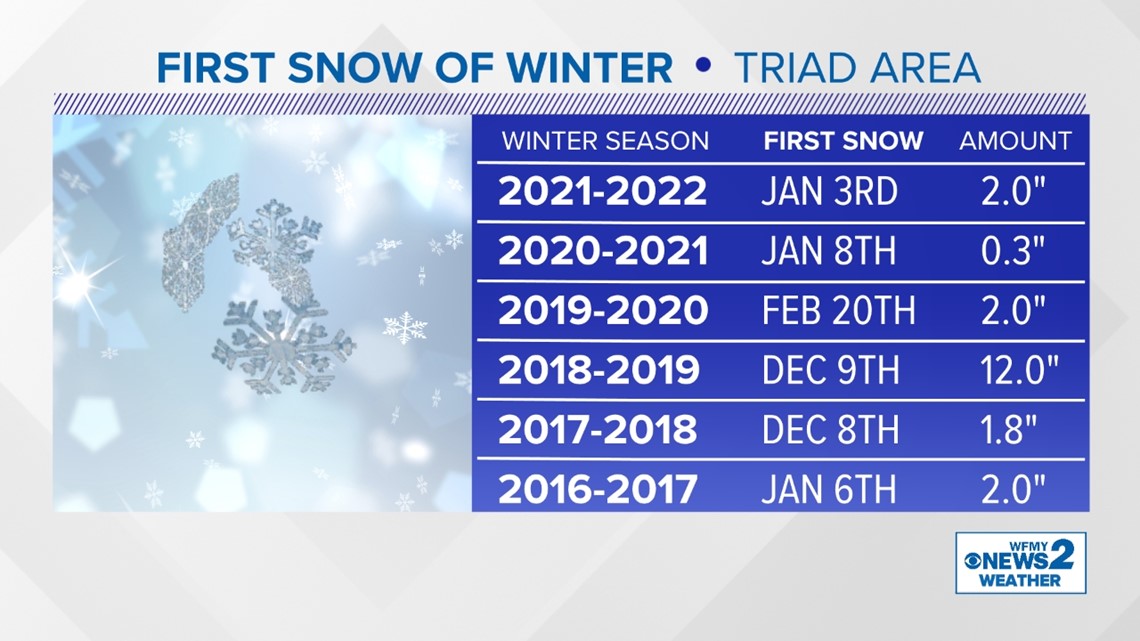 So what's the problem this year? Well, back in December a favorable winter pattern developed right around Christmas. You probably remember that it was incredibly cold, with temperatures dropping down into the single digits with a deep freeze. We didn't get snow then because moisture wasn't able to sync up with the cold air.
Since then, the jet stream has not been in our favor. The jet stream has been dipping across the west coast and ridging over the east coast. This favors stormy weather and colder weather in the west, which we've seen in California. It also favors warmer weather in the east, which we've seen here in the Carolinas.
This pattern will start to break down toward the end of January.
NO "BIG SNOWS" IN 4 YEARS
It's not just that we haven't had any snow this winter. We haven't had any big snowstorms for several winters now.
Remember back to December of 2018. That's the last time that we've seen more than 4" of snow in a single storm, four years and counting. That type of streak is pretty impressive when you compare it to history.
There have only been two longer streaks without a 4" snowfall in Triad history: a six year stretch from 2004-2010 and a seven year stretch in the 1940s.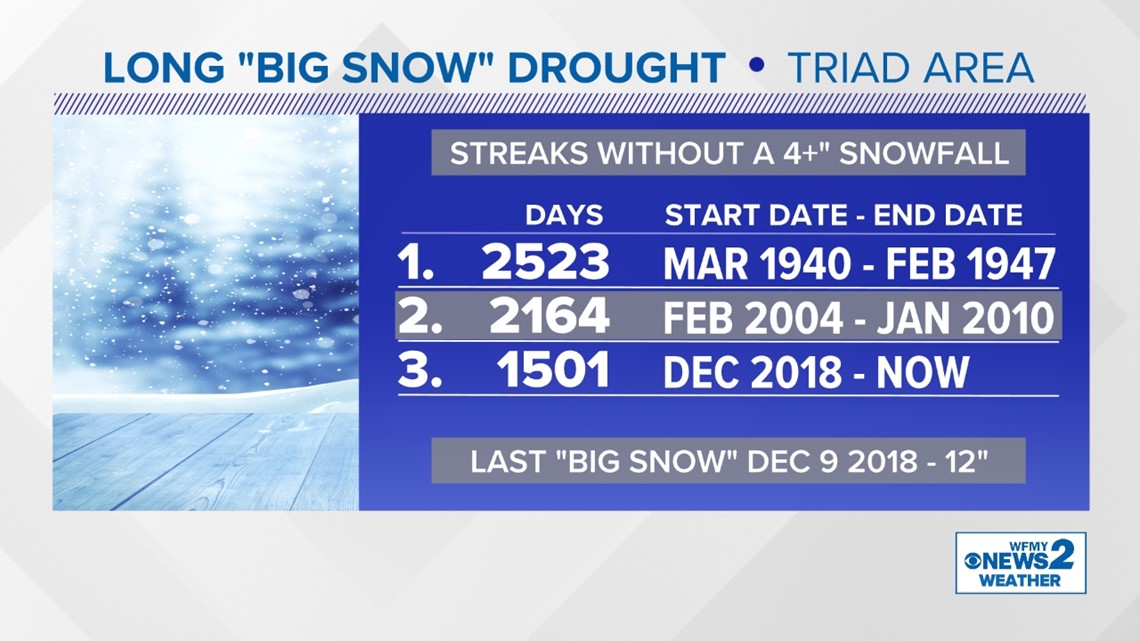 THERE'S STILL HOPE
If you're looking for snow, all you need to do is take a look at history. The data tells us that half of our snow happens after January is over.
January is typically our snowiest month, but the second and third snowiest months are February and March. If our weather pattern switches around even a little bit in the next several weeks, there will be opportunities for winter weather, even if not a guarantee.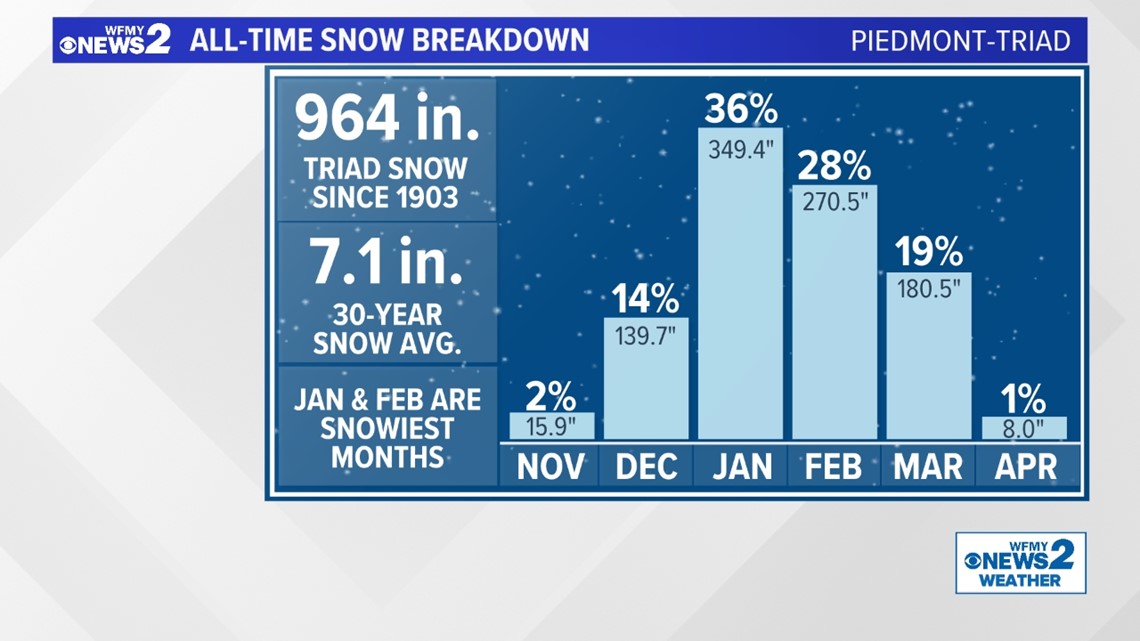 We'll see what the rest of winter has to bring.