GREENSBORO, N.C. — Waking up to a white morning with wet snow blowing just about everywhere hasn't been a conversation in the Triad for years! We have seen many cold snaps across the area, but not so much snow. The last day we saw even a trace of snow in the Triad was on February 6, 2021, which was 331 days ago.
As of noon, there have been reports of nearly 0.5" in Greensboro, 1" near Winston-Salem and higher amounts in the northern counties and in the mountains. Two inches of snow has been reported in Rockingham. Seven inches have been reported around Boone.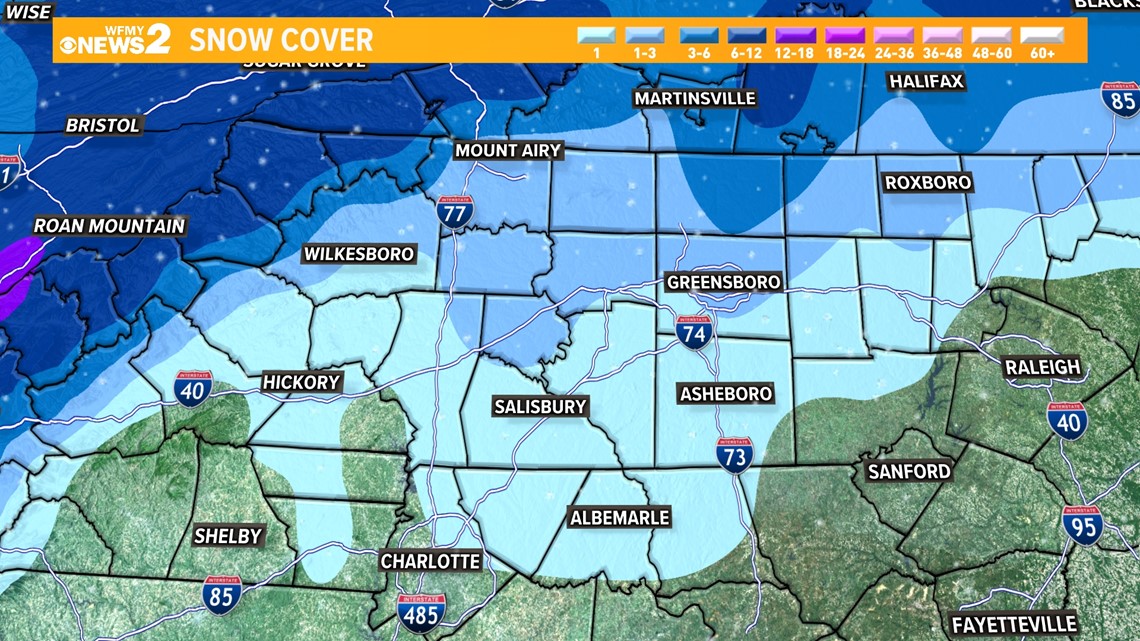 As the area of low pressure that aided in this wintry weather moves northeast, we can expect this snow burst to quickly come to an end by early Monday afternoon, but the severe weather threats aren't entirely over.
Winds are still fairly gusty across the area and expected to be between 25 and 30 mph through sunset. As we approach night, the temperatures will also continue to fall. Since midnight, we have fallen nearly 20 degrees and tonight it will get colder. That poses the next threat-- black ice.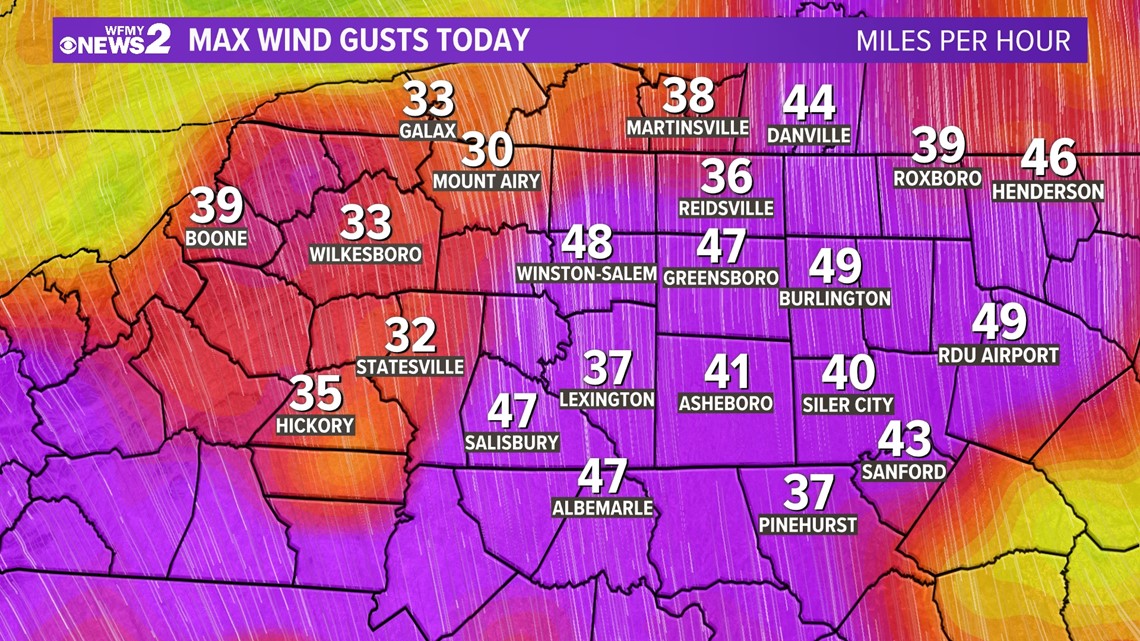 Water and temperatures below freezing are the key ingredients for ice to form. It is likely that most of this snow will melt this afternoon as the skies briefly clear this afternoon behind this low. The melted rain water will then freeze on roads and more than likely your driveway!
Doesn't hurt to clear your driveway this afternoon of the slush and potential freezing materials. Black ice is dangerous because it's nearly impossible to spot. It doesn't generally form any bubbles as it freezes so it is very slick and clear.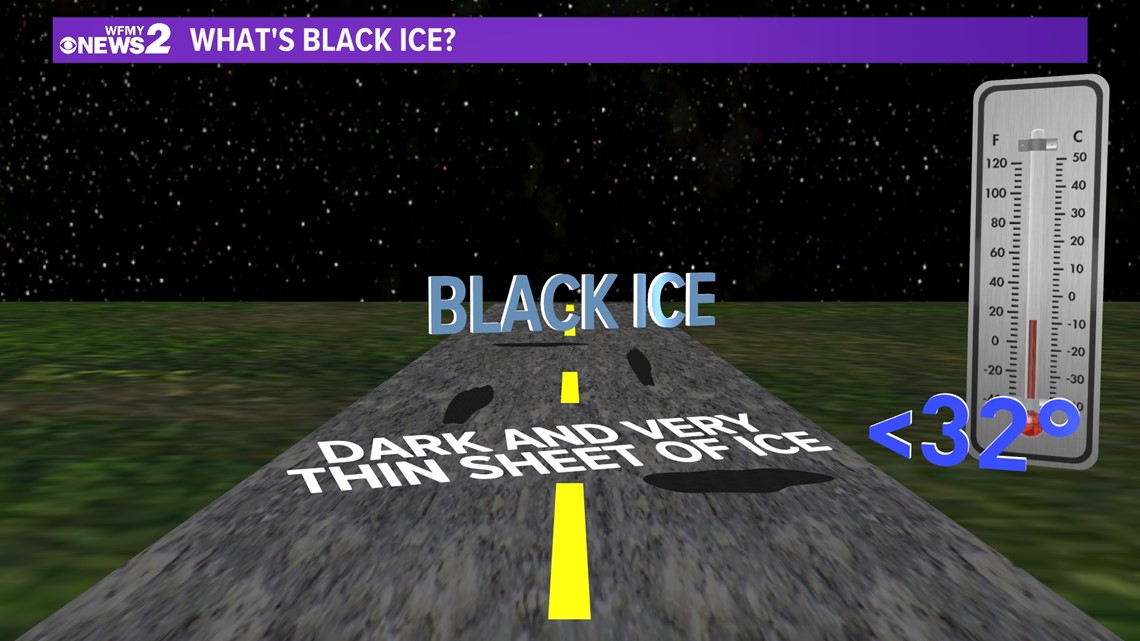 Overall, the key is to drive slowly and steer slowly, especially on bridges and overpasses. Bridges and overpasses have more access to cold air making them more likely to freeze than any other surface.