SEATTLE — Seattle's son is home. A bronze statue of prolific musician Chris Cornell now stands in front of MoPOP's south entrance.
The statue is life-sized and features his signature boots, dog tag, and long hair.
Hundreds of fans came out to MoPOP on Sunday to see the statue's unveiling.
"I think it was particularly touching to me because he's from Seattle, and he has a lot of spiritual undertones in his lyrics that I find touching," one fan, Kimberly Pratt, says.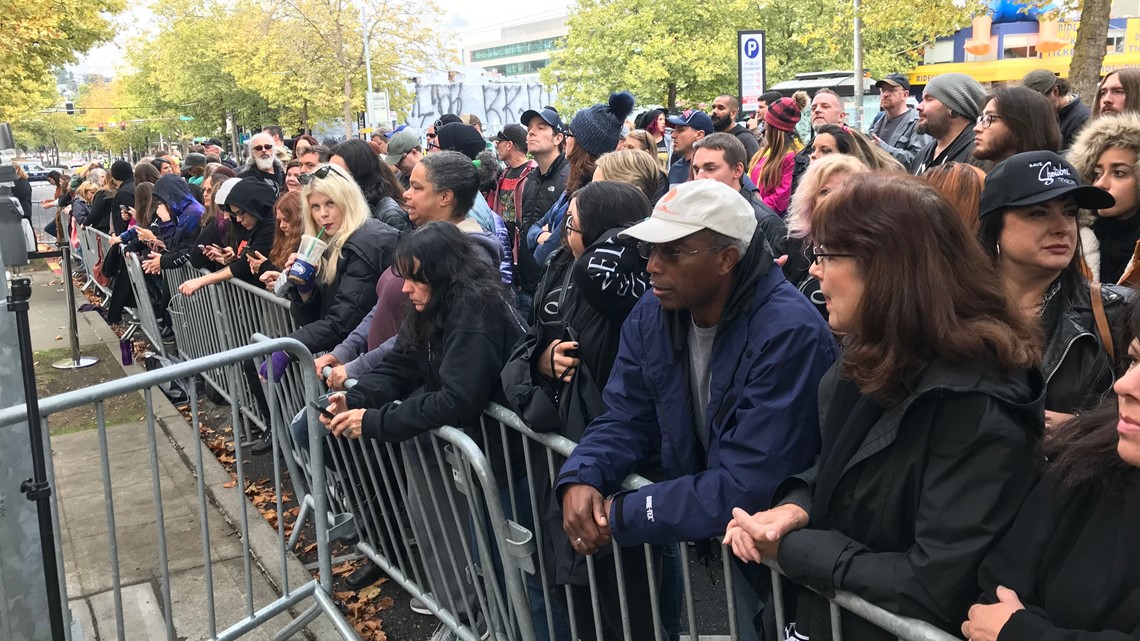 Cornell was best known as the lead vocalist of Soundgarden and Audioslave. He died in May 2017. His wife, Vicky Cornell, commissioned and donated the statue to MoPOP.
"It's a reflection of his light, a light that shone through the world and touched millions," Vicky Cornell said in her dedication on Sunday.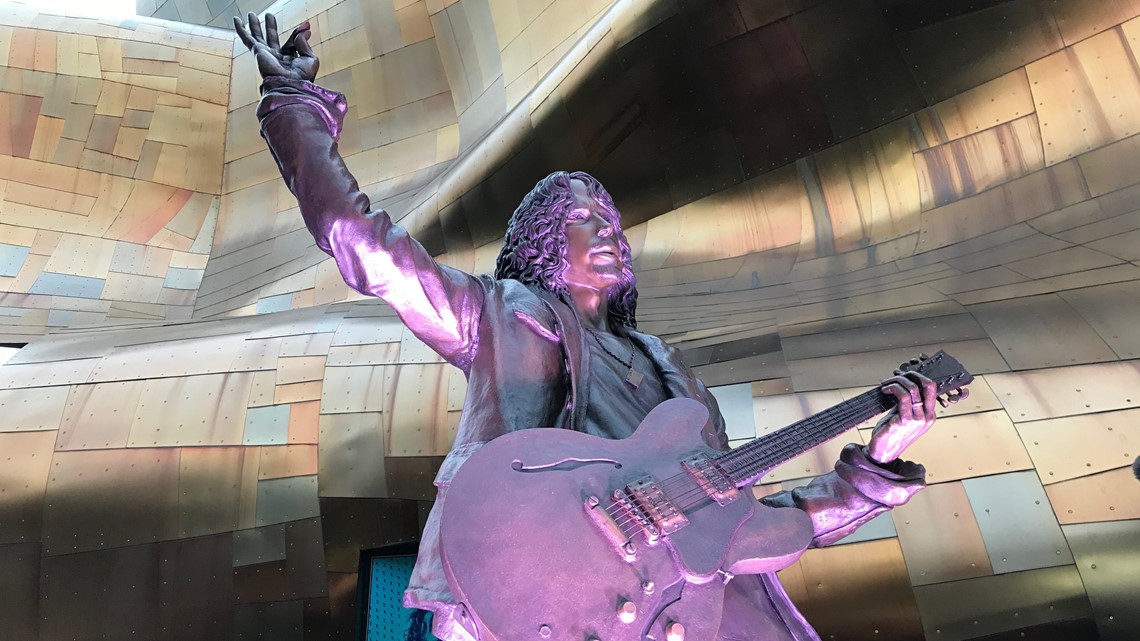 Cornell's three children helped unveil the statue of their father. His former Soundgarden bandmates were there as well, paying respects to their late friend.