ASHEVILLE — Federal authorities have charged a 20-year-old Asheville man with second-degree murder in the death of a co-worker at Pisgah Inn, a popular destination off the Blue Ridge Parkway.
A National Park Service special agent said Thursday there was "probable cause" to believe Derek Shawn Pendergraft killed Sara Ellis, and that Pendergraft changed his story about what happened to the 29-year-old woman from Seminole, Florida.
A criminal complaint signed by park service special agent Kirby Styles and filed by the U.S. Attorney's office Thursday does not use Ellis' name, but refers to a female victim as "S.E."
Federal investigators had identified the body of a woman found off a trail as Ellis.
Pendergraft had reported Ellis missing Tuesday evening, according to the complaint. When interviewed by investigators then he said the two got off work shortly after 4 p.m. and decided to go for a hike on an unnamed, public trail near the inn's employee housing.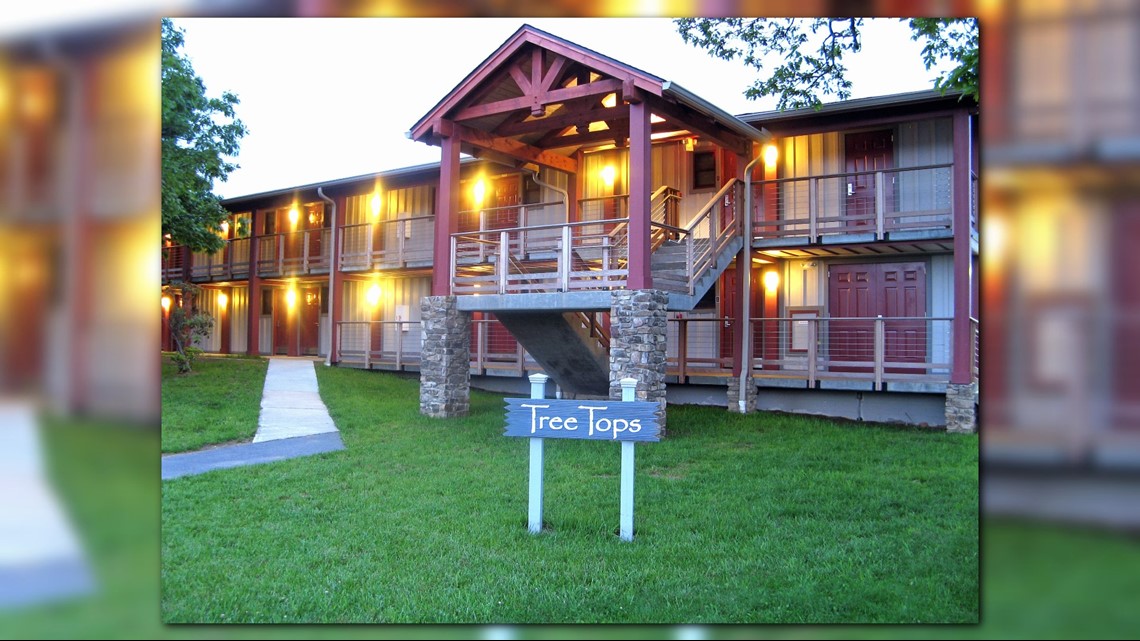 In his first statements to investigators, as documented in the complaint, Pendergraft said it started to rain and Ellis decided to turn around.
Pendergraft said he continued to hike for approximately an hour, then turned around and hiked back. He said when he reached the point where he last saw Ellis he saw her umbrella and hat lying on the ground.
He said he immediately began to search for her, then told inn managers she was missing.
Rangers and first responders mounted a search. They found Ellis' body outside the inn's property about a half mile down a narrow, overgrown trail near the path connecting the inn and worker dorms.
The entrance, shrouded by brush, is easy to miss unless you know what you're looking for. On Thursday afternoon, a bouquet of fresh flowers in honor of Ellis marked the entrance to the trail where her body was found — partially nude, lying several yards down a hill away from the trail, according to the complaint and a park ranger.
"Investigators noted some bruising and discoloration to S.E.'s neck and head," the complaint said.
Pendergraft offered a different story Wednesday evening, according to the inn's general manager who said he came to her office and confessed to killing Ellis, the complaint said.
The manager contacted law enforcement that evening and investigators responded to the inn, where park service special agent Styles and Federal Bureau of Investigation special agent W. Gang interviewed Pendergraft.
They told him he was not under arrest and had no obligation to speak with them, the complaint said.
"Pendergraft indicated that he understood and agreed to talk with us," Styles said.
The agents said Pendergraft said in a recorded interview that he and Ellis had started to hike when she decided to turn around.
Pendergraft said he "blacked out" and "when I came to I felt like it had not been a single blink of my time."
He said he was looking into the face of Ellis, who in his description appeared to give signs of being dead.
Investigators had said Wednesday that they found "signs of foul play." Thursday's complaint gave a few more details, saying there were no obvious signs of trauma caused by a gun or edged weapon.
Authorities have given no more information on what they believe to be the cause of death.
An autopsy is scheduled for Friday. Ellis' family has been notified, FBI spokeswoman Shelley Lynch wrote in the brief statement Wednesday night.
North Carolina State Bureau of Investigation is assisting in the case.
Ellis had only worked at the inn since May and she served as a pantry cook, according to the FBI.
The inn is located off of the parkway, about 25 miles southwest of Asheville. The current version of the inn was built in 1964 and bills itself as the "peak of the parkway" on its webpage.
The facility has about 100 people on staff – a lot are part of "a group of resort-hoppers, young kids who travel the country working," Bruce O'Connell, the inn's owner and operator, said Thursday. Ellis fit that group, O'Connell said.
Employment at the inn, like the inn itself, is seasonal. Workers staff the hotel from April through October then go on to other jobs, O'Connell said, noting that many workers come back season after season. Ellis was in her first season at the inn. O'Connell said wasn't sure whether Pendergraft had worked there before.
About 40-45 workers live in dorms about 200 yards from the inn and off a path. Ellis lived in employee housing. "
"Since they all live in the employee housing, they bond" and a lot are close friends, O'Connell said.
The manager said he didn't know how well Pendergraft and Ellis knew each other or what kind of relationship they had. The rest of the employees, however, are mourning the loss of their co-worker and friend, O'Connell told the Citizen Times Thursday.
"Everyone is grieving; this is a dark cloud over us," he said. "We're all in shock right now. As everyone always says, we never would've thought this would happen here."
The area has seen violent crime, but none concerning employees, he said.
In 2016 authorities investigated a rape 40 miles northwest of the inn off the parkway in which the victim was found tied to a tree.
The case remains unsolved. Styles, who also investigated that incident, said it was the only rape he knew in the Asheville area of the parkway in his 12 years as a special agent.
Pendergraft is being held in the Buncombe County Detention Center under no bond. He had no prior criminal history in file in Buncombe County.