GUILFORD COUNTY, N.C. -- The Guilford Education Alliance is collecting donations for teachers and classrooms after Sunday's tornado severely damaged three schools in the district.
Guilford County Schools leaders announced they will not be reopening Peeler Open Elementary, Erwin Montessori and Hampton Elementary schools for the rest of the school year because they were damaged too severely in the storm.
The district quickly enacted a relocation plan, which means the more than 200 students at each school will be starting at new schools on Monday. Peeler students will be going to Bluford Elementary, Hampton students will be moving to Reedy Fork Elementary and Erwin Montessori students will be going to Hampton Elementary. Teachers have been working all week to replenish lost supplies and make their new classrooms welcoming for their students.
"The sunshine at the end of the storm," says Y-Keyla Perry, a third grad teacher at Peeler. "So, it's exciting to know we're going to see them as their smiling faces and hugs and just to talk to them and let them know that even though we're at Bluford we still are Peeler and just make the last seven weeks count."
Perry was one of several teachers visiting the Guilford Education Alliance's warehouse Wednesday for new school supplies. She says her focus has been on her students and making sure she's making her new classroom as welcoming as possible.
PHOTOS | Inside Hampton Elementary After Tornado Hit
Pictures Inside Damaged Hampton Elementary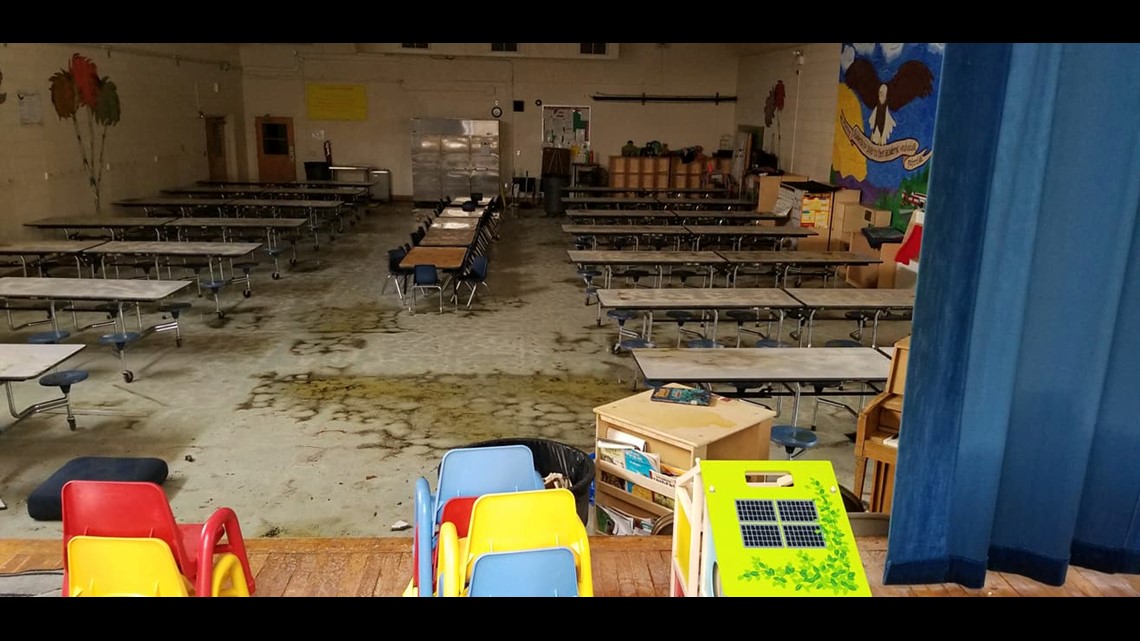 Some of the items warehouse volunteers are looking for include bulletin board decorations to make classrooms more welcoming; essentials like notebooks, pencils, crayons and markers; and also pillows, area rugs and lamps for Erwin Montessori.
ICRCM SCHOOL SUPPLY DONATIONS
The International Civil Rights Center and Museum is serving as a collection site for new school supplies. Collection times are 11:00 a.m. - 5:00 p.m. daily in front of the museum located at 134 South Elm Street in Greensboro. The museum is closed on Sundays.
If you want to donate to the Guilford Education Alliance, you can call the warehouse at (336) 841-4332 to figure out a good time to drop supplies off. They also take cash and check donations or you can donate online through their website and on Facebook. You can also text PENCIL to 76959 if you want to donate through a credit card.
This weekend, you can also look out for school buses at Target stores on Lawndale Drive and New Garden Road or at the Walmart on Wendover. You can drop donations off ther for the Guilford Education Alliance.
Follow WFMY News 2 on Facebook and Twitter
► Make it easy to keep up to date with more stories like this. Download the WFMY News 2 App: Apple Users, Android Users