An off-duty police officer who responded to the Santa Fe High School shooting discovered his mother was one of the victims.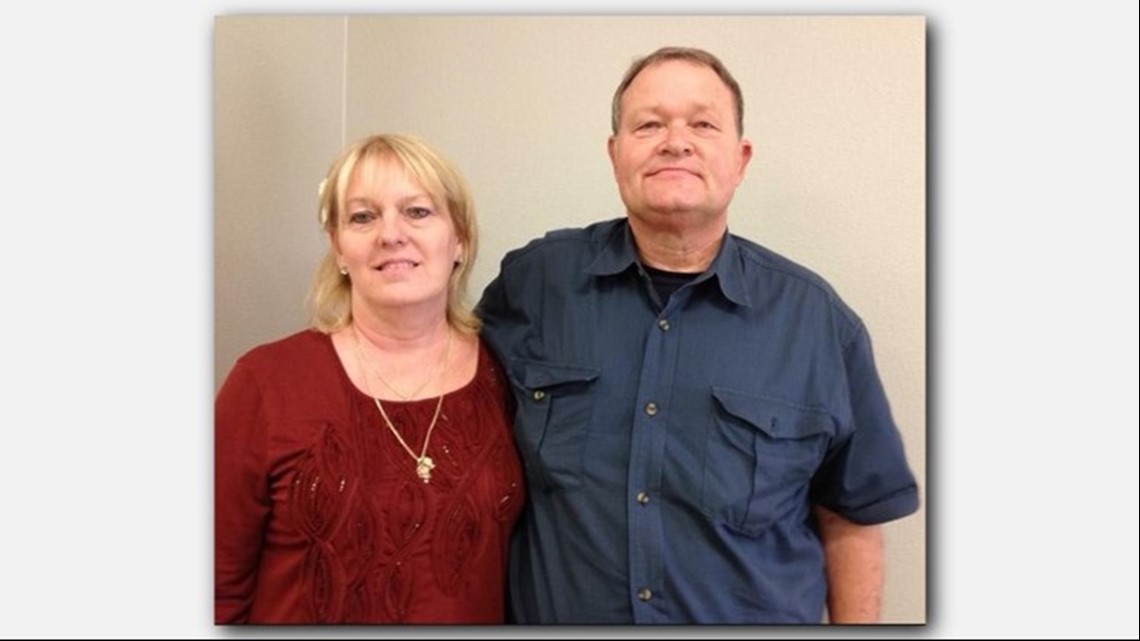 Cynthia Tisdale was one of two substitute teachers killed by a gunman while teaching first period art class Friday. Eight students also died.
League City Police Department Detective Recie Tisdale, Cynthia's oldest son, said a friend called him about the shooting so he rushed to the scene.
Thankfully, his daughter has late arrival on Fridays so she was still at home.
Photos: Victims of the Santa Fe High School shooting
When Tisdale arrived, he was told two teachers had been killed. Soon after, he learned his mother was one of them.
He had to identify his mother's body and break the news to his father and the rest of the family.
"It was very hard to go from assisting others to being horribly affected by this tragic event," Recie said in a statement Monday. "There are no words to explain how saddened my family is for everyone involved. Our prayers and thoughts are with everyone affected."
Recie said his parents had been married for 46 years and had three children and 11 grandchildren.
His father, William Tisdale, has a life-threatening illness so his mother spent much of her time caring for him.
"Since my brother has been very ill the last couple of years, she was a very excellent caregiver and she worked two jobs for extra income to help," Brother-in-law John Tisdale told The Monitor newspaper. "She worked at the school and a second job as a server at night at an Italian restaurant chain."
After her death, donations on a GoFundMe.com page set up by the family quickly soared.
Recie Tisdale wrote a touching and poignant letter to his mother:
"To all on behalf of William Recie Tisdale, Sr. and Cynthia Tisdale,
"My name is Recie Tisdale, Jr. and I am the eldest son of Cynthia. I am writing this to honor the life and memory of my mother. Where do I start? My mom would have been 64 next week. She married my father at 17 years of age and they have been married 46 years. I have two siblings Joseph and Autumn Tisdale. She also has a step-daughter, Shannon McCoy and 11 grandchildren. Cynthia made a point to stay at home most of our childhood to raise us while my father worked and ministered at a Baptist church. As we got older, my mother decided to enter the job market.She worked different jobs throughout her life until my father started his own business. A few years ago, my father became ill and has recently required full-time assistance so my mother also filled that role. She has cared for my father every day of their lives not to mention keeping up with a bunch of grandchildren. During the past year she even found time to attend physical therapy most weeks with my eldest daughter following a terrible accident. Her support, love and encouragement are part of the reason my daughter is walking again.
"This year Cynthia enjoyed helping others so much she decided to go to work as a substitute teacher at Santa Fe High School working with special needs kids.
"My youngest attends high school there and my wife Jennifer also works for Santa Fe ISD. As a result, the community of Santa Fe is a large part of our lives.
"(Cynthia) worked there not out of necessity but for the love of teaching and helping others. To know my mom was to know a person who lived to help those in need. We loved our mother very much. Grammie you will be missed.
"The day of this senseless event my mother left for work in the morning. My family and I live 10 minutes from the school. I was off-duty on that Friday. My friend and co-worker notified me of a school shooting because my child attends school there.
"Because it was Friday, my daughter had late arrival and thankfully was still home. She often met with her grandmother in the morning. Being a police detective, I immediately gathered my gear and responded to the school to help those in need. Upon my arrival I was met by several of my League City Police brethren. We all assisted the best that we could along with all the other brave men and women.
"The shooting had just been neutralized prior to my arrival. Once the scene was somewhat secure, I was contacted by my father who could not reach my mom. I knew that two female teachers had been killed along with several students. Not long thereafter I determined that one of the teachers was probably my mother. It was very hard to go from assisting others to being horribly affected by this tragic event. There are no words to explain how saddened my entire family is for everyone involved. Our prayers and thoughts are with everyone affected."
Cynthia Tisdale's funeral is Friday, the day she would have turned 64.
The Santa Fe tragedy also hit home for Galveston County Sheriff Henry Trochesset.
His granddaughter was in the school, three doors down from where the shooting started. She was able to escape but her best friend was killed.
"This tragedy in this community touches home more than you'd imagine," Trochesset said.