GREENSBORO, N.C. -- A burglary takes place every 15 seconds, according to DC.gov. That's why it's so important to take every precaution to keep yourself from becoming a victim.
We've put together three important lists you'll want to keep at home and go over at your house to help prevent a break-in. That includes a Home Security Checklist, Home Inventory List, And Home Vacation Safety List.
1. Call on the police
Many municipal police departments offer complimentary home inspections. An officer walks through your home and recommends simple, cost-effective changes to tighten security.
2. Remove the 'hidden' house key
The key under the mat, inside the mailbox, beneath a rock—everybody hides a house key. Problem is, burglars know your hiding places. Instead, give it to a trusted neighbor.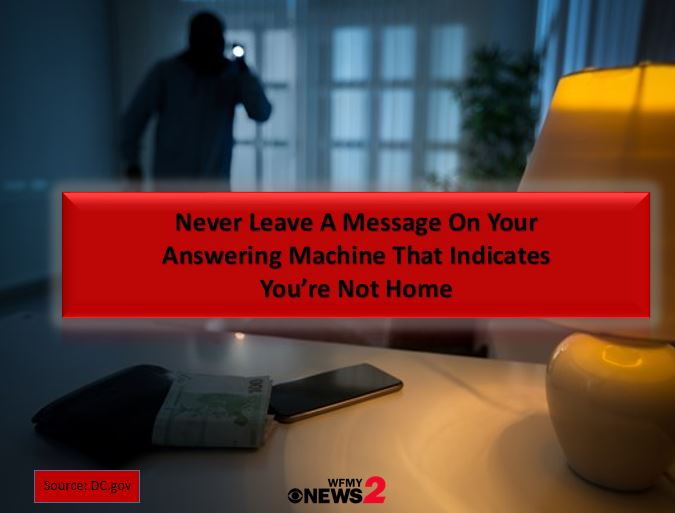 3. Lock up the ladder
Don't store a ladder outside. A burglar, perhaps posing as a handyman or contractor, could use it to gain access to a second-floor window or balcony.

4. Secure air conditioning units
Unsecured window air conditioners could provide an easy entry point for a crook. Use an air conditioner bracket, sliding window lock, or corner braces.
5. Replace weak locks
Locks are the weakest point on a door. Make sure you have a grade 1 or grade 2 dead-bolt lock that penetrates the door frame. It's not necessary to get one at a specialty locksmith; these can be purchased at a big-box home store. The strike plate—the stationary piece that the bolt enters—must be heavy duty, made of solid metal or brass, with six three-inch-long screws that penetrate the door jamb and the door frame. Check out our door lock buying guide and read about the $10 part that will make your door lock safer.