WASHINGTON - The immense oak doors of the Capitol Rotunda closed, and members of the public wept.
After eight hours and an estimated 16,000 people paying their final respects to the American icon, 30 visitors found themselves with no one else in line behind them.
Visitation ended. The Rotunda was theirs, silence heavy, their lonely shadows mingling with marble statues. All of them, surrounding the casket of Senator John McCain.
"It hit me after those doors closed, the silence, after I was focused on getting there in time," said Steven Skemp in an interview Friday.
"He was the keeper of the flame for so many of the ideals and principles of the nation - I had to be there."
Skemp was the final member of the visiting public to leave the U.S. Capitol Rotunda. He worked with McCain as a Senate staffer in the '90s, and often stayed late at night to hear the senator speak.
"It's when I first got out of college, and we all had so much idealism about how government should work," Skemp said. "McCain personified that idealism."
The number of visitors dwindled from 30, to a handful, with the U.S. Capitol Police Honor Guard preparing to keep vigil over the casket. A father with two children saluted. A woman looked down, and made the sign of the cross.
Skemp remained. Alone with the officers, and McCain. The setting was surreal, with McCain back where he belonged - at least for a fleeting moment.
"It was just us, and it pulled at me to mark the occasion in person," Skemp said.
In keeping with his habits when he worked with the Vietnam War veteran, Skemp was late to see the Senator; the last member of the American general public to be in the hero's presence.
"I'm honored that I would happen to be the last one there."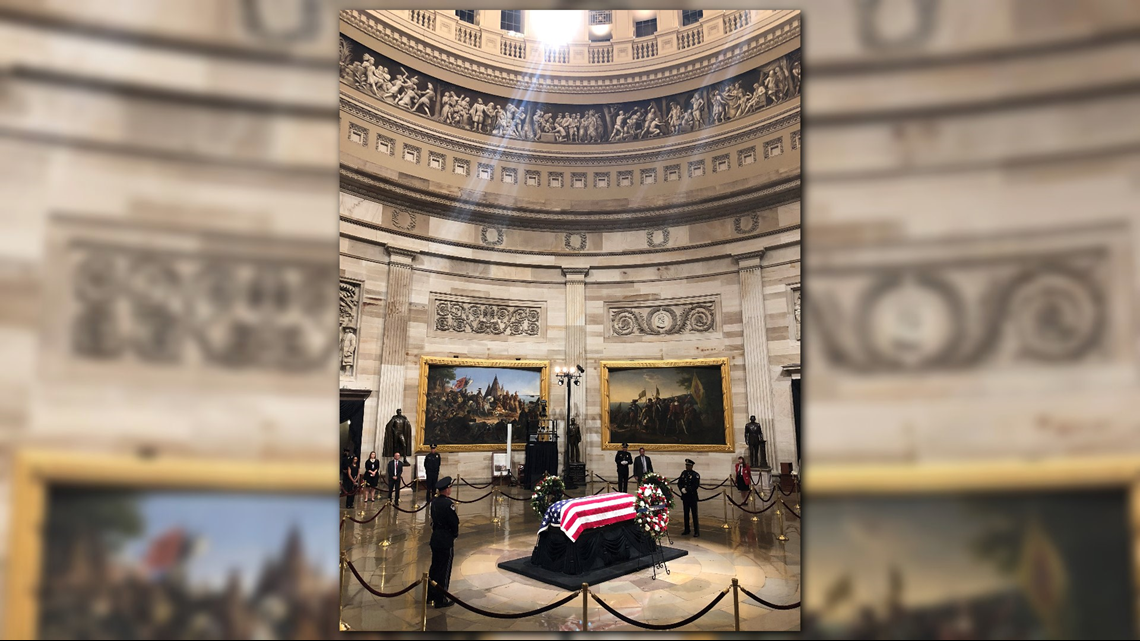 PHOTOS: John McCain remembered at US Capitol