EDEN, N.C. — As you drive through the heart of Eden it won't take you long to find neighbors cutting up, and clearing out, all that mother nature brought down on Saturday night.
"We have a privacy fence connecting Brian's house to our house and it's in there somewhere," said Wanda Charles.
Trees and power lines still peppered the city landscape on Sunday afternoon.
Although most of the outages have been restored, the damaging winds and hail still left some without power.
Charles lives off of Old Highway 87, she says a massive oak tree just barely missed hitting her house.
However, the trees large limbs left a gaping hole in her neighbors roof.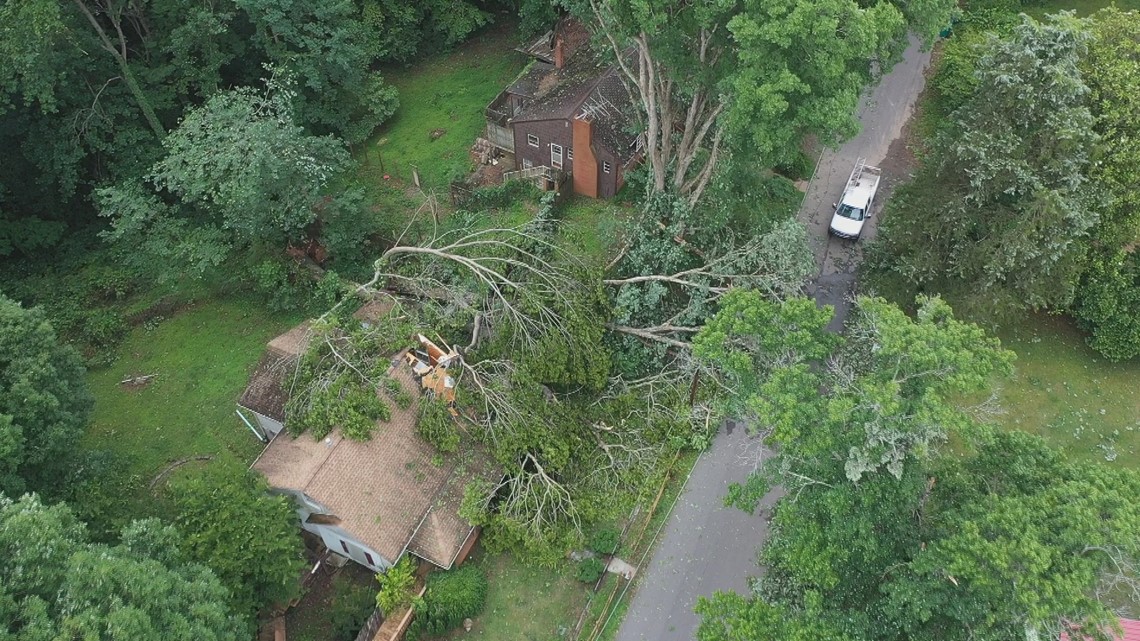 "To see the damage and think, 'what am I going to do?' Making sure my house is ok and seeing my poor neighbor having a skylight," said Charles.
Sheila Wilkerson's was not home when the storm moved through.
A phone call from her daughter warned her about the storm and left her worried about what she would find when she got back home.
"The closer we got to the house and we saw there were trees down in the area and all, the more concerned I got," said Wilkerson
Wilkerson and her family spent their Sunday clearing several fallen trees and snapped limbs, luckily none of them fell onto her house.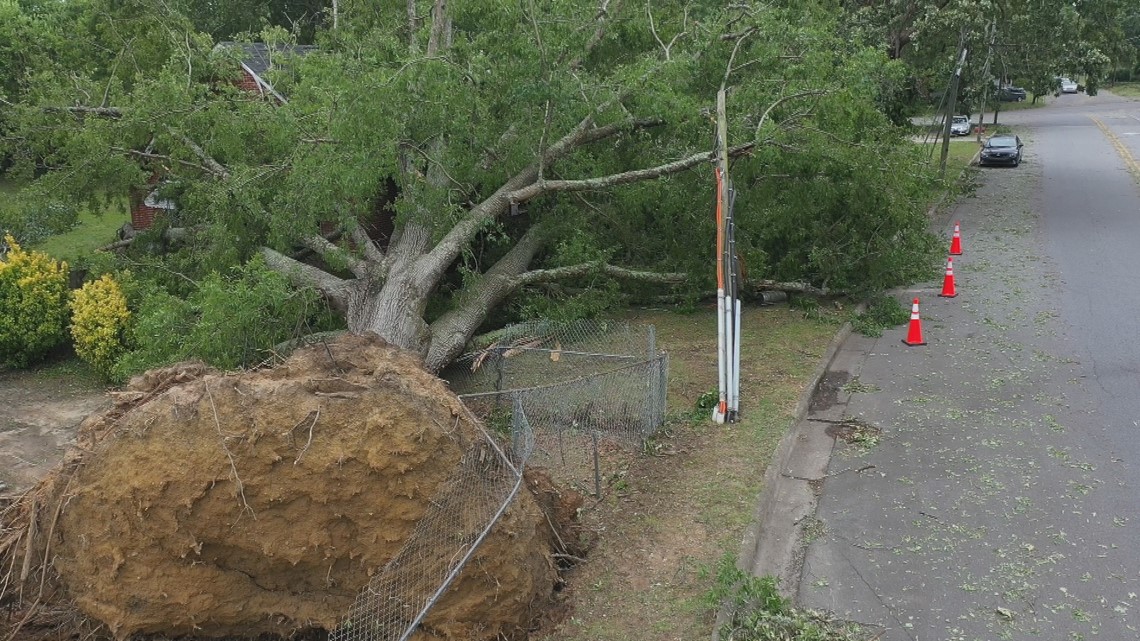 Just across the street, a century-old oak tree buried another home.
The owners were just about finished painting and renovating.
New tenants were set to move in over the next few weeks.
Missi Dawley says her heart dropped when she saw the damage.
"We've got 4, I think, that I have noticed just in my 10 minutes of being down here, that people are outside cutting things up and hoping that they'll be able to restore the houses and be safe to live in. It's devastating," said Dawley.
Rockingham County Emergency Management says they spent Sunday prioritizing power restoration in the area.
Officials will begin damage assessment on Monday.
Despite all the damage left behind, no one was injured.
"I'm just thankful that my house is ok, my animals are ok and our vehicles didn't get damaged. So, it could have been a lot worse," said Wilkerson.
The damage left behind from the storm was likely caused by straight-line winds, not a tornado.
The National Weather Service did not survey the area with no affirmative evidence of rotation.