FAIRFAX, Va. -- A 56-year-old woman hit a security guard in the head with her fanny pack that had a pigeon inside.
The security guard heard a woman yelling at employees at the Social Security Administration Office located at 1121 Waples Mill Road in Fairfax, Tuesday morning, police said.
When the guard approached the yelling woman, she hit him in the head with her fanny pack. The security officer then escorted the woman out of the building. Upon their arrival outside of the building the woman pulled out a knife and threatened the security guard.
An officer found 56-year-old Laurie Weave of New York and arrested her. She is being charged with attempted unlawful wounding for attacking the guard with the knife
Police checked inside of her fanny pack and found a small pigeon inside. The pigeon was not hurt and was taken to the animal shelter. Animal Protection police will determine whether or not there are any other possible charges.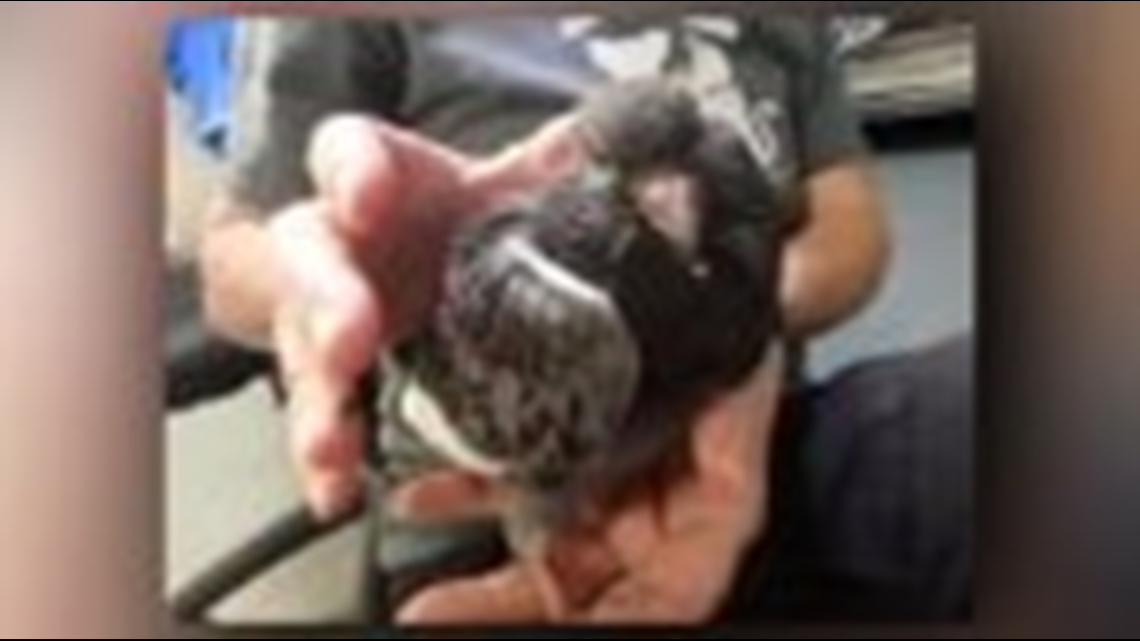 The pigeon will be set free after the investigation is over.