GREENSBORO, N.C.-- Five days a week, you'll find Precious Bradley teaching excited and ambitious students at Triad Math and Science Academy in Greensboro, North Carolina. As a computer technology teacher in a middle school, she spends most days encouraging students and tracking down homework for hundreds of kids.
Teaching wasn't what she thought she would find herself doing. But, she goes through each day with a smile and sense of fulfillment, as she explains the profession brings her joy.
"I've always loved children. I've always loved helping people."
When she's not teaching, Precious works as a doula, assisting expecting mothers with childbirth at their homes or in hospitals. And if that doesn't add up for a busy schedule, Precious also works as a student activities coordinator at Bennett College.
And yet, with all the people and students she encounters in a day, very few know her story.
"If I was to write it down myself in a book, I wouldn't have been able to be as creative with my story," Precious explained. "I think that makes me more sensitive to my children's background. They may have been in the foster care system. They may have had some type of abandonment in their life previous to me coming into it."
WE'RE STILL A FAMILY, REGARDLESS
Abandonment and adoption were words Precious would first hear at 9-years-old, when the only mother and father she ever knew explained she was adopted.
"I was downstairs being nosy," Precious remembered. "And I must have just learned the word adopted earlier that week. Because I saw a newspaper article with the word adopted in it. And there was a picture, and I knew the picture was of me and I knew that was my mom and dad."
Precious said her mom tried to brush it off, asking Precious to join her in the kitchen. But, the curious 9-year-old persisted.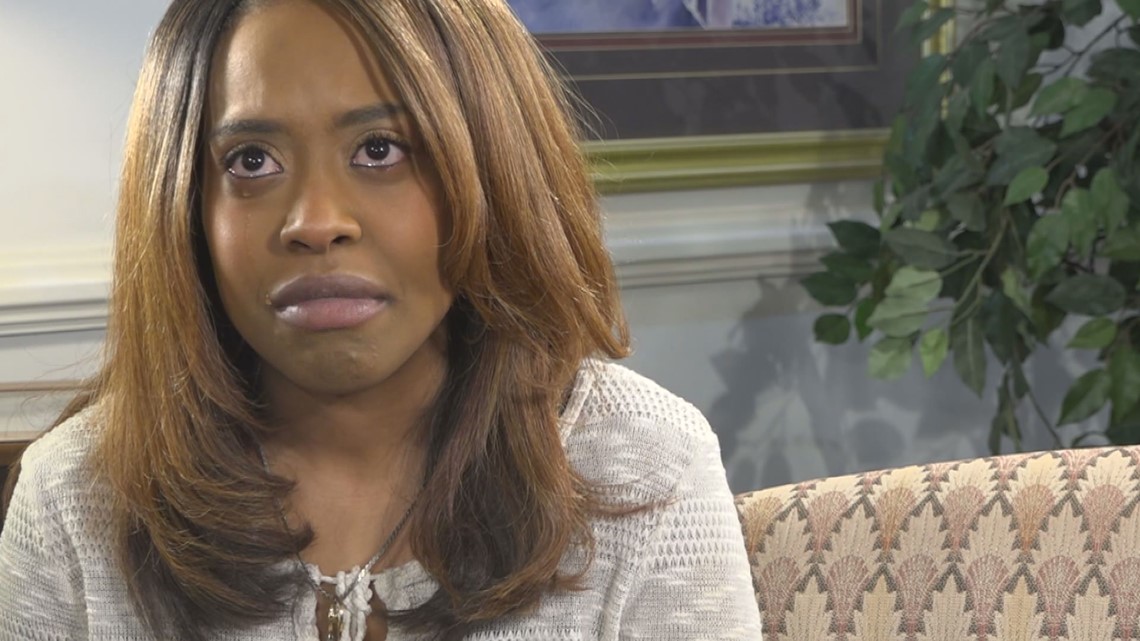 "I think she was waiting for my dad to come home. When my dad did get home, they went upstairs and I just remember waiting downstairs. And finally, they came downstairs and told me I was adopted."
Always one to be a bit dramatic, Precious admitted her initial response was not the best, running upstairs and crying into her pillow as she swallowed pangs of betrayal. But soon, her mother and father assured her, while she was abandoned as a baby, she wasn't abused or harmed in any way. Then, her parents passed on a message that would have a lasting impact.
"They just went into an explanation of how I was loved and how that's pretty much all that matter. We're still a family regardless."
Precious stopped her interview here, to ask for tissue, as tears started stinging her eyes and her lips quivered. Overwhelmed with memories and emotion, Precious continued, "(I'm) just thinking about my mother. My dad. They always showed me nothing but love. I love my parents more than anything," Precious sniffled. "There's nothing I can do to repay them."
SHE'LL ALWAYS BE 'PRECIOUS' IN MY LIFETIME
Throughout the beginning of their marriage, retired 1st Sergeant Ron Bradley said he was a man content with his wife, Sheila.
"At some point, my wife wanted a large family," explained Ron. "But, she couldn't bear a child so, it came time for adoption."
Ron remembers meeting the tiny brown eyed soul who would eventually become his daughter.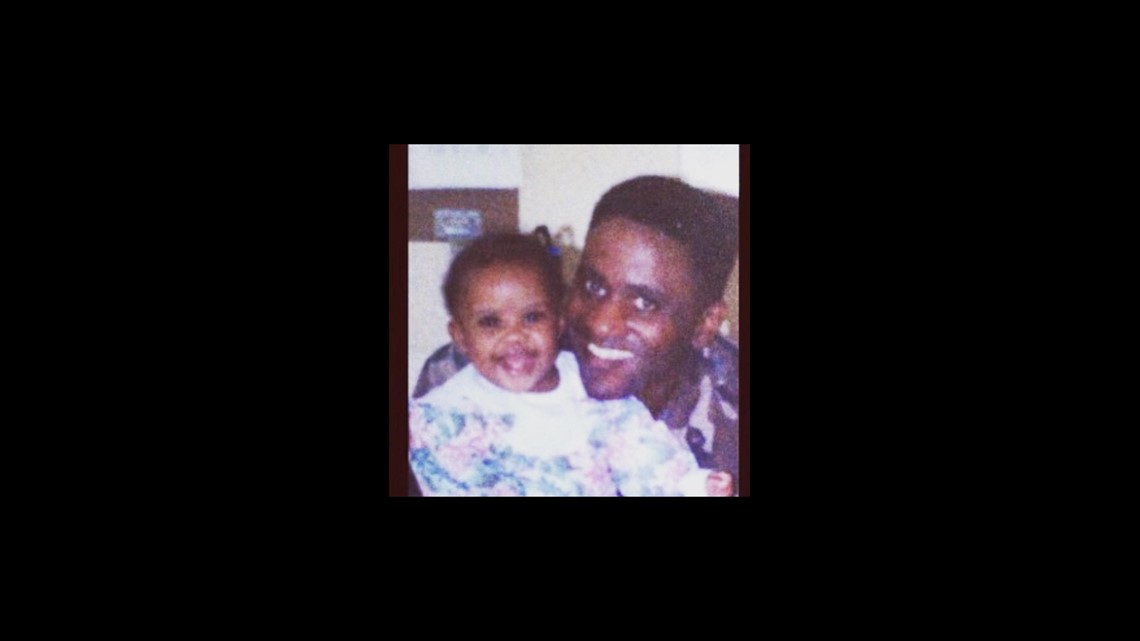 "You know, me being a man, I probably wanted a boy," he laughed as Precious looked at him with loving eyes. "But, they told us when she was found on the doorsteps and immediately my wife fell in love with her. And even though we didn't have children, she was so young that it felt like having our own child."
There was only one name that seemed fitting for the Bradley's baby girl.
"I told myself, since the Lord gave me this child, she will always be Precious to me in my lifetime," said Ron, before admitting the conversation was emotional for him.
"I told myself, I'm going to do all I can to make this child happy and bring her up right in this world we live in. She knows she can always fall back on her father."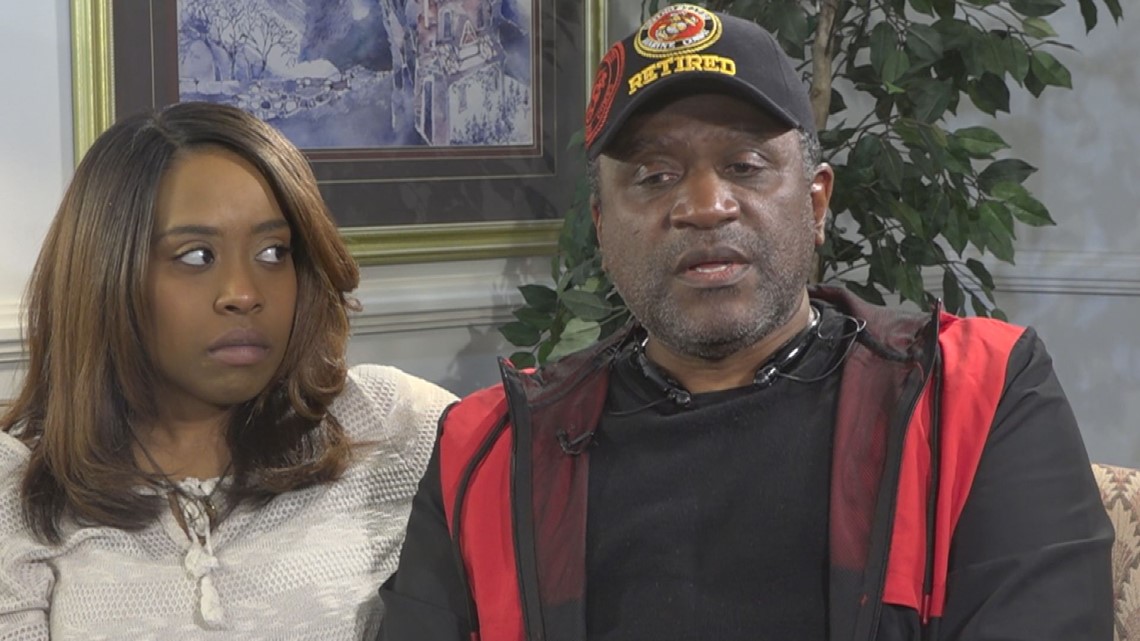 As Precious grew up, she often 'fell back' on the support of her parents. Described as a talented girl with a flair for the dramatic and a desire to be on TV, Precious loved for performing anytime Ron would bring out a camera.
She shared a strong bond with both parents, who encouraged her to enter talent shows and keep up with her school work. It would pay off, as Precious graduated a semester early from White Oak High in Jacksonville and would later graduate from NC A&T with a degree in Mass Communication.
But through it all, the urge to find her biological parents persisted.
"I had a desire to help her find her biological parents," said Ron.
His wife Shelia, was also supportive. But the search would take a back seat for a while, as Precious adoptive mother's health started to decline.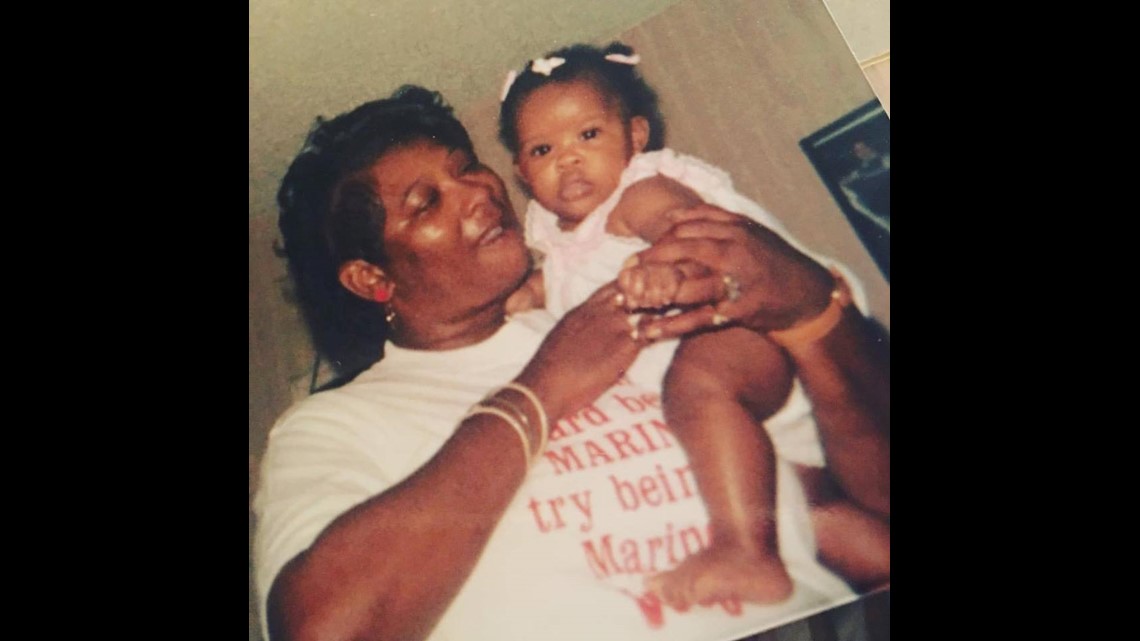 In February of 2012, after a battle with diabetes, Shelia passed away. Precious and Ron described watching the pillar of their family die as a moment they will both never forget.
"My mom was always so supportive, regardless." Precious said in a quivering voice. "I've watched my mother die from a disease that riddled her body for so long. I want to make sure I'm good when it comes to my health and whatever preventative measures I need to take."
I CANNOT FORGET THE FACT THAT I WAS NOT ABORTED
Ron, now remarried and living in Charlotte, continues to support his daughter's search for her biological parents.
"I feel like she needs closure," said Ron.
When met with the idea of meeting her birth parents, Ron explained he's thankful no harm was done to Precious when she was abandoned. Yet, he finds it hard to understand why someone would abandon their child in the first place.
"I tell myself, if I ever met the parents, would I be resentful?" Ron paused, then continued. "And I think no. Because I do my daughter no justice by being resentful. I know she'll never lose the love she had for me and my wife."
Precious isn't resentful either but still curious about the people who left her behind. Some might ask, after all these years, why would you want to find them?
Her answer shines a light so many things many of us often take for granted.
"I need to know who my family is. It's hard maneuvering in Greensboro not knowing who you walking into or who you're looking at. It's really hard when it's your immediate family you don't know. You have to be careful about who you date. It alters your life. Those kids that I'm teaching, they could be nieces and nephews and I don't know it. I could be working with a family member and I not know it."
Precious admits, these questions remain in the back of her mind. And perhaps one more question, a question many would have; why would you give me up?
"Maybe it was a cry for help," Precious said. "Maybe this person just didn't know how. But, at the end of the day I cannot forget the fact that I was not aborted. And that in itself I will be forever grateful."
GETTING CLOSER TO SOME CLUES
A nearly 20-year search for her blood parents lead her back to 719 Dillard Street in Greensboro many times. The place where she, a healthy baby girl with no drugs in her system was left, in a box on a cold Friday morning. The 2-week-old Precious was placed on the steps of what was once a daycare and is now Words of Faith Christian Center.
"I drive by here a lot," Precious said as she stood in front of the steps next to her father. "When I'm going through something I drive by because, it's my beginning."
The steps may be her beginning. But, in the end it's where she finally shared a hug with a blood family member. Through DNA testing, Precious discovered Tonya Cutler, her second cousin.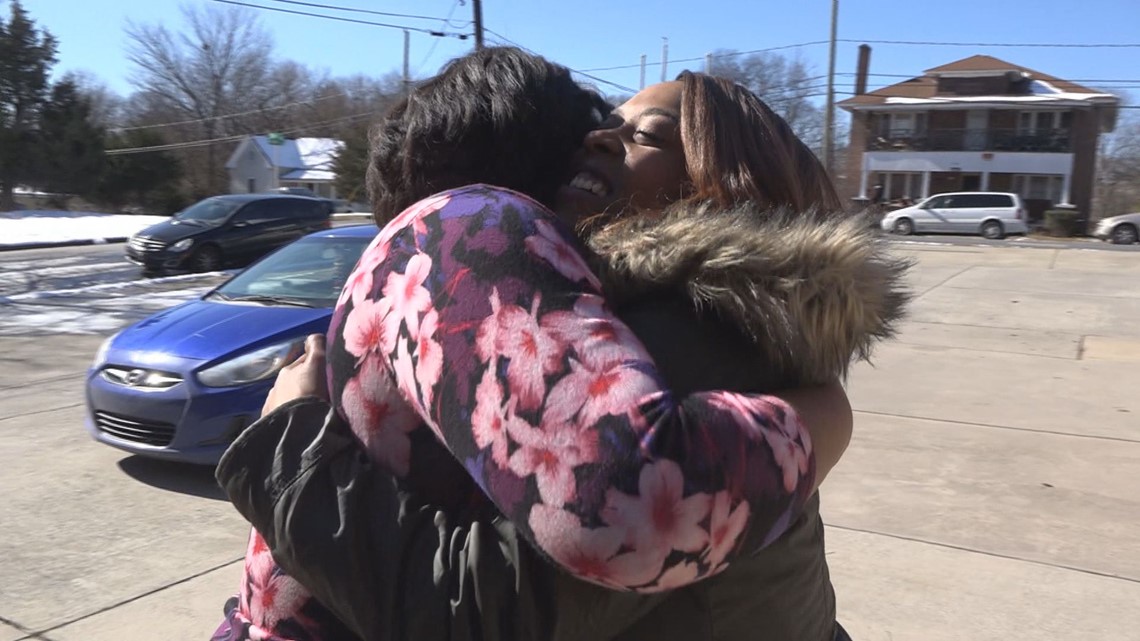 "Precious found me actually. I was like what? No way!" Tonya remembered after first hearing from Precious.
Precious added, "I was like, you need to call me cause I know that we are closer to finding some answers and getting closer to some clues."
But, it wouldn't be a story without a plot twist. Precious would soon learn Tonya, the closest blood relative she knows, is partially adopted as well, making it difficult to connect the dots.
The cousins take a second, near the steps of Precious's abandonment, to snap a family picture. Ron smiles as pushes the button on Precious's iPhone, making sure the two women are happy with the photo.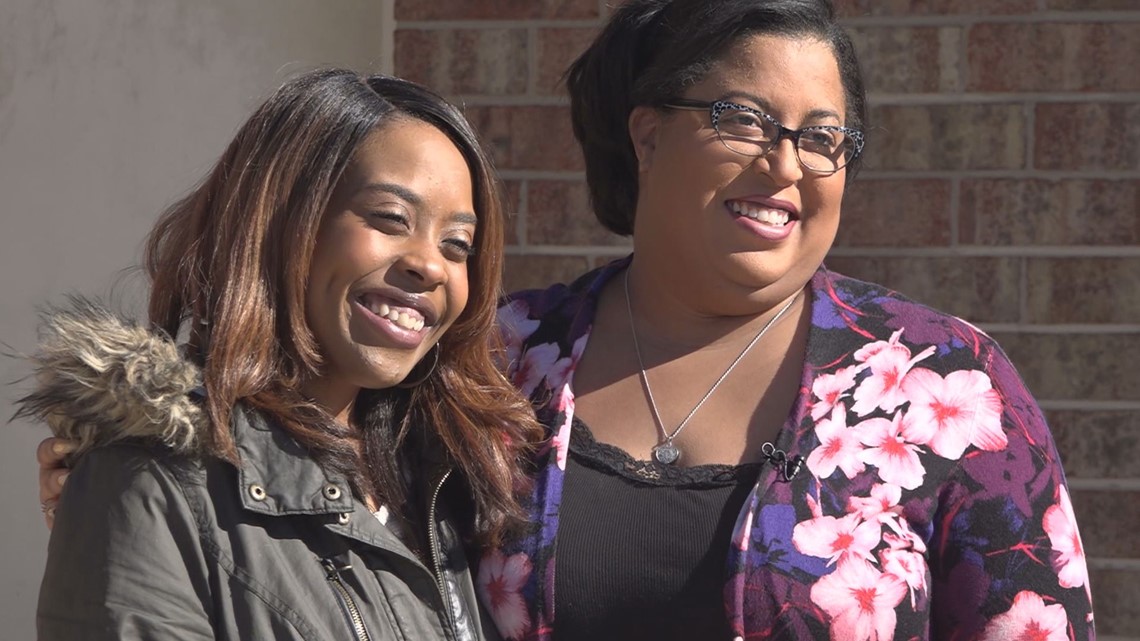 Soon, the conversation turned back to Precious's search.
Tonya looked at Precious and said, "I don't know how you persevered or overcame obstacles and stuff. Your parents have been there for you through thick and thin already but I get it. It's having that connection."
Precious agreed and added, "Sometimes I wonder if my parents know me already. Do they see me out here already?"
"Have you thought about the fact," Tonya began.
"That maybe they don't want to be found?" Precious offered.
"Or, maybe they're deceased," Tonya softly said.
"Yeah, if they're deceased that's a different story. But, if they are out there and they see me trying to find them, the least you can do is say something. There's no hard feelings. There's no resentment. I'm looking because I just need to know," finished Precious.
If that day never came; if after years of searching, Precious never finds the truth or meets her biological parents, would she be okay with that result?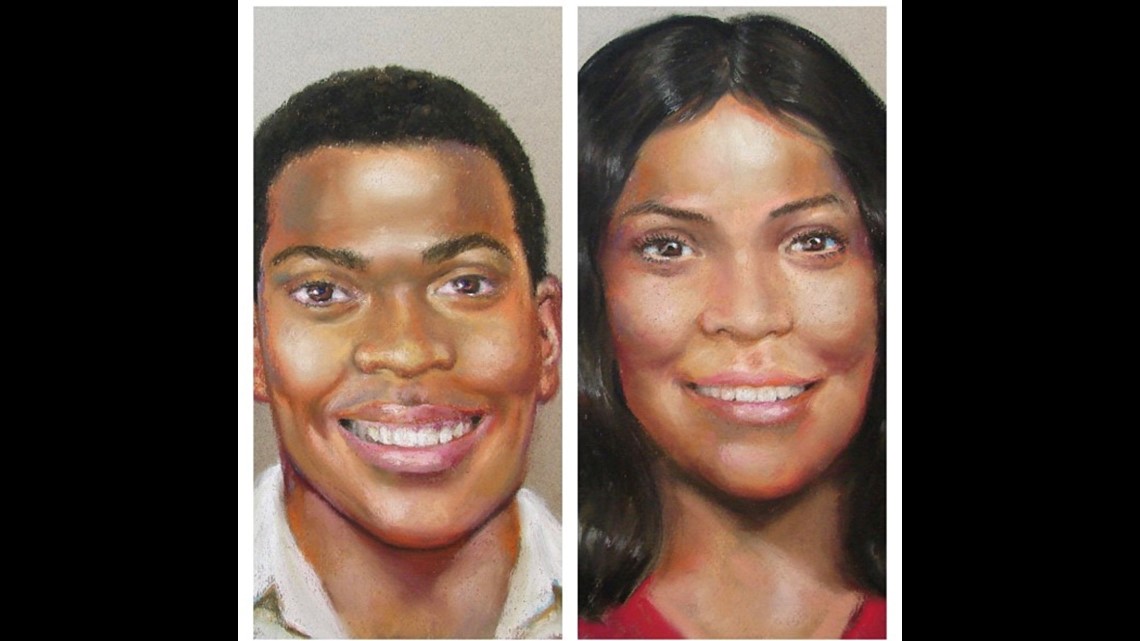 After a sniffle and a dab at her tears with a tissue, Precious responded, "Yes. Because I understand the journey. I've done the best that I can do and if it's meant for me to find them then let it be. If it's not meant for me to find them then I'm okay with that as well. The biggest question I have is who are you? That's the question I need answered."