GREENSBORO, N.C. -- The Fisher Park community is on alert after seeing the man pictured above wandering around the area, demanding money, falling asleep on porches, and even gaining access into apartment buildings.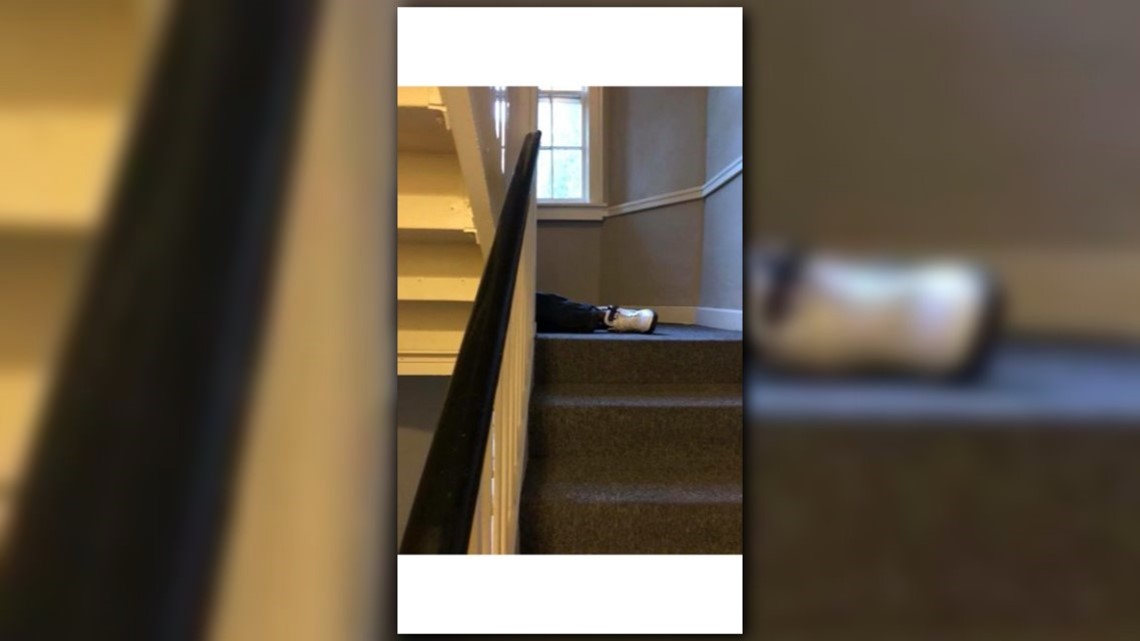 The Fisher Park Community has a thread on Facebook where residents are sharing surveillance video and pictures of the man trespassing on their property. Several mention him being 'aggressive' when asking for food or money and say he's 'harassing' them.
Fisher Park resident Bill Sternbergh had a run-in with the trespasser last week at midnight.
"We became aware that someone was sitting on our back porch and when we turned on the porch light he scampered off," Sternbergh said. "I called the police, they showed up very quickly, the officer did a thorough walk through of the yard and said he was going to patrol the neighborhood and came back and said he was unable to find him"
Sternbergh bought a motion activated light just in case the unidentified man decided to come back.
"We bought a motion activated light for our back deck and my neighbors and I are trying to figure out golly do we need to put in cameras, put in more lights? But we haven't finished that discussion yet."
I also spoke to several people in the 1001 Magnolia street apartment building who say police were knocking on doors last week looking for the man and alerting folks to the situation.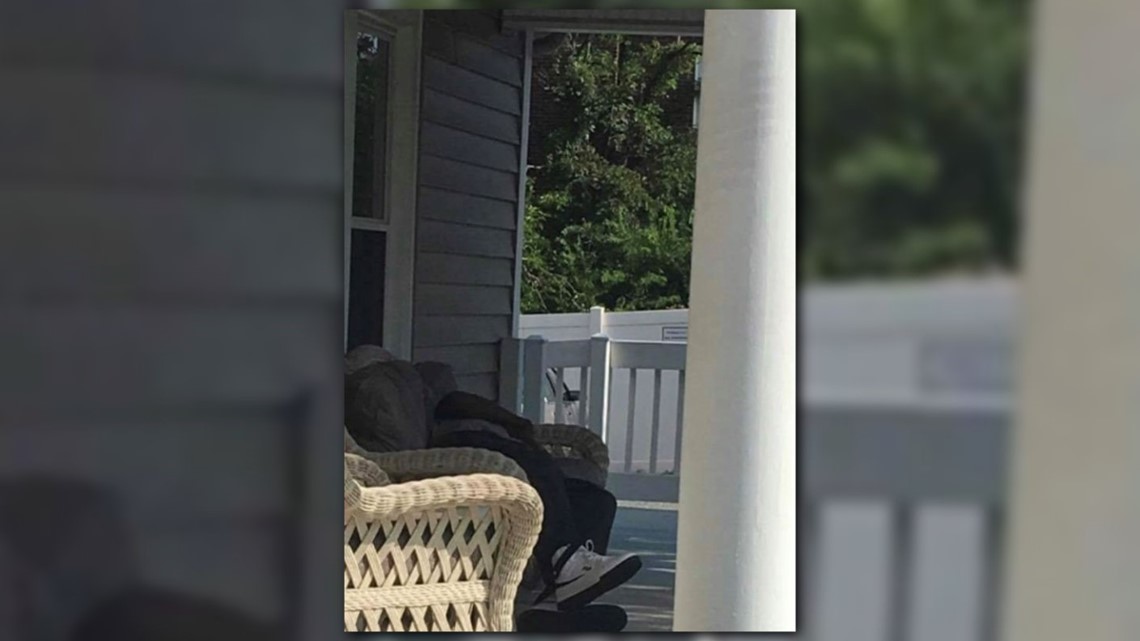 WFMY News 2 contacted the Greensboro Police Department to see what's being done about it. Greensboro Police say they have a record of at least three calls to the Fisher Park area within the past week reporting this man. The calls were for both 'trespassing' and 'suspicious activity.' But each time they arrived he had already left the area and no official report filed.
"I just started getting the calls so we haven't been able to identify him yet," Corporal David Ciser said. Corporal Ciser is the Community Resource Officer for the Fisher Park community. "We're getting more and more calls about him and all the officers have been on alert to just be aware of this complaint that's come in the area of Fisher Park."
Greensboro Police say it's an intricate process when it comes to arresting trespassers, clarifying that it's not to say it can't be done. Firstly, police say in order for a person to be banned from a property they need to know they're being banned, and acknowledge it. So, for example, yelling at someone to get off your lawn doesn't necessarily mean they'll hear you or listen - especially if they're already in the process of leaving. Secondly, the department said when they arrive to a trespassing call they need to know who the trespasser is, or in other words, know their name in order arrest or cite them. But often times, residents cannot identify their trespasser because it happens at random. Police say when they arrive and the trespasser is already gone, they run into an issue. That's one reason why the department highly recommends a video security system for your homes to catch the act. Greensboro Police say if they witness the trespassing happening, or see a surveillance video of it, it'll help them identify the assailant and therefore be able to arrest them.
Additionally, Greensboro police say three parties need to be present for a trespassing arrest to be made: the trespasser, the person reporting the trespasser, and an officer.
"For residents they're gonna have to actually ban a suspect with police present and if we're unable to obtain any of that information while we're physically there we won't be able to charge the suspect if we don't have identification," Corporal Ciser said.
Greensboro Police say trespassing is a misdemeanor charge. Not much can be done until the man is identified, but in the meantime, police are upping their patrols in the area.
"If they feel like they're uncomfortable in any situation they need to just call the police department so we can assist them the best that we can," Corporal Ciser said.