HIGH POINT, N.C. -- Friday night there was quite the event to benefit Tyler Bova. Bova was the oldest son of Holly and Tyrone Bova.
Holly, Tyrone, and Tyler's younger brother Haden died in a car crash while on vacation in Utah.
Tyler, was the only family member who survived and is still in the hospital in Utah. On Friday, community members, friends, and those who have known the Bova's for years came out to Griffin Farm in High Point for a benefit for Tyler.
"I can't believe this. This is what community is about -- it doesn't matter if it is a split school -- this is community right here," said David Parrish, whose son is best friend with Tyler Bova.
The event had food, music, and fellowship. There was a silent auction, a cornhole tournament, raffles and more.
"Proud to be part of this community. I grew up here, and I know that this is going to help him on his road to recovery," said Joey Hilburn with The Grownups Benefit, who put on this whole benefit.
PHOTOS | #BuiltTylerTough Benefit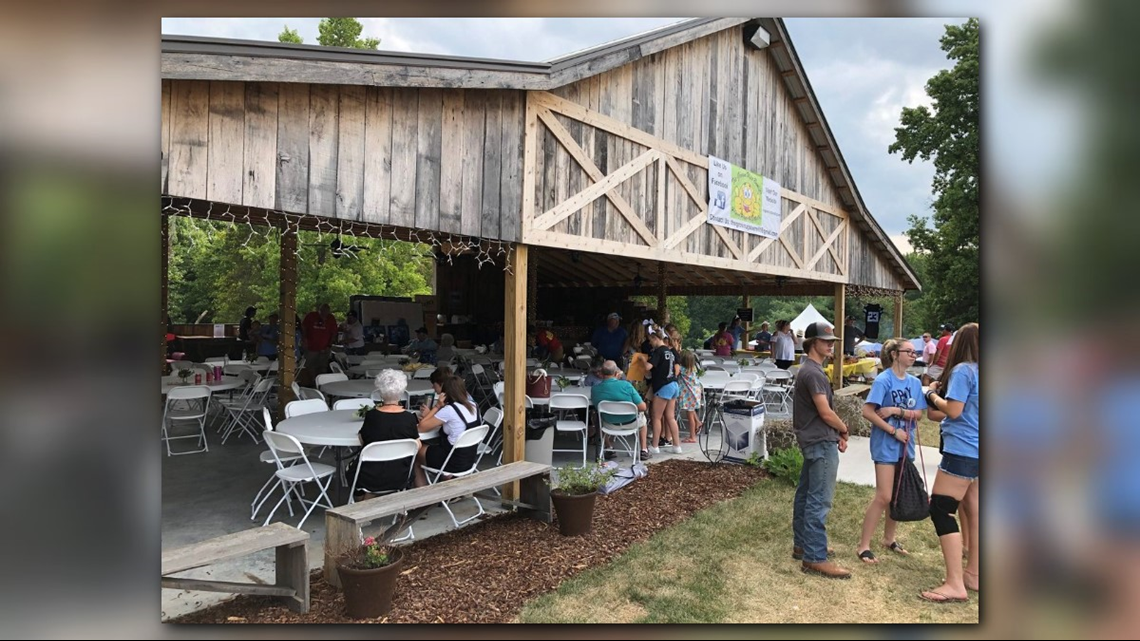 The money will benefit Tyler in any way he needs, medical bills, funeral costs etc.
Those close to the family say the bills to get him home, and pay for medical costs will be near $100,000.
When people first heard the news about the family -- it hit them hard.
"I was in the shower getting ready to head out for work, and she came in and told me and I basically just fell down in the shower," said Parrish.
Then, Parrish had to tell Tyler's football team the devastating news.
"That was the hardest thing I would ever have to say to those kids .... it was a very emotional moment," said Parrish.
The team didn't know what to say.
"Just shock. Couldn't believe it. Part of our group - that happened to us. Just couldn't believe it," said Trinity football team member, Nicholas.
Tyler got to see some of the benefit through facetime while still in his hospital bed in Utah. To see all those people out there for him -- he was stunned.