LIBERTY, N.C. — Construction on this billion-dollar investment is advancing with the walls of a half-million-square-foot building now in place.
Toyota meanwhile is already advertising to attract a solid workforce.
The four walls that are already standing on the property tell the story that is to come, millions of dollars for the local economy, and more than 1,700 new jobs.
"We've already hired people for some technical positions," said Sean Suggs, President of Toyota Battery Manufacturing in North Carolina.
Suggs said the company plans to ramp up hiring in just a few months for its new battery manufacturing plan, even though the project is years from completion.
The average salary for the jobs is expected to be more than $62,000.
"The bulk of our hiring will start mid-this year into the fall of this year," said Suggs.
Despite some weather hiccups, Suggs said work on the manufacturing plant is right on track.
"We've finally got four walls on one of our buildings. That building is over 500,000 square feet. We're starting on the second one, the progress has been phenomenal," said Suggs.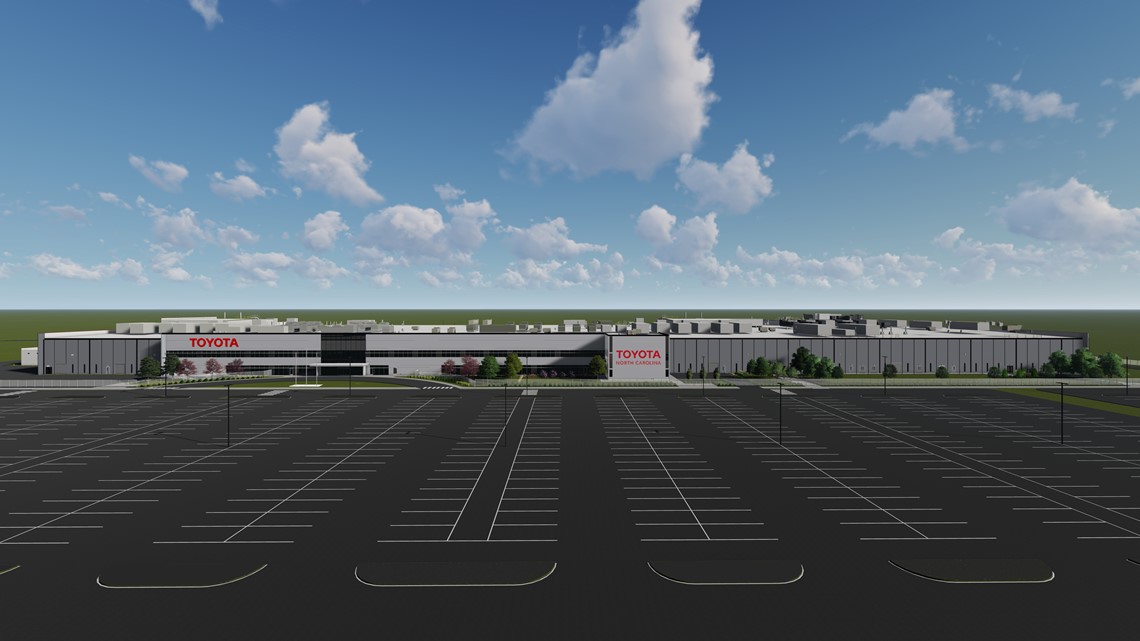 "We've already seen some people come in, some of the workers," said Susan Aydelette.
Business owners in Liberty are already benefiting from the Toyota project.
Aydelette owns "Hurricane Janes," a short drive just a few miles south of the Greensboro Randolph Megasite.
She hopes business keeps growing, putting this quiet, three-stoplight town, on the map.
"I'm excited about it, I think anything creating jobs is a plus and a blessing and I am hoping that it will bring business not just here but to all of Liberty," said Aydelette.
Toyota doesn't plan to start manufacturing in its Guilford County facility until 2025.