GREENSBORO, N.C. -- Greensboro Police say a woman has been charged with DWI after she hit a man with her SUV and then crashed into a Waffle House.
Kaitlyn Kennedy, 24, of Belews Creek, NC was charged with DWI, Careless and Reckless Driving and Driving with a Revoked License.
PHOTOS: SUV Crashes into Waffle House, Man Critically Injured
PHOTOS| SUV Crashes Into Waffle House In Greensboro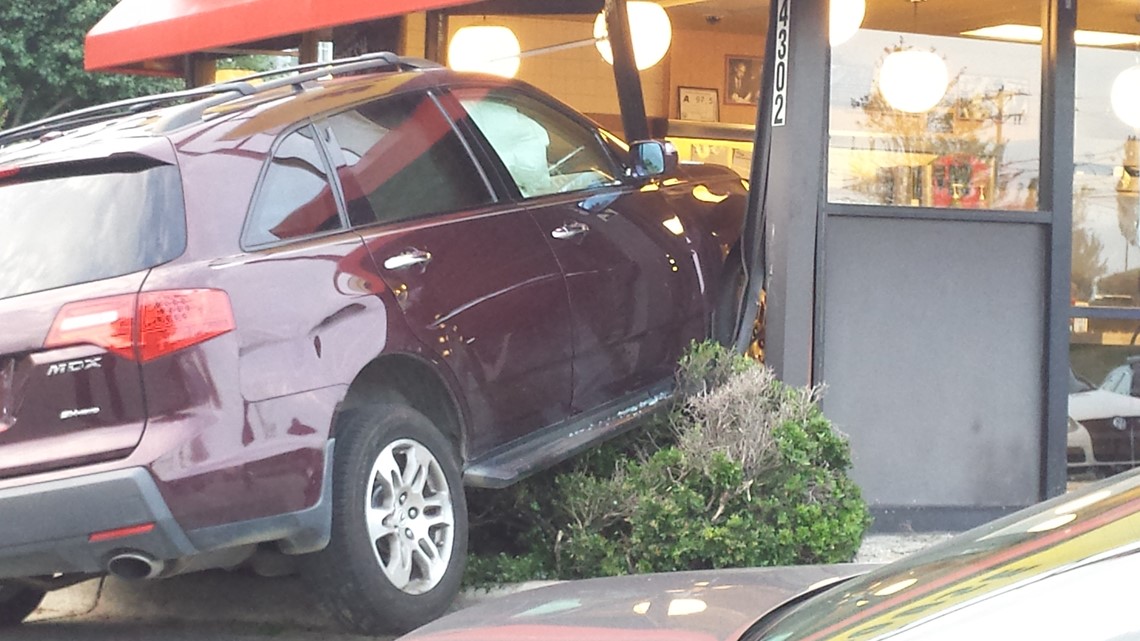 The accident happened around 8 p.m. Wednesday on Big Tree Way right off Wendover Avenue. Police say Kennedy hit Derrick Anderson of Greenwood, SC, who was crossing the street. Kennedy's SUV then jumped a curb and crashed into the restaurant. No one inside the restaurant nor Kennedy was hurt. However, Anderson was taken to the hospital by EMS with life-threatening injuries.
Police say Anderson is stable as of Wednesday night.
We spoke with a woman who got to the restaurant right after the crash, and said the workers were strongly impacted.
"The workers all looked really really shocked. Like, they didn't look too bad, but they looked shaken up," said Angie Paiva who was driving past the scene and got there right after it happened.
Police said about 15-20 people were inside the Waffle House. Fortunately, no one was seated near the area the SUV crashed.
"From just reading news articles you see about every two weeks -- someone drove their car into another building, and it's like oh, okay -- I guess this is a thing that happens -- you know," said Paiva, who remarked it happens more often than you might think.
The driver is cooperating with investigators.
The Waffle House is now condemned. Greensboro Fire officials plan to be back at the restaurant Thursday to further assess the damage.
Follow WFMY News 2 on Facebook and Twitter
► Make it easy to keep up to date with more stories like this. Download the WFMY News 2 App: Apple Users, Android Users