Dozens of salad bowl styles are under recall because the lettuce could be contaminated with E.coli.
The USDA said the 75,233 pounds of salad products from Missa Bay, LLC, were produced between Oct. 14 and Oct. 16, 2019.
E.coli was first discovered by Maryland health officials who tested an unopened package of Ready Pac Bistro Chicken Caesar Salad. The lettuce inside tested positive for E. coli. All products from the recall were produced with the same lot of lettuce used to produce the packaged salad that was found to contain E. Coli.
As of Thursday afternoon, the FDA said there have been 17 illnesses, including 7 hospitalizations, linked to the E. coli outbreak investigation. Health officials found cases in Wisconsin, Idaho, Maryland, Montana, Washington, Colorado, California and Arizona.
The FDA said Thursday it is working to trace back where the romaine lettuce came from and has identified possible farms in Salinas, California.

The FDA cautioned that while individuals who got sick in Maryland reported eating Ready Pac Bistro Chicken Caesar Salad, others who got sick outside of Maryland have not reported eating this particular salad.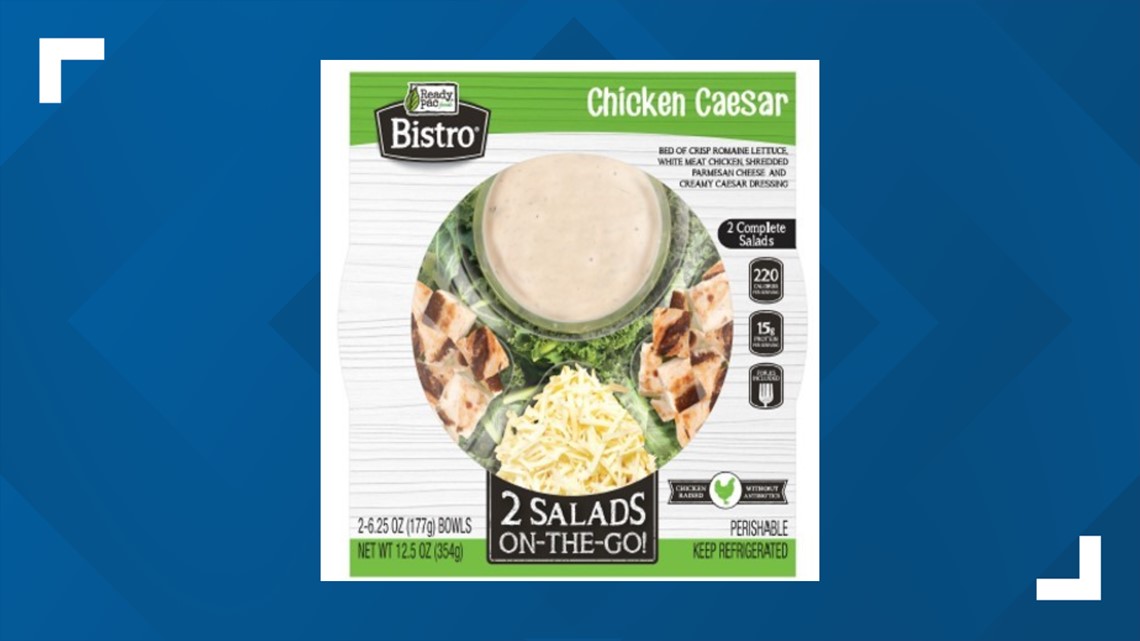 "Therefore, exposure to this product alone does not fully explain other cases in the outbreak," the FDA said.
These products should be thrown away or returned to the place of purchase.
The recalled salad products were sent to distribution locations in Alabama, Connecticut, Florida, Georgia, Illinois, Indiana, Louisiana, Maine, Maryland, Massachusetts, Michigan, Minnesota, Mississippi, Missouri, New Jersey, New York, North Carolina, Ohio, Pennsylvania, South Carolina, Virginia and Wisconsin. They also bear establishment number "EST. 18502B" inside the USDA mark of inspection.
Editor's note: The USDA initially said 97,272 pounds of salad products had been recalled but later reduced it to 75,233.