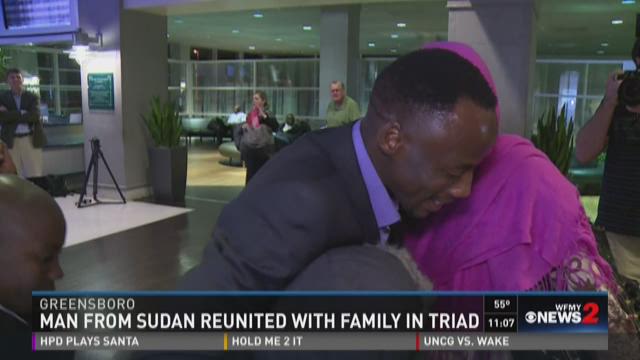 GREENSBORO, N.C. -- A father reunited with his wife and three young children in Greensboro after not seeing each other for six years.
Yahya Hassan and his family are refugees from Darfur, Sudan, a country that's been the center of a devastating civil war since 2003. Since the violence erupted, an estimated 300,000 people have died, according to Elon University's Law School.
"My family is coming and I want to see them. That's why I'm excited, my wife and my kids they be here later. I work for them, I'm excited, very happy," Hassan said.
The U.S. State Department brought Hassan to Greensboro in 2012 as a refugee and since then, he's been working to bring his family members here as well.
Hassan worked with Elon Law students in the Humanitarian Immigration Law Clinic. The team spent two and a half years advocating for reunification visas for Hassan's wife and three kids. The students faced numerous challenges because necessary paperwork like birth certificates had been lost or destroyed because of the violence in Darfur.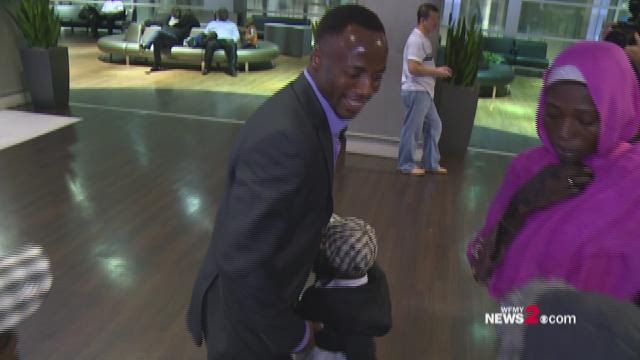 "It's a very long process. It takes years to even get to the country as a refugee and then once you are here it takes even longer to bring your family over here while they're still waiting in a refugee camp overseas," Hayley Sherman said, a former Elon Law student who worked on Hassan's case. "It's been a rough journey for them."
Tuesday night, after six years apart, Hassan reunited with his family at PTI in Greensboro. He met one of his children he has never met before.
"Everything is good, yeah," Hassan said. "Thank you very, very much. I appreciate it. To all of them I say thank you."
Several of the students who advocated for Hassan were also there for the homecoming.
"They'll definitely have a much better life here than they did living in the refugee camp in Chad and from my experience working in this population, they're very grateful to be living here in America and they contribute a lot to our society and they're very hard working," Sherman said.