GREENSBORO, NC -- Ten years ago, a Thursday night turned deadly as tornadoes hit the Triad. One in Clemmons, another by the Piedmont-Triad Farmers market, the storms hit the Piedmont hard.
Severe weather rolled in during the late evening hours of May 8th, 2008. The first storm of the evening was a tornado that touched down in Davie County, then moved into Clemmons. The same storm produced two tornado touchdowns.
The worst damage was felt in Clemmons, where winds were estimated at 140 mph, EF-3 strength. 2 people were injured, but there were no fatalities.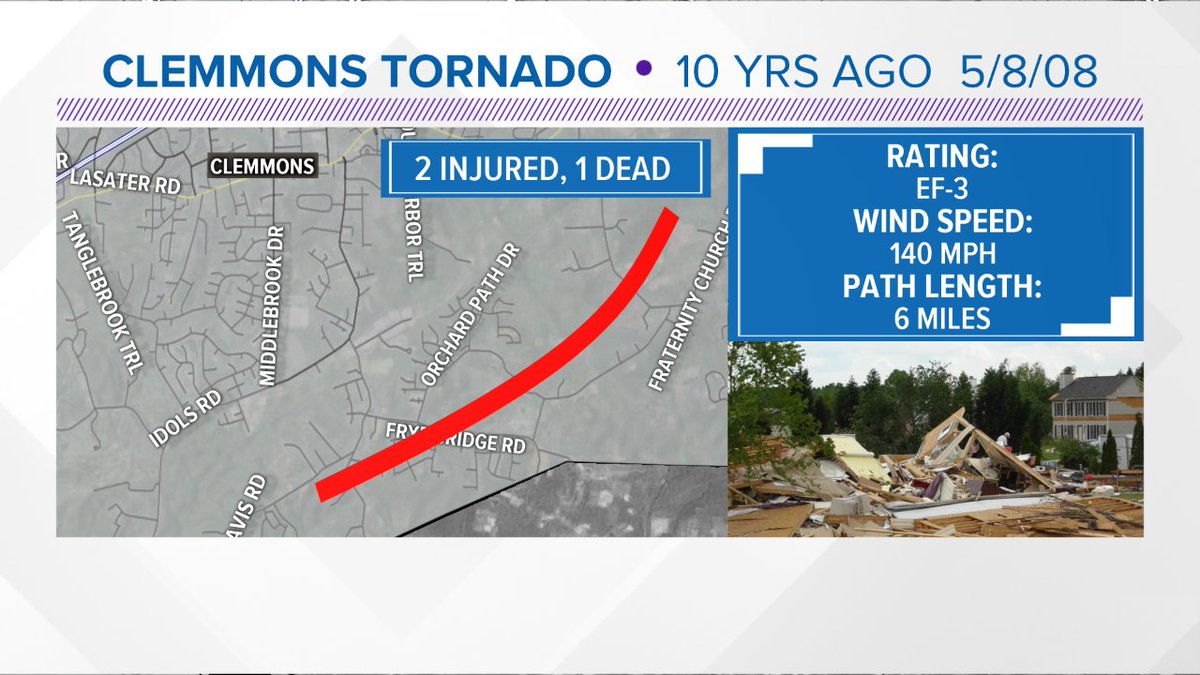 After 11:00, a tornado hit in Guilford County near the Piedmont-Triad Farmers Market. Cars were flipped on I-40, and damage stretched north to West Market Street. One person was killed, three were hurt. Winds were estimated at 130 mph, EF-2 strength.
It wasn't just tornadoes that day. Very large hail hit other parts of the Triad from Asheboro to Greensboro causing more damage than hail usually does in our area.