GREENSBORO, N.C. (WFMY) – In addition to some of the biggest names in golf, the PGA Tour will have some furry guests this year at the Wyndham Championship.
The PGA Tour and the SPCA of the Triad have partnered to bring some attention to pet adoption with the "Golf Dogs" event on the first Tuesday of the Championship.
Golf Dogs featured a few of the SPCA's pups available for adoption including Morty, a 4 ½-year-old male miniature golden retriever mix and Lily, a 6-year-old female German Shepherd mix.
The pups and members of SPCA of the Triad hung out on the practice range from noon to 3 p.m.
PHOTOS | SPCA of the Triad Brings Adorable Pups To The Wyndham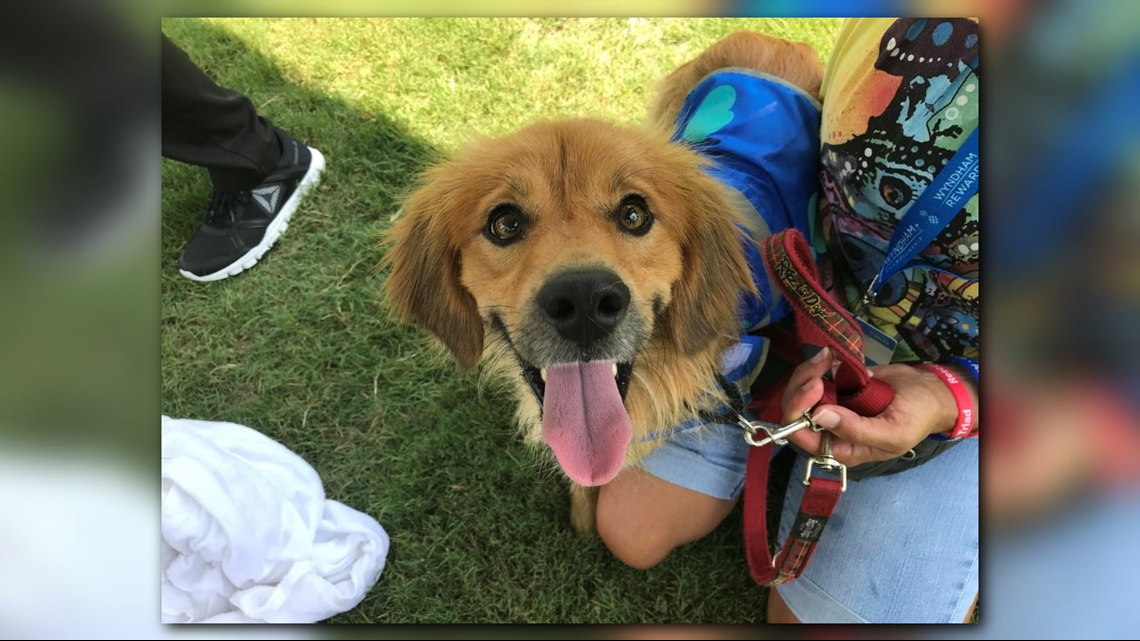 PGA Tour professional golfers made some new fury friends and took pictures with them.
According to the SPCA, the PGA Tour has held similar events in the past with local shelter and rescues as part of its efforts to promote pet adoption.
Follow WFMY News 2 on Facebook and Twitter
► Make it easy to keep up to date with more stories like this. Download the WFMY News 2 App: Apple Users, Android Users