As the world celebrated the return to full stadiums in 2021 following pandemic-disrupted seasons a year ago, it also said goodbye to hall of fame players and coaches, barrier breakers and towering figures who changed the game for future generations. Here are legends and the people behind the scenes that the sports world lost in 2021.
Hank Aaron, 86; Baseball Hall of Famer held career home run record of 755 for more than 30 years. In what was an unplanned yet fitting tribute, the team for which he played most of his career, the Atlanta Braves, won the World Series in November.
Joe Altobelli, 88; Manager who led the Baltimore Orioles to World Series title in 1983.
George Armstrong, 90; Captained the Toronto Maple Leafs to four Stanley Cups in the 1960s.
Jon Arnett, 85; One of USC's greatest running backs who went on to become a five-time Pro Bowl player for the Los Angeles Rams.
Elgin Baylor, 86; Lakers' 11-time All-Star and Hall of Famer.
Bobby Bowden, 91; Folksy Hall of Fame coach who built Florida State into an unprecedented college football dynasty.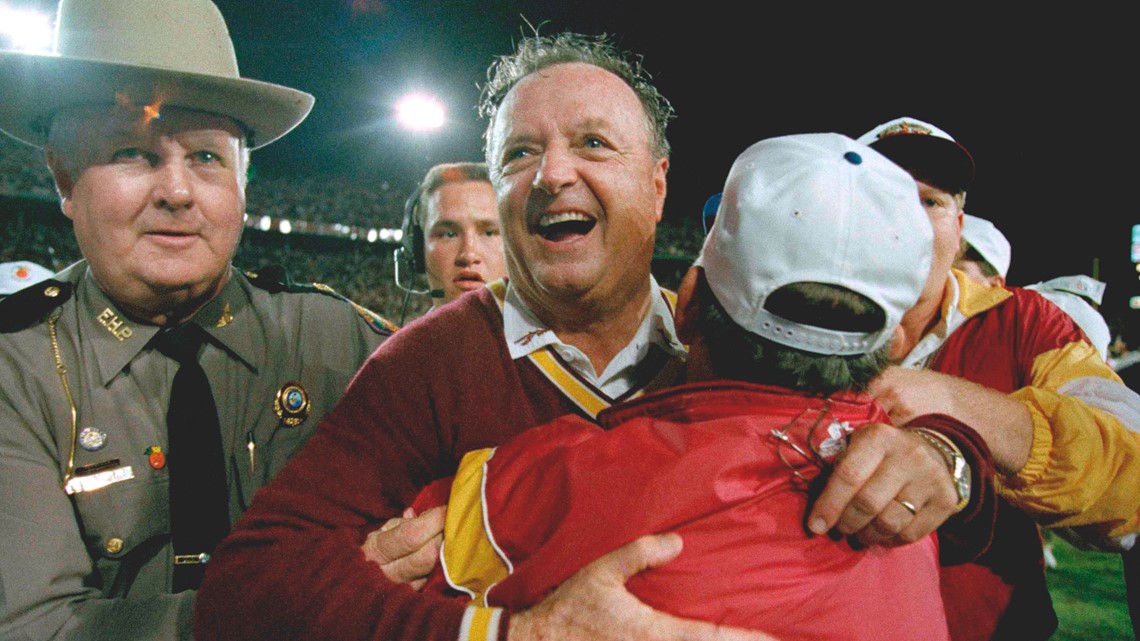 Colt Brennan, 37; Star quarterback at the University of Hawaii who finished third in the 2007 Heisman Trophy balloting.
Terry Brennan, 93; Star halfback on three unbeaten Notre Dame teams who was hailed as a wunderkind when he succeeded Irish coaching great Frank Leahy at just 25 years old.
Bobby Brown, 96; Former New York Yankees infielder played on five championship teams in the 1940s and '50s; hit .439 in the World Series, the highest for any player with 35 plate appearances in the Fall Classic.
Roger Brown, 84; College Football Hall of Famer and six-time Pro Bowl selection with the Detroit Lions and Los Angeles Rams.
Jerry Burns, 94; Colorful character who took over as the Minnesota Vikings' head coach in a time of turmoil and led the team to three playoff berths in six seasons.
John Chaney, 89; One of the nation's leading basketball coaches and a commanding figure during a Hall of Fame career at Temple.
Phil Coyne, 102; Spent more than 80 years ushering Pittsburgh Pirates fans to their seats.
Del Crandall, 91; Star catcher who played on two Milwaukee Braves teams that reached the World Series in the 1950s before managing the Milwaukee Brewers and Seattle Mariners.
Irv Cross, 81; Former NFL defensive back who became the first Black man to work full-time as a sports analyst on national television.
Curley Culp, 75; Hall of Fame defensive lineman who helped the Kansas City Chiefs win their first Super Bowl during a 14-year NFL career.
Sam "Bam" Cunningham, 71; All-American fullback at Southern California whose performance against Alabama was credited with helping to integrate football in the South and who went on to a record-setting career with the New England Patriots.
Terry Donahue, 77; The winningest coach in Pac-12 Conference and UCLA football history who later served as general manager of the NFL's San Francisco 49ers.
Dianne Durham, 52; The first Black woman to win a USA Gymnastics national championship.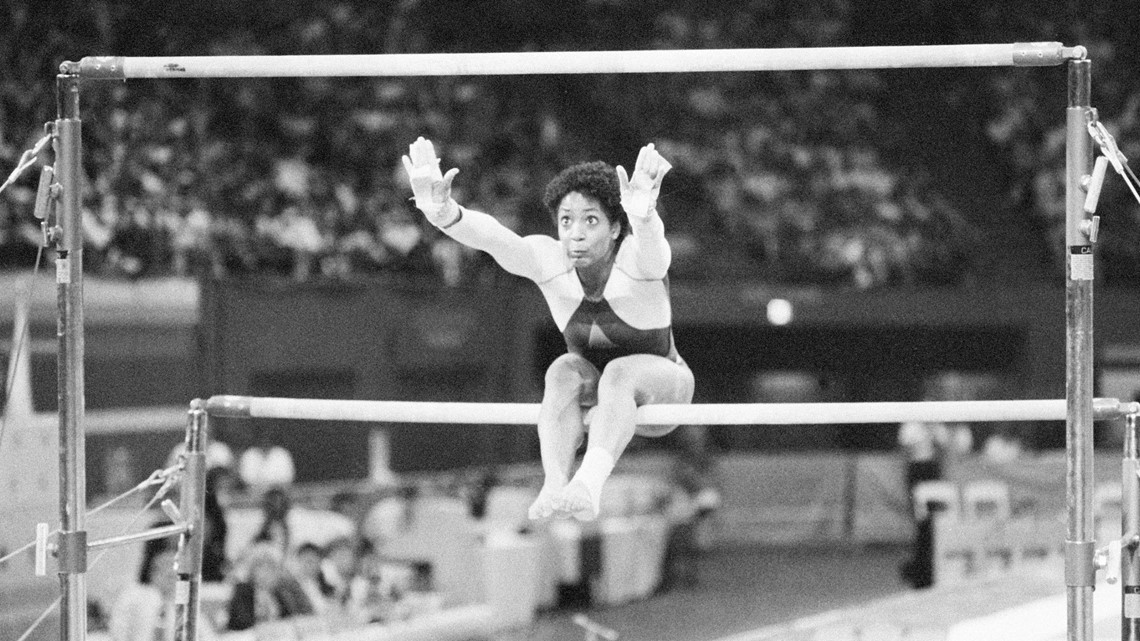 Danny Earnhardt Sr., 66; Younger brother of late NASCAR champion Dale Earnhardt. JR Motorsports said he worked in the team's suspension room building cars that won 58 races and three NASCAR Xfinity Series titles.
Martha Earnhardt, 91; Matriarch of one of NASCAR's best-known families.
Mark Eaton, 64; 7-foot-4 shot-blocking king who twice was the NBA's defensive player of the year during a career spent entirely with the Utah Jazz.
Lee Elder, 87; Broke down racial barriers as the first Black golfer to play in the Masters and he paved the way for Tiger Woods and others to follow.
Lee Evans, 74; Record-setting sprinter who wore a black beret in a sign of protest at the 1968 Olympics then went onto a life of humanitarian work in support of social justice.
Jim Fassel, 71; Former New York Giants head coach whose bold guarantee of a playoff bid late in the 2000 season seemingly catapulted the team to the Super Bowl.
Bob Ferry, 84; Two-time NBA executive of the year who was general manager for the Washington Bullets when they won their only championship in 1978.
Kathy Flores, 66; Legendary rugby player, coach and leader of the women's sport in the U.S. who touched every generation of players and coaches for more than 40 years.
Ray Fosse, 74; Strong-armed catcher whose career was upended by a separated left shoulder after he was bowled over by Pete Rose at the 1970 All-Star Game.
Bob Fulton, 73; One of the most celebrated players in Australian rugby league and a former captain, coach and selector of the Kangaroos.
Alex Gibbs, 80; Innovative offensive line coach whose zone-blocking scheme helped lead the Denver Broncos to back-to-back Super Bowl triumphs in the 1990s.
Rod Gilbert, 80; Hall of Fame right wing who starred for the New York Rangers and helped Canada win the 1972 Summit Series.
Bill Glass, 86; Four-time Pro Bowl defensive end with Cleveland and member of the Browns' 1964 NFL championship team.
Pedro Gomez, 58: Baseball reporter for 35 years had been with ESPN since 2003.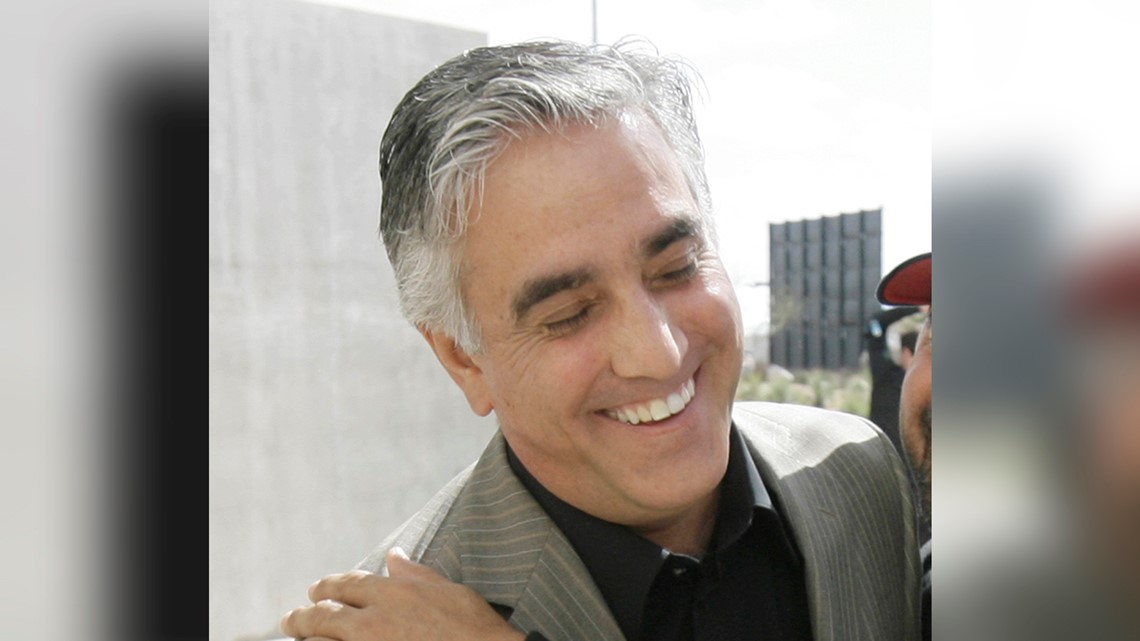 Jim "Mudcat" Grant, 85; First Black 20-game winner in the American League and a key part of Minnesota's first World Series team in 1965.
Walter Gretzky, 82; Father of hockey great Wayne Gretzky.
Jane Brown Grimes, 80; Member of the International Tennis Hall of Fame for contributions to the sport as an executive who held roles at the U.S. Tennis Association, the precursor to the WTA Tour and the Hall itself.
"Marvelous" Marvin Hagler, 66; One of the great middleweights in boxing history went 62-3-2 with 52 knockouts in 14-year career.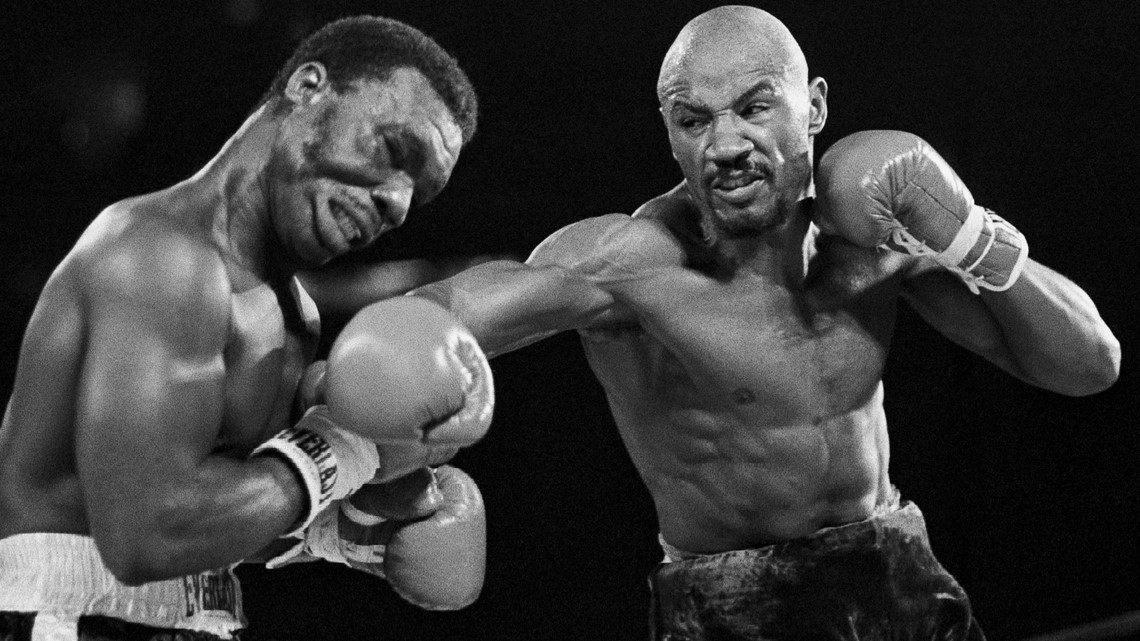 Parys Haralson, 37; Former linebacker for the San Francisco 49ers and New Orleans Saints.
Darlene Hard, 85; Aggressive serve-and-volley player who won three major singles titles and 18 major doubles titles in a Hall of Fame tennis career.
Dick Hoyt, 80; Inspired thousands of runners, fathers and disabled athletes by pushing his son, Rick, in a wheelchair in dozens of Boston Marathons and hundreds of other races.
Sam Huff, 87; Hard-hitting Hall of Fame linebacker who helped the New York Giants reach six NFL title games from the mid-1950s to the early 1960s and later became a popular player and announcer in Washington.
Claude Humphrey, 77; Pro Football Hall of Famer was one of the NFL's most fearsome pass rushers during the 1970s with the Atlanta Falcons but long overlooked on mostly losing teams.
Tunch Ilkin, 63; Former Pittsburgh Steelers offensive lineman and broadcaster.
Shirley Fry Irvin, 94; Tennis Hall of Famer who won three consecutive major titles in the 1950s to complete a career Grand Slam.
Harry Jacobs, 84; Former Bills linebacker who was a key member of Buffalo's 1964 and '65 AFL champion teams.
Greg Knapp, 58; Longtime NFL assistant was last with the New York Jets.
Pete Lammons, 77; Tight end on the New York Jets' Super Bowl-winning team in 1969.
Jo Lasorda, 91; Widow of Los Angeles Dodgers manager Tommy Lasorda.
Tommy Lasorda, 93; Fiery Hall of Fame manager who guided the Los Angeles Dodgers to two World Series titles and later became an ambassador for the sport he loved during his 71 years with the franchise.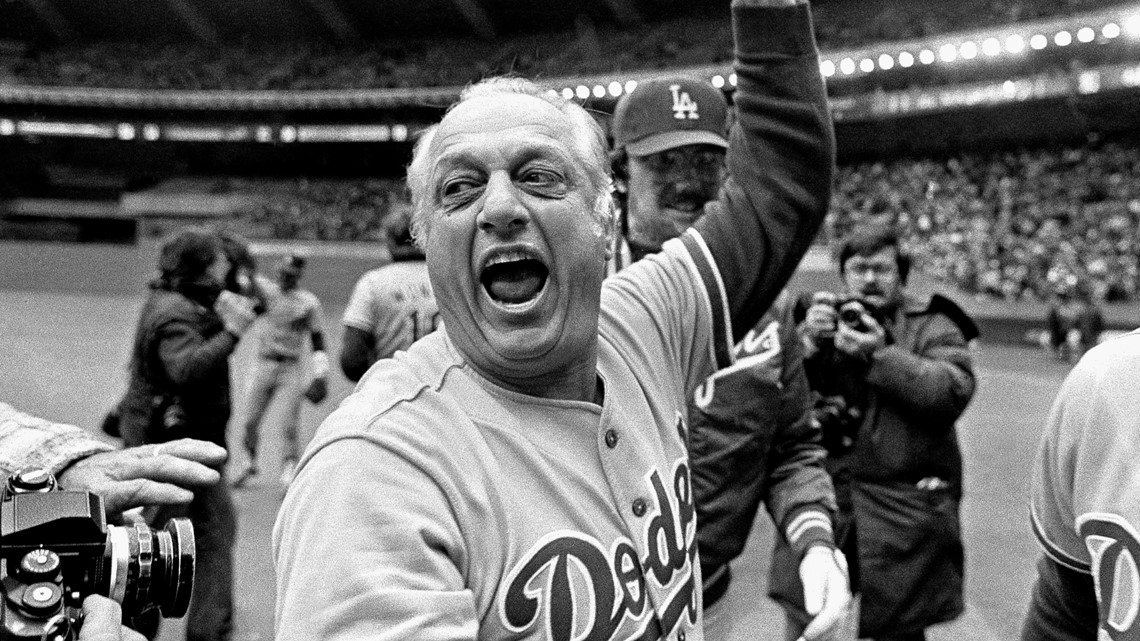 Julio Lugo, 45; Played for seven teams in a 12-year major league career and was the shortstop for Boston's 2007 World Series championship team.
Grant Jackson, 78; Winning pitcher in Game 7 of the 1979 World Series for the "We Are Family" Pittsburgh Pirates and a reliable left-hander for 18 seasons in the majors.
Doug Jones, 64; Five-time All-Star reliever who had his best success closing for the Cleveland Indians.
Sam Jones, 99; Basketball Hall of Famer and the Boston Celtics' "Mr. Clutch" whose sharp shooting fueled the league's longest dynasty and earned him 10 NBA titles — second only to teammate Bill Russell.
Lew Krausse, 72; Pitched 12 years in the major leagues and started the first game in Milwaukee Brewers history.
Charlie Krueger, 84; Star defensive tackle who spent his 16-year NFL career with the San Francisco 49ers.
Bobby "Slick" Leonard, 88; Former NBA player and Hall of Fame coach went 573-534 and won three ABA championships in 14 seasons as a coach, the last 12 with the Pacers.
Floyd Little, 78; Pro Football Hall of Famer who starred at Syracuse and for the Denver Broncos. Credited with helping keep the Broncos in Denver.
Dicky Maegle, 86; Rice running back tackled in the 1954 Cotton Bowl by an Alabama player who came off the bench in one of the most legendary plays in college football history.
Robert Marchand, 109; Diminutive Frenchman who once was told he would never excel in cycling only to set world records as a centenarian.
John Madden, 85; Hall of Fame coach turned broadcaster whose exuberant calls combined with simple explanations provided a weekly soundtrack to NFL games for three decades and whose name graces one of the most popular video game franchises in history.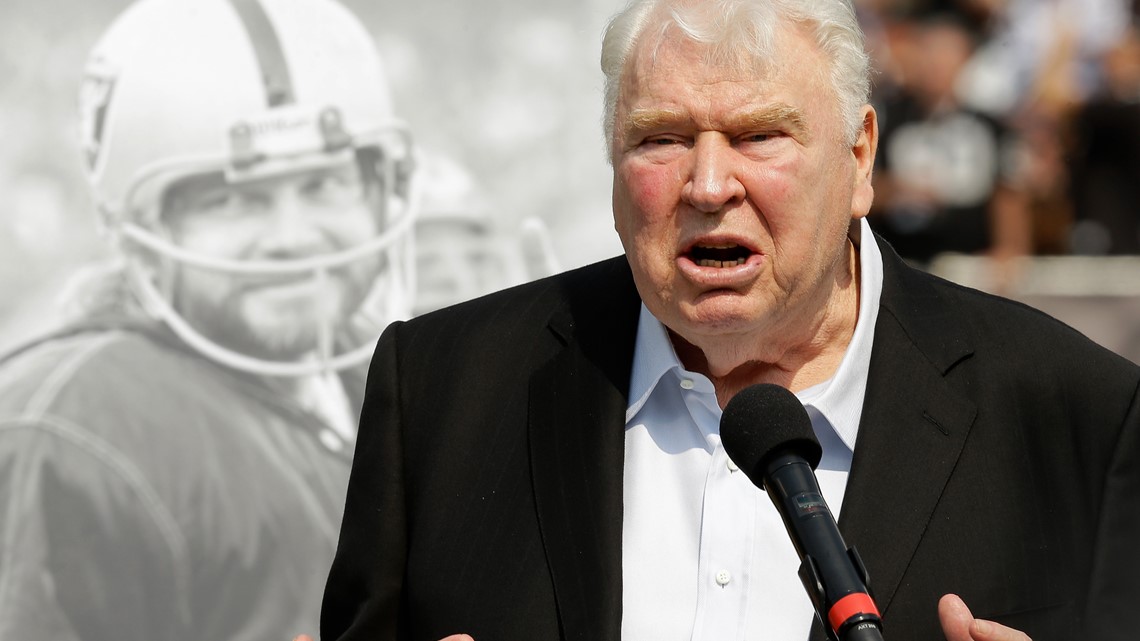 Paul Mariner, 68; Former England striker who played at the World Cup in 1982 and later coached in MLS.
Mike Marshall, 78; Became the first reliever to win the Cy Young Award when he set a major league record by pitching 106 games in a season for the Los Angeles Dodgers.
Keith McCants, 53; Fourth overall pick in the first round of the 1990 NFL draft by the Tampa Bay Buccaneers also played for the Oilers and Cardinals.
Eric McClure, 42; Former NASCAR driver.
Medina Spirit, 3; Colt whose Kentucky Derby victory in May 2021 came under scrutiny because of a positive drug test collapsed and died after a workout in Southern California in December.
Ray Miller, 76; Former Minnesota Twins and Baltimore Orioles manager who spent 42 years in professional baseball and served as the pitching coach for three Cy Young award winners.
Greg "Da Bull" Noll, 84; Became a surfing legend by combining a gregarious, outsized personality with the courage and skill to ride bigger, more powerful waves than anyone had ever attempted.
John Edward "Budge" Patty, 97; Former No. 1-ranked tennis player who won back-to-back major titles at the French Championships and Wimbledon in 1950.
Mark Pavelich, 63; Speedy center from the Iron Range who played on the "Miracle on Ice" Olympic hockey team.
Antron Pippen, 33; Son of Basketball Hall of Famer Scottie Pippen.
Tamara Press, 83; Three-time Olympic champion from the Soviet Union who withdrew from international competition amid speculation and jibes about her gender.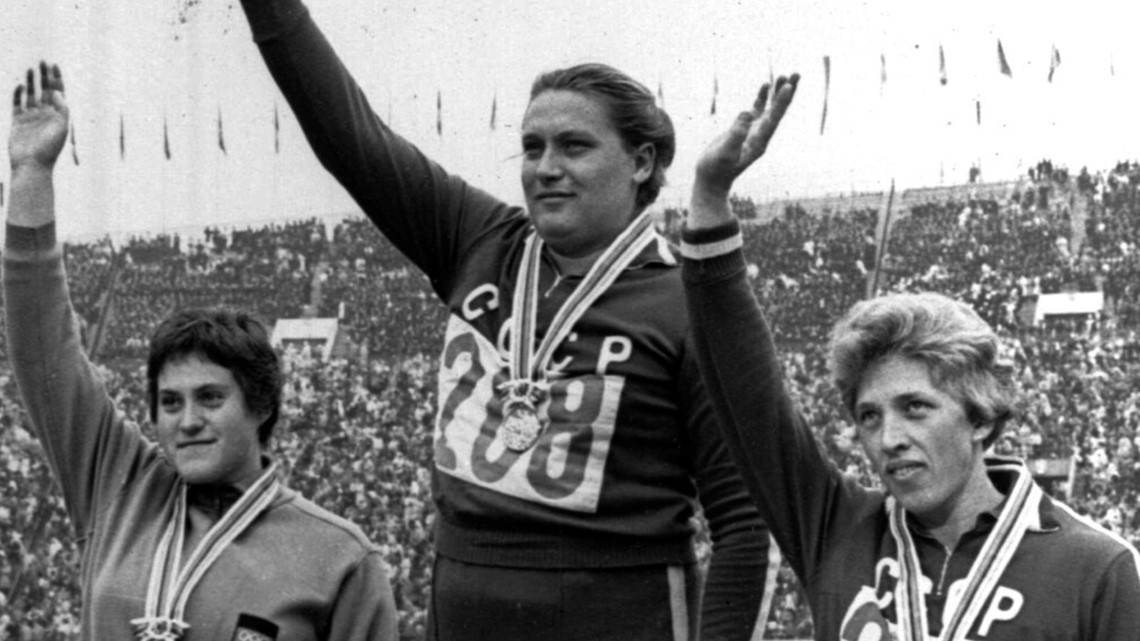 Floyd Reese, 73; General manager who assembled the roster for the Tennessee Titans' lone Super Bowl appearance.
Jerry Remy, 68; Boston Red Sox second baseman who went on to become a local icon as a television broadcaster.
Carlos Reutemann, 79; Argentinian driver who won 12 Formula 1 races.
Vi Ripken, 82; Matriarch of the famed Orioles family that includes Hall of Fame son Cal Ripken Jr.
Eddie Robinson, 100; Was the the oldest living former major league player before his death. His more than six decades in professional baseball included being general manager for two teams.
Jacques Rogge, 79; Oversaw an era of political and financial stability in the Olympic movement after its worst ethics scandal and pursued a hard line against doping during his 12 years as IOC president.
John Rotz, 86; Hall of Fame jockey who won the Preakness and Belmont Stakes during his career.
Paul Salata, 94; Created the Mr. Irrelevant Award that honors the last selection of the NFL draft.
Howard Schnellenberger, 87; Credited with reviving the University of Miami football, leading it to the first of its five national championships. Founded the program at Florida Atlantic.
Marty Schottenheimer, 77; Longtime NFL head coach who racked up 200 wins with the Browns, Chiefs, Chargers and Washington.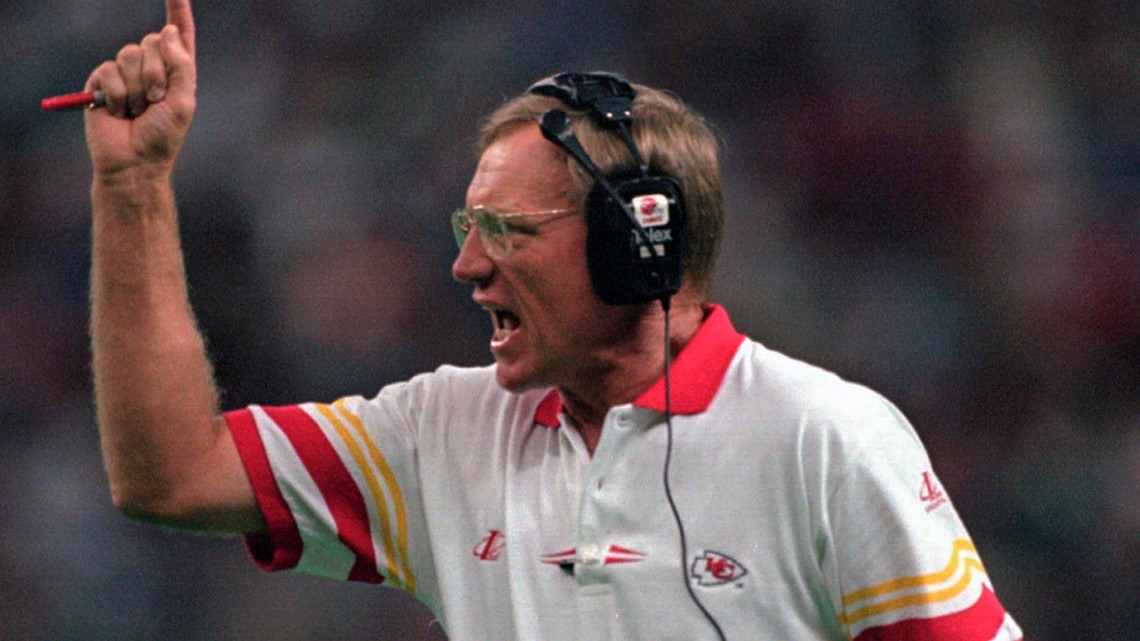 Yuriy Sedykh, 66; Two-time Olympic champion in the hammer throw whose world record from 1986 still stands.
Steve Smith, 57; Former Raiders fullback was the lead blocker during his nine-year NFL career for stars like Marcus Allen and Bo Jackson.
Leon Spinks, 67; Former boxing champion won gold at the 1976 Montreal Olympics then prominence when he beat Muhammed Ali for the heavyweight title in 1978.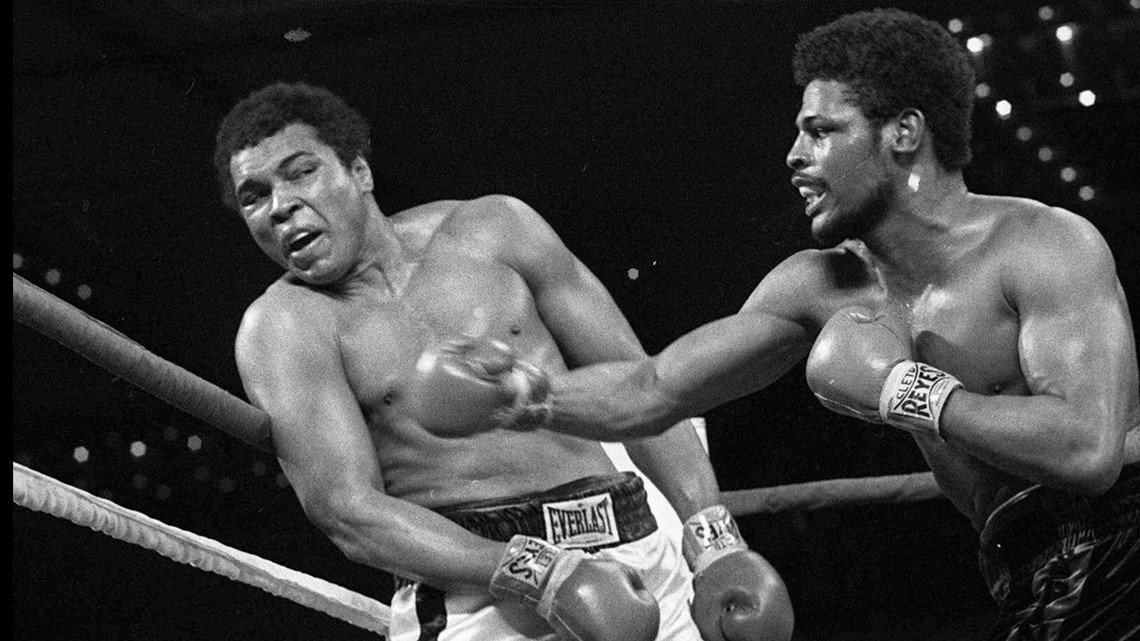 Rennie Stennett, 72; Part of the first all-Black and Latino starting lineup in major league history with the Pittsburgh Pirates and the only player in the modern era to go 7 for 7 in a nine-inning game.
Don Sutton, 75; Hall of Fame pitcher who was a stalwart of the Los Angeles Dodgers' rotation spanning an era from Sandy Koufax to Fernando Valenzuela.
Demaryius Thomas, 33; Earned five straight Pro Bowls and a Super Bowl ring during a prolific receiving career spent mostly with the Denver Broncos.
Ted Thompson, 68: Thirteen-year run as Green Bay Packers general manager included their 2010 Super Bowl championship season.
Nort Thornton, 87; Coached the California men's swimming team to NCAA titles in 1979 and '80 during a 33-year career that produced such Olympic champions as Matt Biondi and Anthony Ervin.
Tony Trabert, 90; Five-time Grand Slam singles champion and former No. 1 player who went on to successful careers as a Davis Cup captain, broadcaster and executive.
Al Unser, 82; One of only four drivers to win the Indianapolis 500 a record four times.
Bobby Unser, 87; Three-time Indianapolis 500 winner. Oldest brother of Al Unser.
Bobby Unser Jr. 65; Although he didn't achieve the same accolades as his father, Bobby Jr. found his calling as a stunt-car driver and coordinator for television and movies, KOAT reported.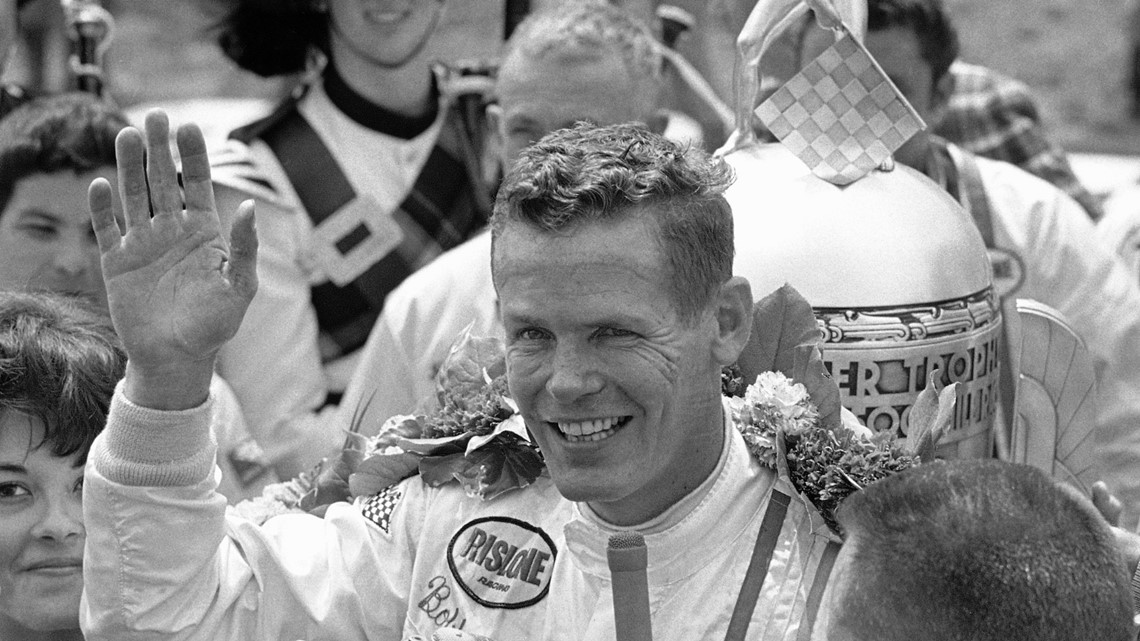 Joe Walton, 85; Former New York Jets coach who built Robert Morris University's football program from the ground up.
Paul Westphal, 70; NBA Hall of Famer helped Celtics to 1974 title and Suns to first Finals appearance. Also coached Suns to 1993 NBA Finals.
Sir Frank Williams, 79; Founder and former team principal of Williams Racing in Formula One.
Stan Williams, 84; Fearsome All-Star pitcher who helped the Los Angeles Dodgers win the 1959 World Series.