HOUSTON--Nathaniel Britt is about as happy as a Final Four dad can be.
"To me, we've already won," said Britt. "I think they're doing an outstanding job and I'm very proud of them."
Britt is proud of his son Nate Britt who sports the number zero for the UNC Tarheels, and Kris Jenkins, the young man he calls his second son who wears number two for Villanova.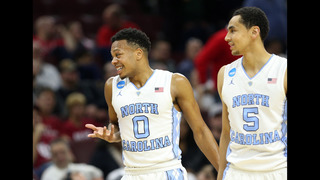 The Britts took Jenkins in when he was just a small boy and became his legal guardians.
"We used to have Saturday and Sunday workouts at 5:30 in the morning. And I used to tell them you have to understand that you have to make sacrifices for something you really want."
Turns out both boys wanted to play basketball.
"You could tell that the fire was in them and they were competing and wanted to win."
And now, if both respective teams win on Saturday, the young men could face up against one another in the final.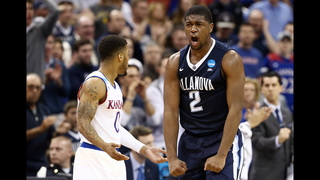 "It's something special for our family," said Jenkins. "But we both have to stay focused and get the win on Saturday."
And if that happens, Mr. Britt has it all figured out.
"I'm going to root for the best guy, whoever wins," said Britt. "And then I'm going to support the guy who has his head down at the end."
For News Tips: news@wfmy.com or 336-379-9316
Pictures and Videos: myphotos@wfmy.com