LONDON, UNITED KINGDOM (WFMY) - A 6 hour and 35-minute battle for Greensboro native John Isner ended in defeat Friday at Wimbledon.
Isner, 33, was in his first trip to the semifinals, falling to Kevin Anderson. Anderson won 7-6, 6-7, 6-7, 6-4, 26-24.
The fifth set alone lasted nearly 3 hours as the semifinal became a test of endurance more than skill. Anderson finally earned the must-have, go-ahead service break with the help of a point in which the right-hander tumbled to his backside, scrambled back to his feet and hit a shot lefty.
Only one match at the All England Club has been longer: Isner's record-setting 2010 first-round victory over Nicolas Mahut, which went more than 11 hours over three days and finished 70-68 in the fifth.
PHOTOS | John Isner's Career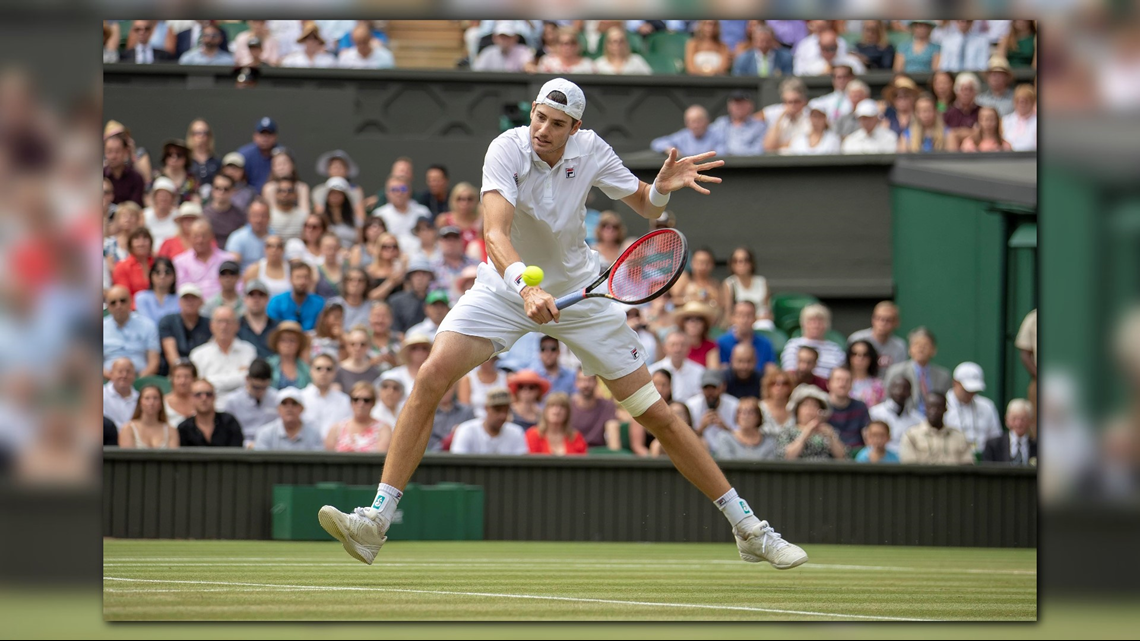 Anderson, a 32-year-old from South Africa, eliminated eight-time Wimbledon champion Roger Federer in a 13-11 fifth set in the quarterfinals Wednesday.
Now the No. 8 seed Anderson will face Rafael Nadal or Novak Djokovic in Sunday's final. Nadal and Djokovic had to wait most of Friday to get on court for the second semifinal.
Isner graduated from Page High School.
Follow WFMY News 2 on Facebook and Twitter
► Make it easy to keep up to date with more stories like this. Download the WFMY News 2 App: Apple Users, Android Users