GREENSBORO, N.C. — Stay weather aware and watch for rising water or flooded roads the next few days. One to two months worth of rain could fall over our area, as the weather pattern gets "stuck" for several days. The WFMY News 2 Weather Team is tracking it.
Why so much rain? Well, low pressure will be sitting and spinning to our west for several days.. This will be pulling moisture from the Atlantic Ocean and throwing it back over the Carolinas. The mountains and high elevation of our state can squeeze out even more moisture, making things worse.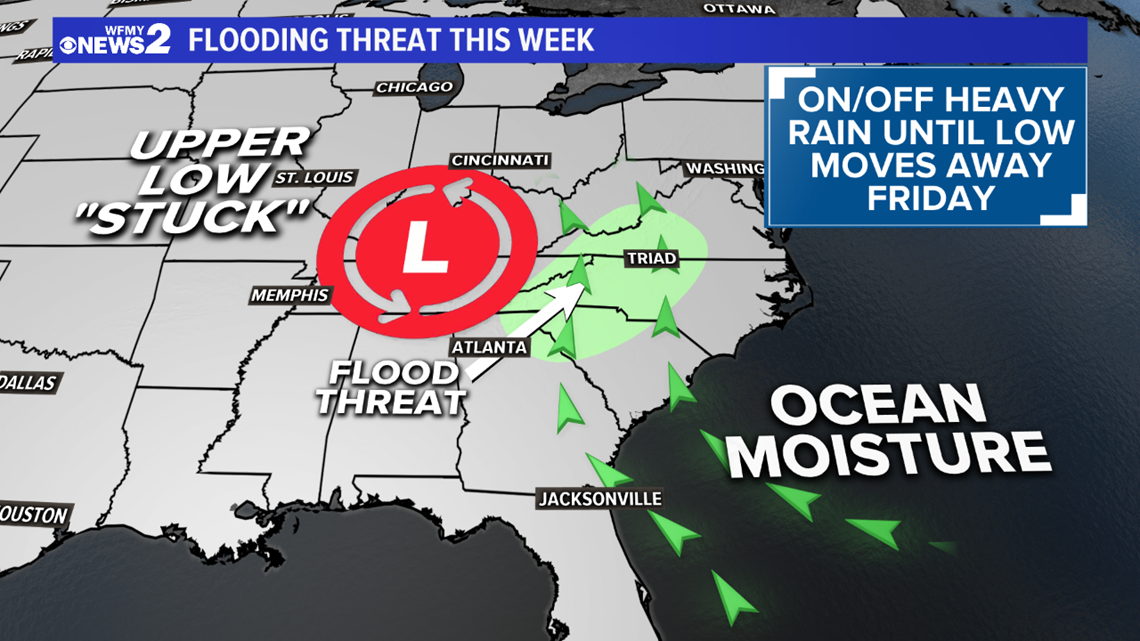 "Flooding is going to be an issue," says WFMY News 2 Chief Meteorologist Tim Buckley. "We'll see anywhere between 4 to 6 inches of rain by the end of Thursday."
A Flash Flood Watch is in effect across the area through 8pm Thursday. This means that creeks and streams could rise quickly, sometimes without much warning. Urban areas with poor drainage are also at risk. Remember to never drive through any flooded roadways.
Plan on "on & off" rain to continue through Thursday, which could come down heavy at times. The National Weather Service says we have a significant threat for flash flooding, especially in the Foothills Wednesday.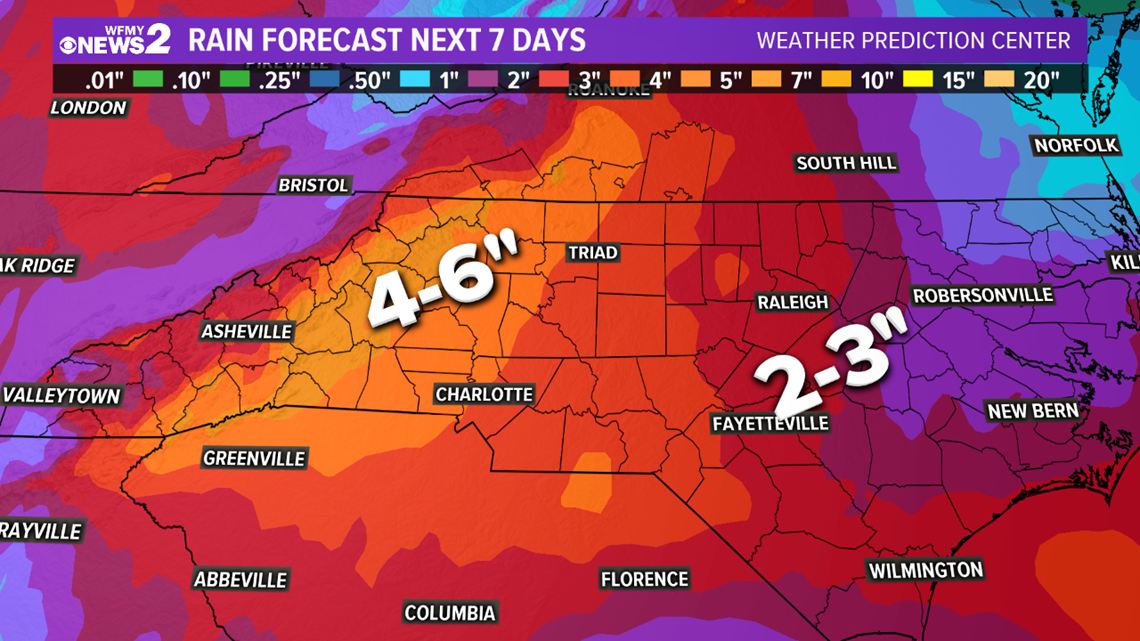 By Friday, the weather pattern will start to shift, allowing more breaks in the showers. The weekend actually looks mostly dry.