PENDER COUNTY, N.C. — Many areas along the NC-SC coastline were under tornado warnings Thursday morning because of strong winds from Hurricane Dorian.
Tornadoes popped up near Wilmington, North Myrtle Beach, and Emerald Isle.
Photos taken in Emerald Isle, NC show extensive damage from the possible tornado there.
PHOTOS: Tornado Damage in Emerald Isle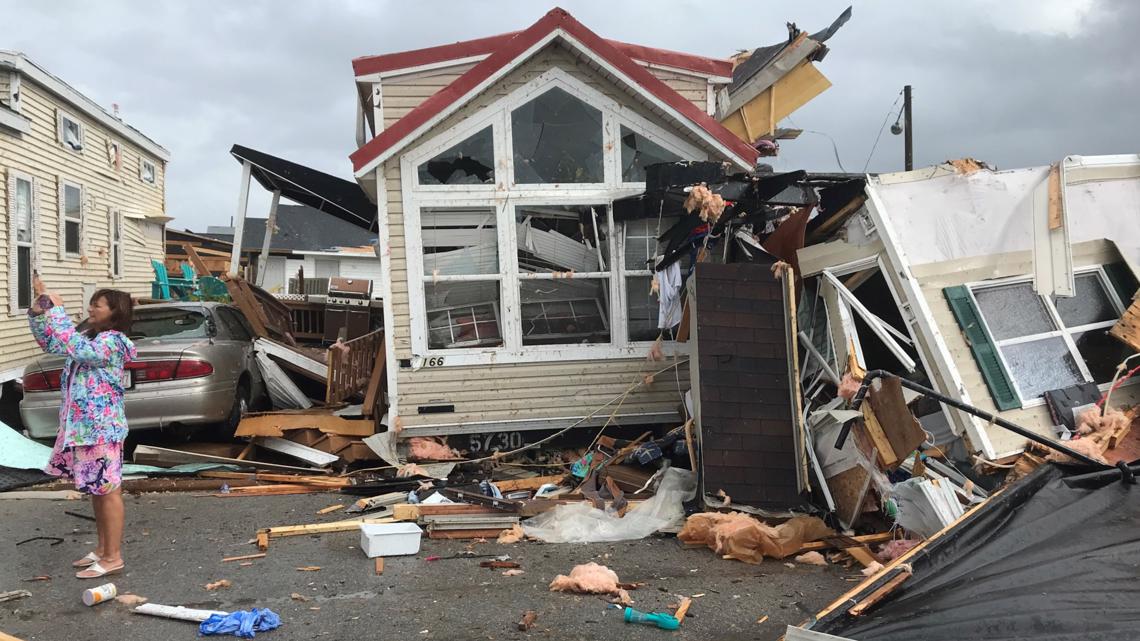 Firefighters in Pender County captured video of a tornado passing near their station along Highway 17 around 7 a.m.
RELATED: Tracking Dorian: Now a Cat 3, Latest Position, Gusts, Plus Triad Wind/Rain Forecast
Another tornado was spotted barreling through North Myrtle Beach, South Carolina around the same time.
We're working to get reports of any damage in these areas and will update this story.
RELATED: LIVE BLOG: Dorian Intensifies to a Cat 3 Storm, Entire Coast Under Hurricane Warning
Sign up for the WFMY 'Let's Get 2 It' Newsletter
Stay current, stay informed and stay safe with the WFMY mobile app.
Follow WFMY News 2 on Facebook and Twitter
► Make it easy to keep up to date with more stories like this. Download the WFMY News 2 App: Apple Users, Android Users