Hurricane Dorian just finished last week, but a new hurricane seems likely off the Southeast coast within the next day or so. The good news is that it looks likely to stay offshore of the Carolinas.
Humberto is moving northeast away from the Bahamas. It became a hurricane Sunday night. Here's the latest forecast track.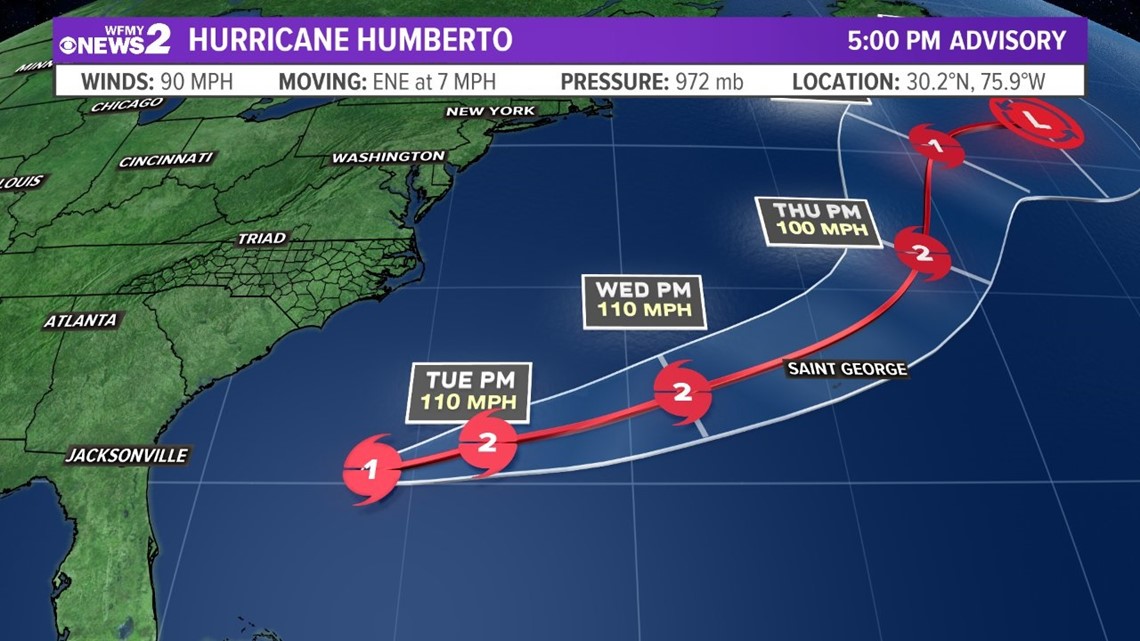 The National Hurricane Center expects the storm to track northeastward well off the coast of Florida. Within the next few days, it will likely become a Category 2 hurricane with winds in excess of 100 mph. It may come close to Bermuda Wednesday into Thursday.
The storm won't bring any threats to the Carolinas, aside from high surf and rip currents this week.
The WFMY News 2 Weather Team will keep you updated as necessary.