You may feel awful and sick or you may have no symptoms at all. How do you know when it's okay to go back to work or even grocery shopping?

The city of Winston-Salem posted three quick guidelines for returning to work after a positive test: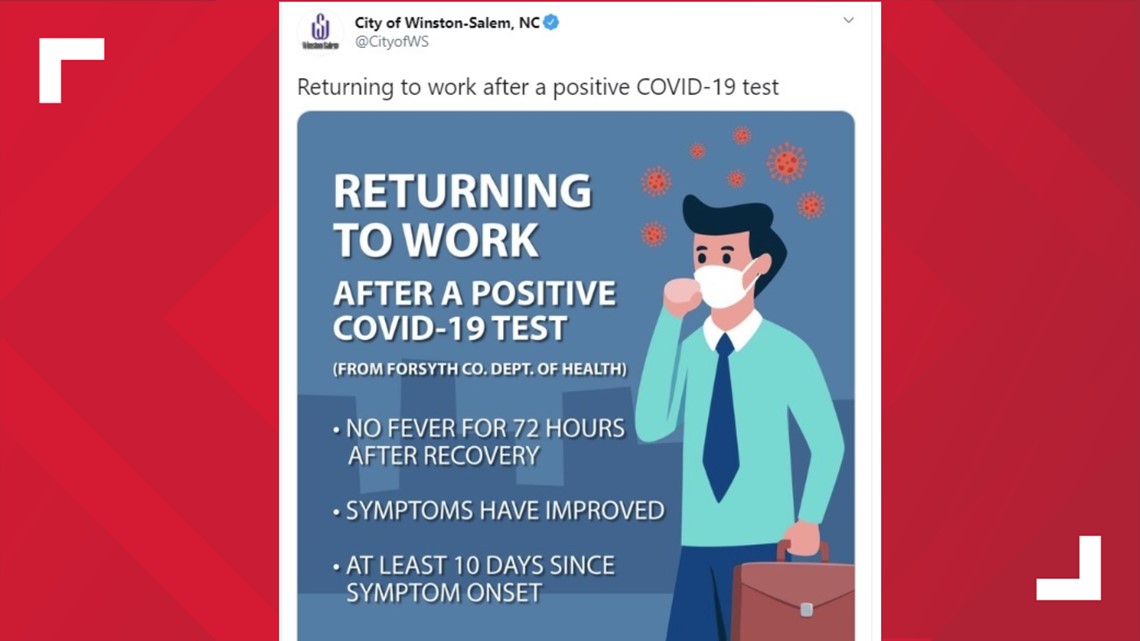 How long do you need to distance yourself from people in your house or going to the grocery store?
"If someone has coronavirus and tests positive, we're asking people to stay away from everybody from home and work for 14 days. That should include three days of really improving symptoms and no fever," Dr. Brue Swords of Cone Health explained.
What if you got tested and you're positive but you have no symptoms?
The Centers for Disease Control and Prevention guidelines say you can return to work or grocery shopping or whatever seven days after the test as long as there is no sickness of any kind.