GREENSBORO, N.C. — Chances are, you're paying to watch Netflix on your TV, phone, or laptop and so are people who don't live with you.
It's common for one Netflix account holder to share their password with their siblings, their parents, their best friend who lives out of state, and even their favorite Aunt that lives across the country.

"Netflix is going to be the first one charging for extra accounts like this. We saw they rolled out in Latin America last year and are charging for what they call an extra member sub-account. So this is where those tough conversations come in. Who is worth paying an extra, you know, a fourth of your subscription cost every month? Or maybe you just bill your mom for hopping on your Netflix," said Sarah Saril, Tech Deals & Streaming Reporter, Insider Netflix.
Some changes are expected here in the US at the end of March.

Right now, there are several Netflix price plans. With premium, six devices can be watching something different at the same time. But this is supposed to be six devices from one household.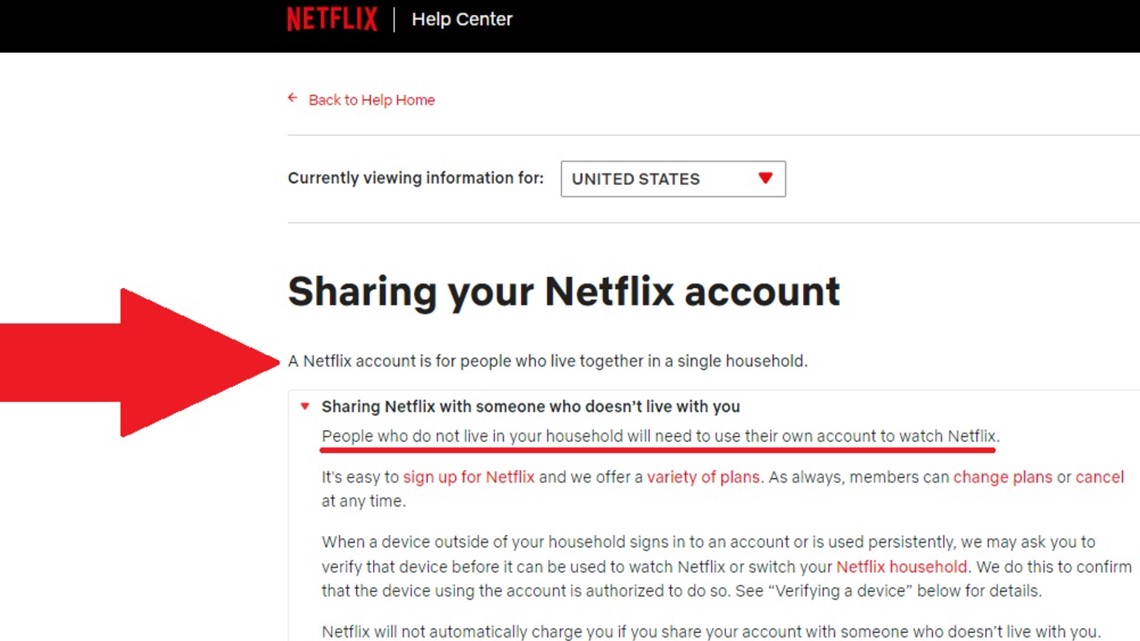 There's no word yet on how much the sub-account will be to add someone to your plan so you can share your password or WHEN this extra fee may start. Again, right now it is being tested overseas.

As of right now, Netflix makes it very clear, an account is for people who live together in a single household.

Got a college student who technically lives with you, but is away at school? Netflix says if you're away from the Netflix household for an extended period of time, you may be asked to verify the device.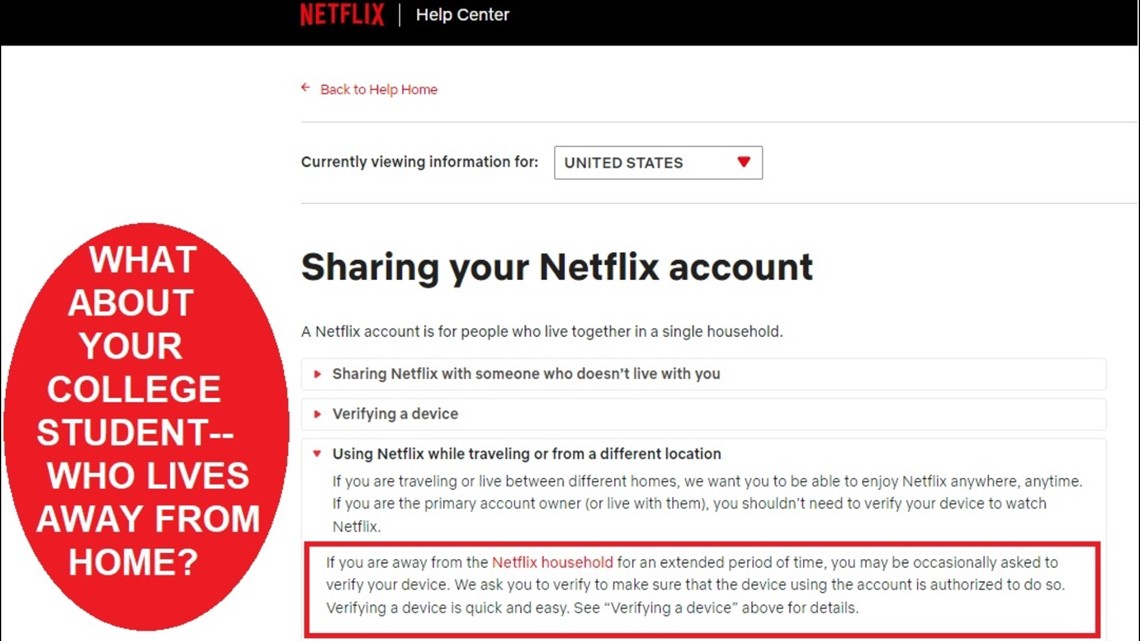 Verification includes sending a code by email or text to the primary account owner, which needs to be entered within 15 minutes.
Sharing passwords and getting service for free has been a thing since streaming was a thing. While this move from Netflix isn't popular with customers, it may be really popular with other companies.
"Netflix is really blazing a path for other streaming services here. So, I'm assuming we can probably expect other streaming services to take Netflix's results from this and maybe implement it on their own," said Saril.