GREENSBORO, N.C. — Got snow? Well, even if you don't right now, maybe you will sometime this season. We all know ice cream, but snow cream is a southern staple. Why? Who knows. I mean, we don't get snow all the time, so maybe it's our way of celebrating the white stuff, without having to get sick of shoveling it.
ChasingTheSeasons.com has a brief history of ice cream or snow cream.
Archeologists found distinct cups dating back to 2700 BC. The cups had a bigger area for fresh snow or crushed ice and then a small area to hold warm cooked fruit to mix in.

Here is the standard recipe for snow cream: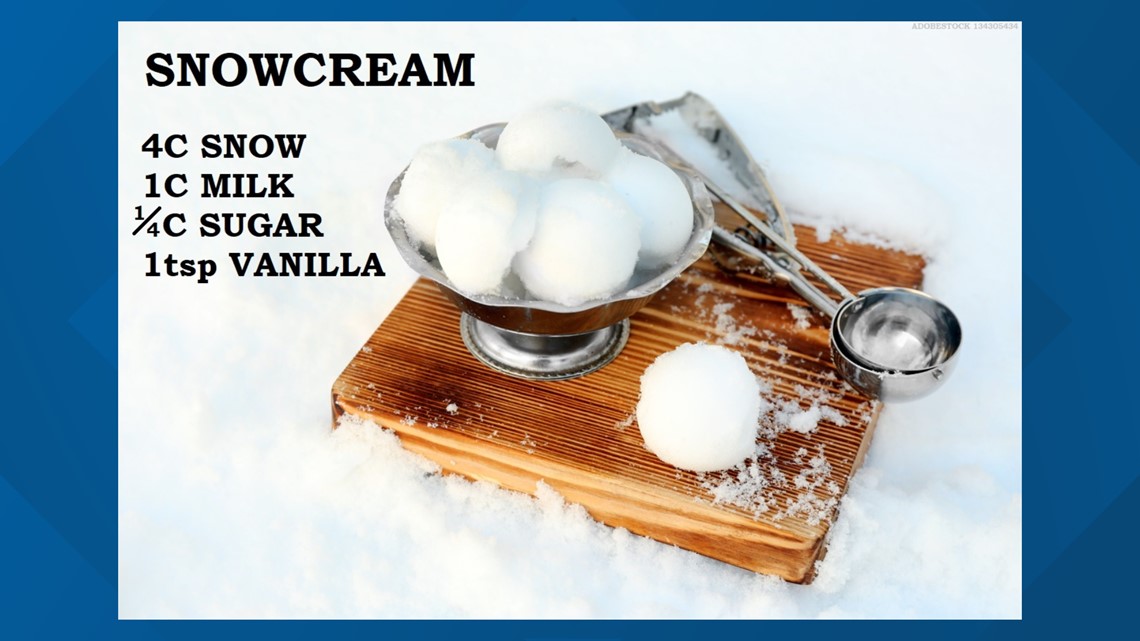 Here are a few twists to the standard recipe from ChasingTheSeasons.com:
Add coconut cream instead of milk.
Make maple snow cream. Just add maple syrup -- take out vanilla and sugar.
For sweet cream, add sweetened condensed milk instead of the milk.

Chill the utensils before starting. Put the whisk, mixing spoon, and bowl in the fridge or put them outside. It will keep the snow cream from melting.