Laura isn't a hurricane anymore, but it's still packing a punch as it moves across the Midsouth. It will move into Tennessee on Friday, and then toward us in North Carolina on Saturday. We're mostly looking out for gusty winds and possible strong thunderstorms.
In case you missed it, Laura is now a historic hurricane. Laura crashed ashore near Cameron, LA around 2 a.m. Eastern Time with 150 mph winds. This may be the strongest hurricane for this area in its history. Now, it continues to move inland. It weakened to a tropical storm Thursday afternoon.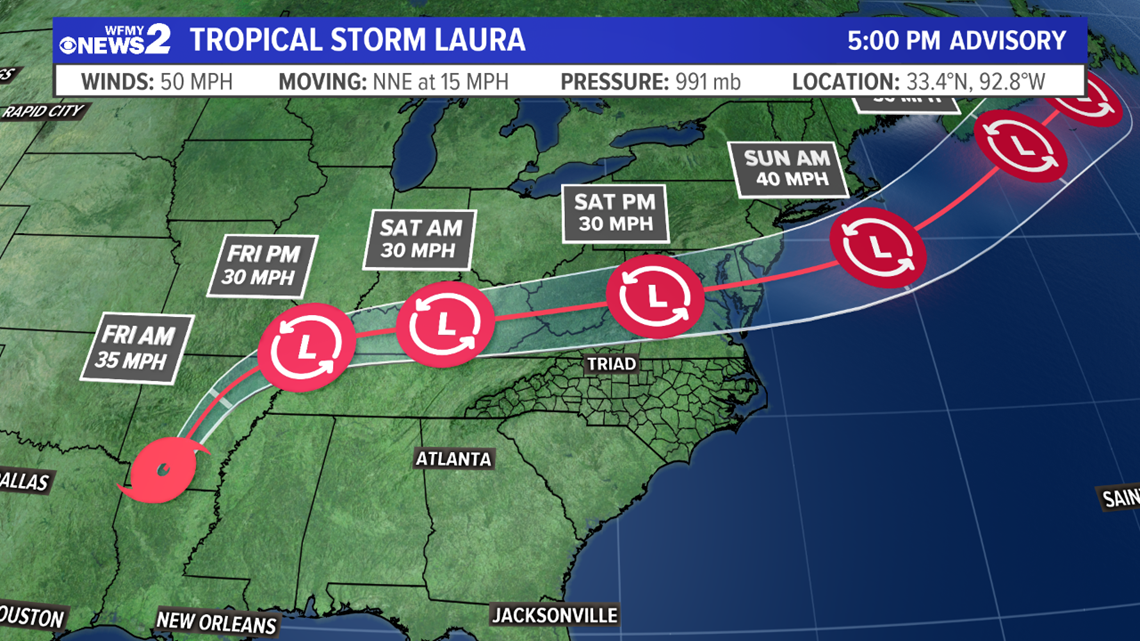 For us here in North Carolina, we'll want to pay attention to Laura's path on Saturday. It will be getting picked up by a cold front. This could bring us several hours of gusty winds in the 30-40 mph range, along with a line or two of strong to severe thunderstorms.
If the track of the storm is a little north of us, we can expect rain amounts of 0.5" to 1", with wind gusts around 30 mph. If the center tracks more overhead, we could see 1-2" of rain, with wind gusts of 40-50 mph. We'll keep you posted.
Stay connected to local, national and breaking news. Download the WFMY News 2 app.
►Text the word APP to 336-379-5775