A Severe Thunderstorm Watch is in effect for sections of the Piedmont to the North and West until 1 AM, which means a severe thunderstorm is possible.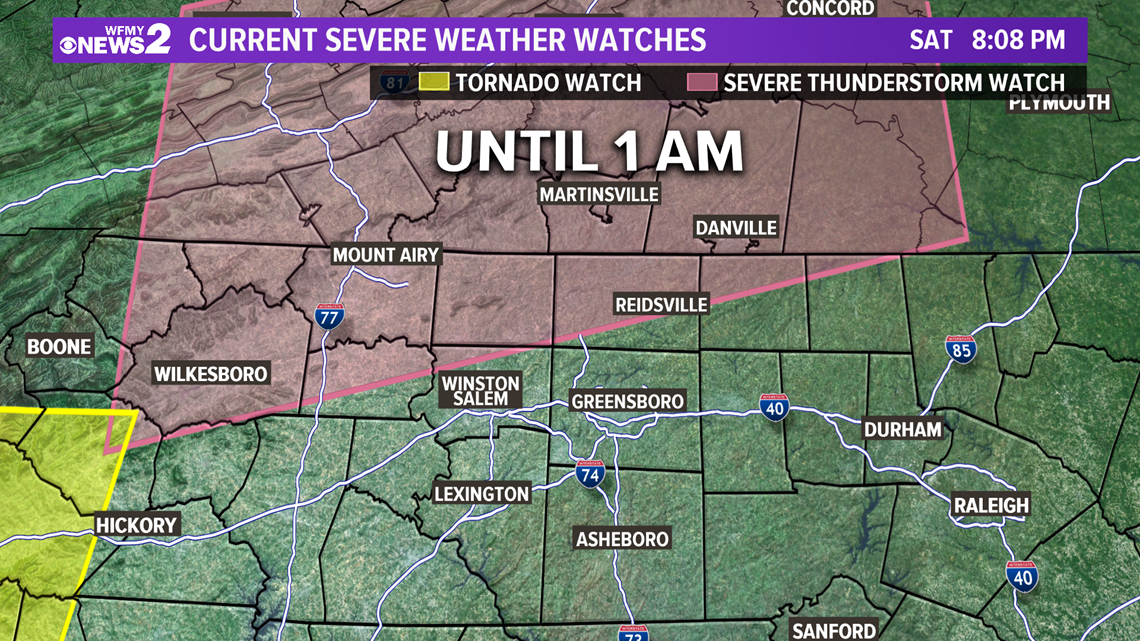 The system will weaken some as it approaches the Carolinas. Still, we should be prepared for a line of storms late evening. This is a look at the current severe weather outlook for our area. Our threat level ranks a 2 out of 5 for tonight.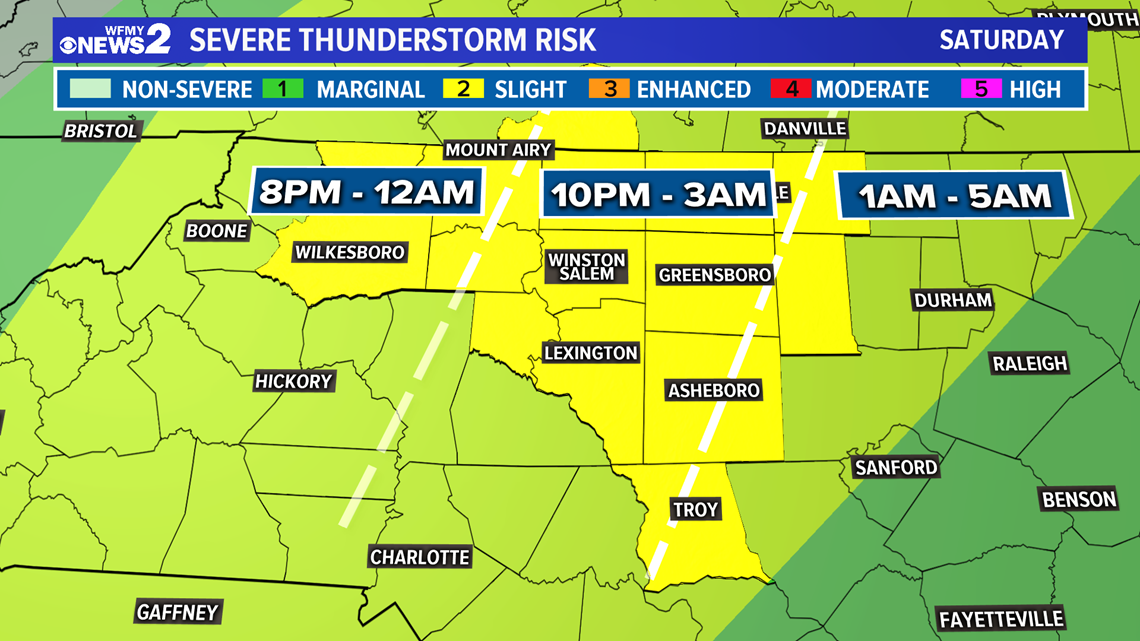 Timing
We've only seen a few passing showers through most of the day but, heading into tonight the main line of showers and storms will start to approach from the west. Right now, it looks like the most likely window of storms for the Piedmont will be from 9pm west to 4am east.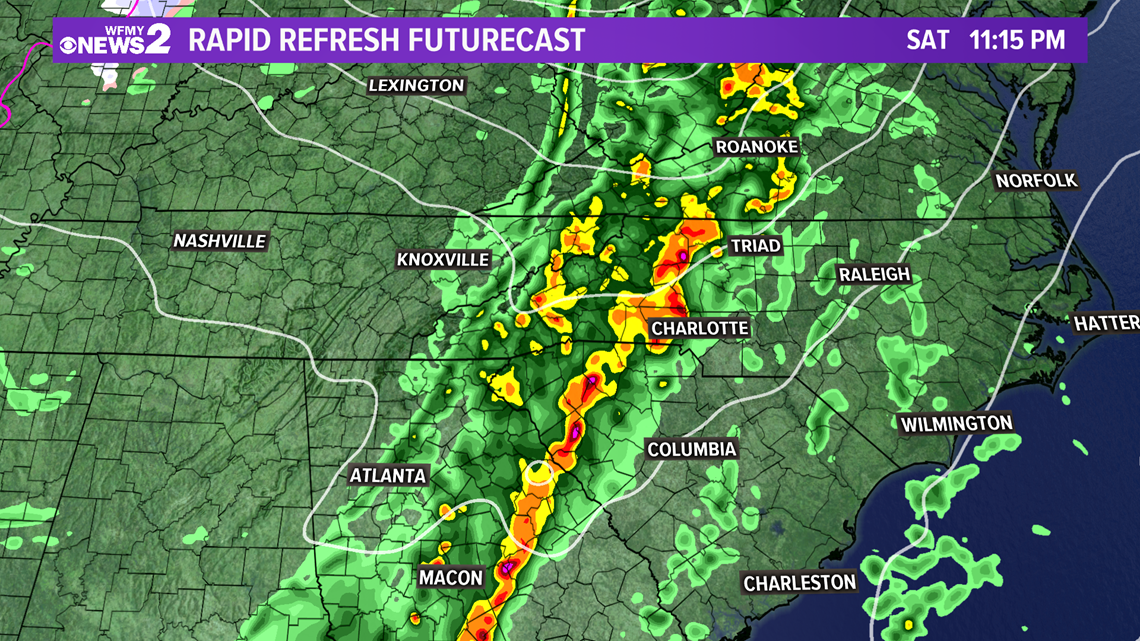 Impacts
If any storms manage to become severe, damaging straight-line wind gusts would be the main concern. However, a tornado can't be totally ruled out, although that threat looks pretty low at this point.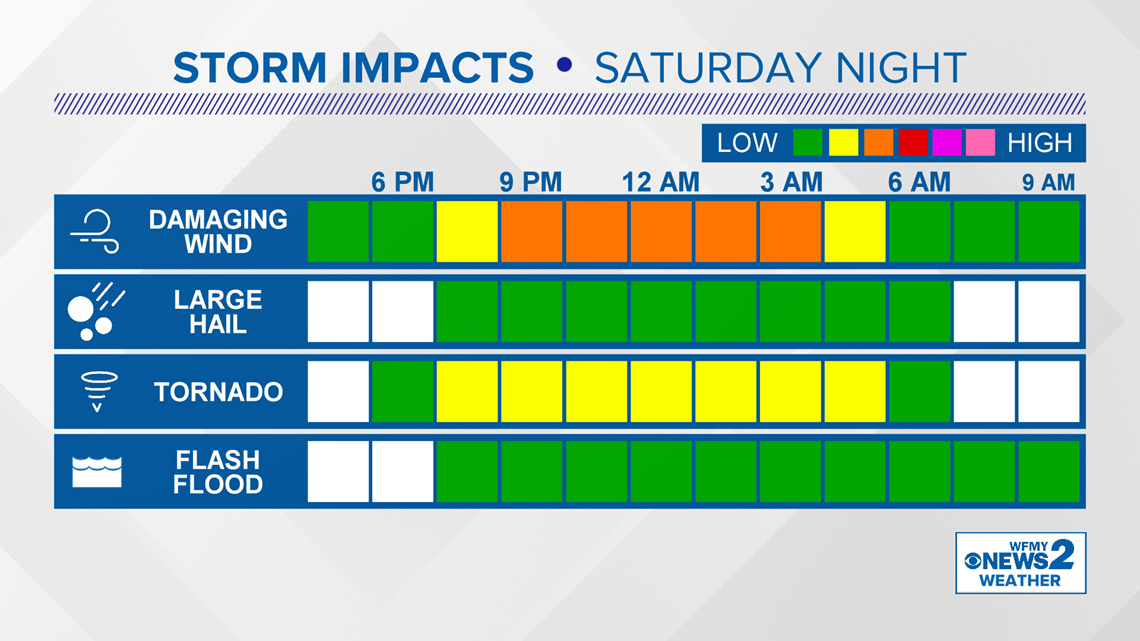 What Should You Do Now?
The best thing you can do this weekend is stay weather aware. Have a plan. Make sure to keep on checking back on the forecast throughout the day on Saturday, and be alert between 9pm and 4am.
Have your phone and/or weather radio close by when you're getting ready for bed so that you'll be alerted if any warnings are issued for your area. If any storms do become severe find the most inner room in your home and stay there until the storm passes.
Stay alert. Stay ready. Download the WFMY News 2 app for the latest updates on severe weather: