HIGH POINT, N.C. — Protesters have congregated into large groups in what is expected to be the largest George Floyd protests in the Triad yet.
9:35 p.m. - Artist Jenna Rice has finished the George Floyd mural after repainting it.
The mural in downtown Greensboro was defaced.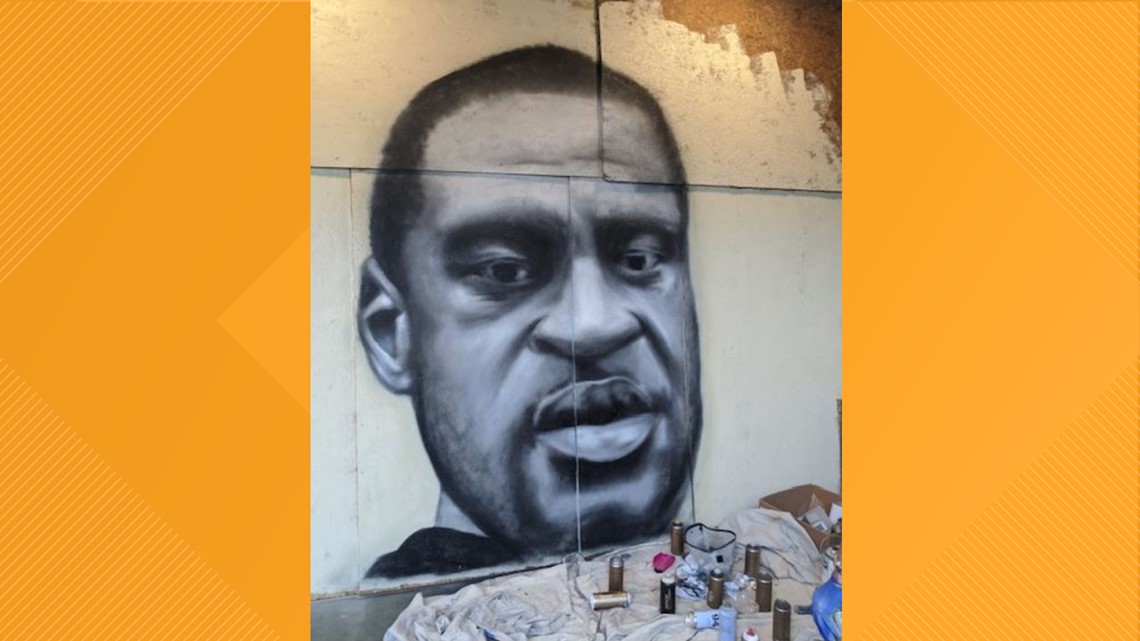 8:49 p.m. - I-40 has reopened following a protest on the interstate.
PHOTOS: Protesters shut down part of I-40 in Greensboro
7:30 p.m. - Protesters have shut down a section of I-40.
5:47 p.m. - I-40 is closed from Highway 73 to Wendover Avenue in both directions due to protests.
5:00 p.m. - A number of stores closed in Greensboro ahead of tonight's curfew.
4:30 p.m. - High Point police officers signed a banner condemning police brutality at a protest along with citizens.
The police department also spoke over a loudspeaker condemning police brutality.
4:15 p.m. - Greensboro artist repaints defaced George Floyd mural in downtown Greensboro.
PHOTOS: Greensboro Artist Repaints Defaced George Floyd Mural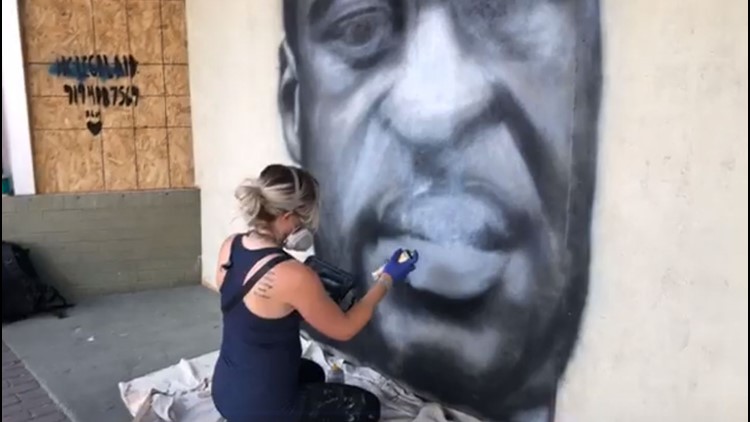 PHOTOS: George Floyd mural defaced in downtown Greensboro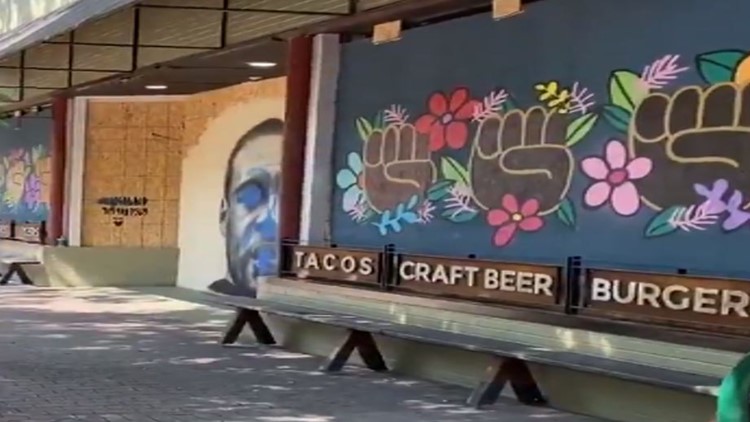 3:45 p.m. - Protesters enter Sam's Club peacefully to protest and also the Target on Bridford Parkway.
3:00 p.m. - High Point's police chief Kenneth Shultz joined protesters in their march through High Point.
WFMY News 2 unofficially estimates nearly 2,000 people showed up to join the march, with more joining along the way.
2:30 p.m. - A smaller group of about 40 protesters has gathered at the Costco on W. Wendover Ave. in Greensboro.
Police have closed down parts of W. Wendover Ave. to accommodate the protest.
2:00 p.m. - Protesters gathering in downtown Greensboro. It is unsure whether the organizers plan to march through the city.
This is a developing story and will be updated as more information becomes available.