GREENSBORO, N.C. — Near freezing temperatures combined with rain will make for an icy morning commute on Friday.
Make sure to watch the Good Morning Show Friday for the latest road conditions across the Piedmont.
WHAT'S THE WEATHER SETUP:
Cold air is locked in right now over the Piedmont, and rain is on the way. That is a common setup for us to get freezing rain during the winter months.
Late Thursday night into early Friday morning, rain will be moving northward from the Gulf of Mexico toward the Carolinas. This is relatively warm air coming our way. The problem is that temperatures at the ground will still be cold. This will create ice until temperatures rise above freezing again.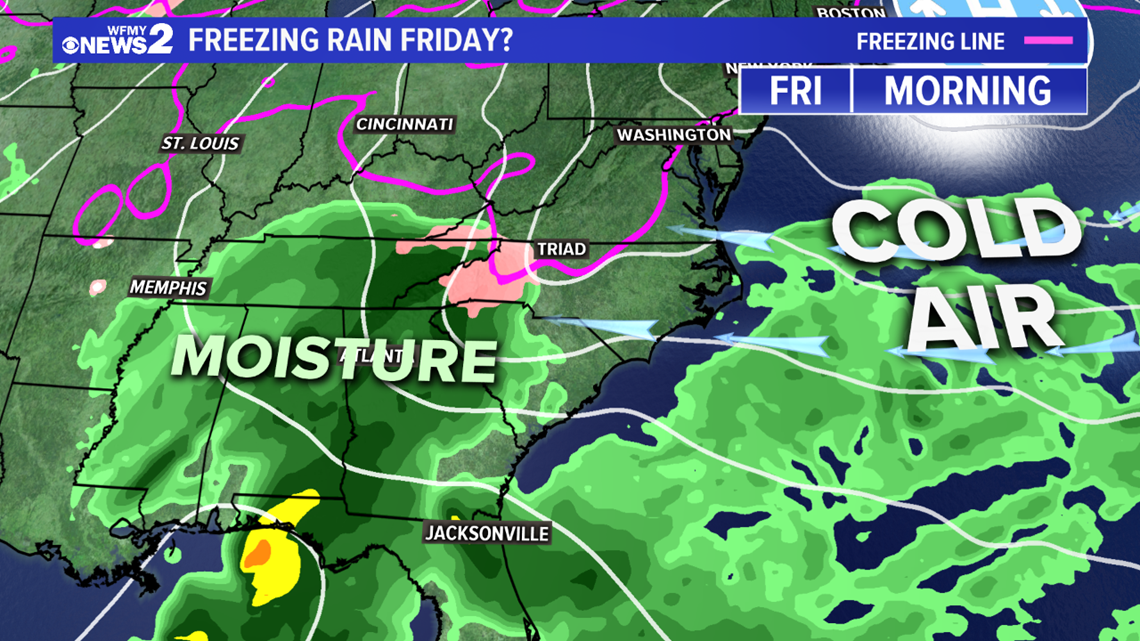 MAIN POINTS:
Brief period of freezing rain likely Friday AM
A changeover to all rain will happen midday Friday regardless
Areas north and west of Greensboro have best chance to see any ice
Up to 1/10" is possible in the Triad, up to 2/10" is possible in the Foothills
Power outages not expected, although a few are possible in the west
Slick spots likely on bridges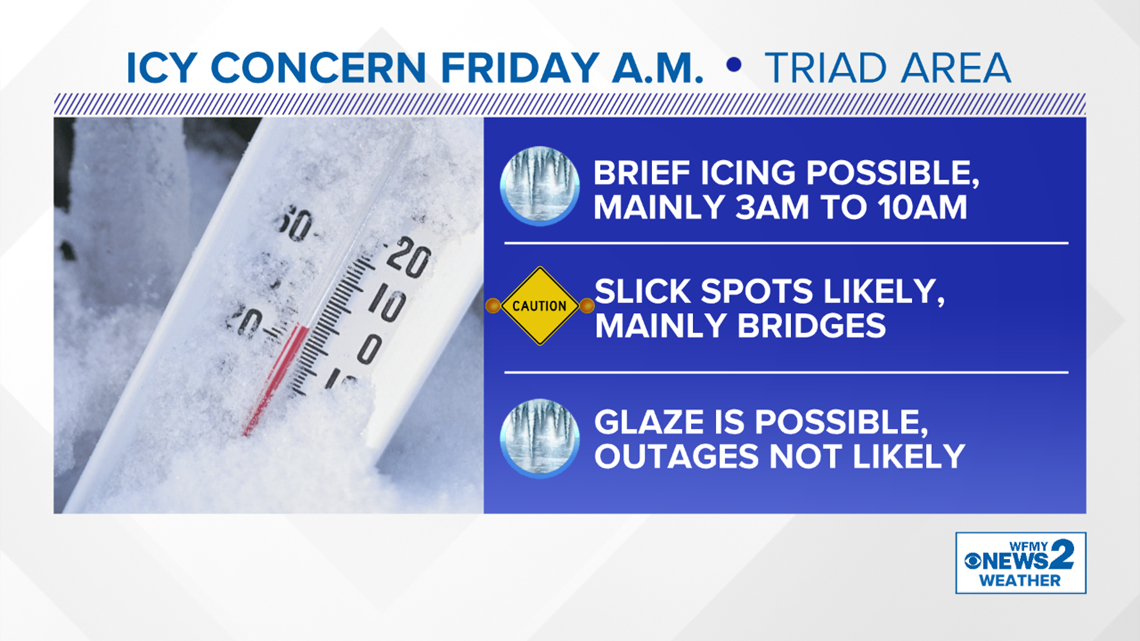 HOW MUCH:
Light glaze possible in the Triad, up to 1/10"
Up to 2/10" is possible in the Foothills and Mountains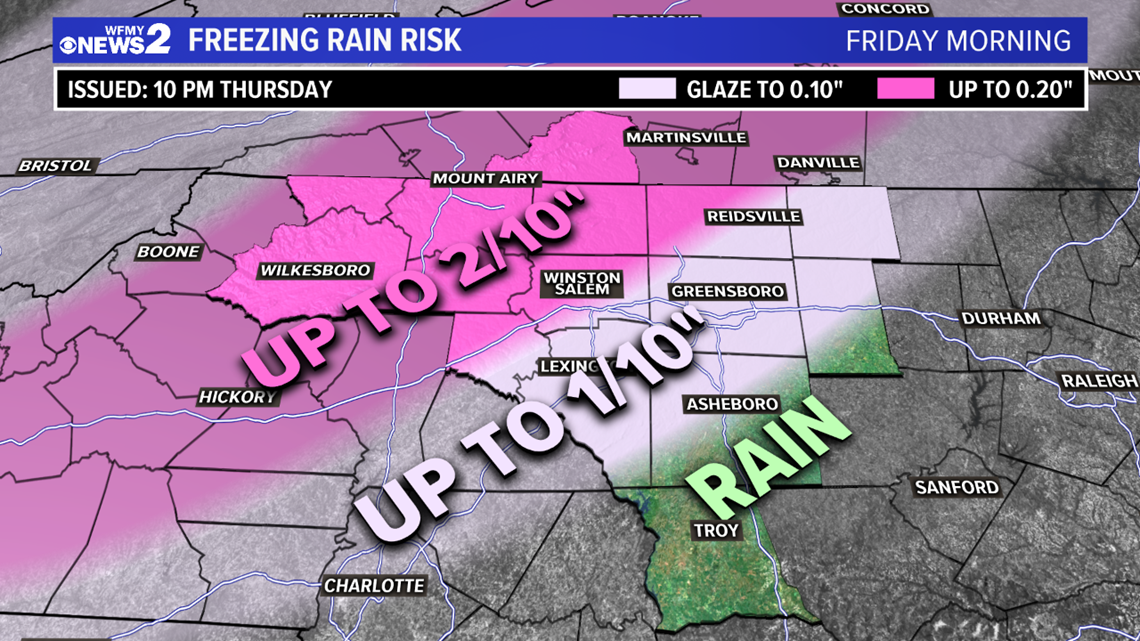 No major impacts are expected in the Triad and most areas south of the Triad should get only regular cold rain. As temperatures rise all of the precipitation will change over to regular rain by mid morning Friday. Rain, heavy at times is likely through Saturday morning.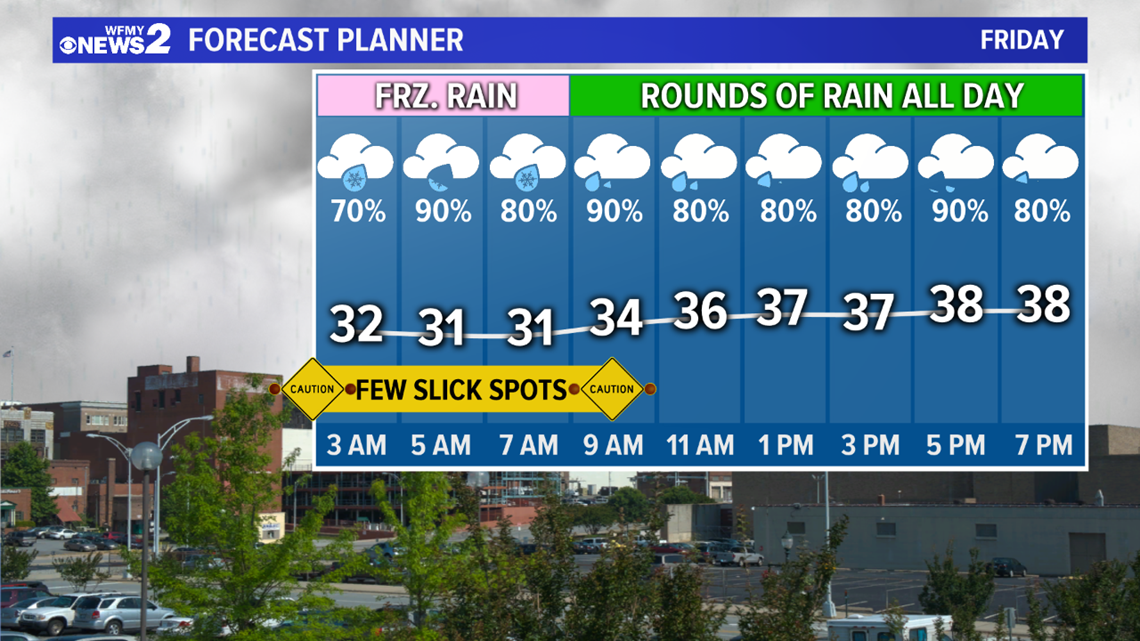 The new WFMY News 2 phone and tablet app boasts a modernized look and feel—download now.