GREENSBORO, N.C. — Snow is ending in the Piedmont. Most of us saw 1-2" on the grass without much on the roads and paved surfaces. Now, our concern turns to the roadways which could get icy as temperatures drop overnight.
You can count on the News 2 Weather Team to keep you up to date with the latest forecast.
TIMING:
Snow ending by midnight across the Triad
Slick roads are possible this evening, becoming icy overnight. The Friday morning commute could be very difficult.
Sunshine for midday and afternoon Friday. Snow melting quickly.
By Saturday we're sunny and warmer.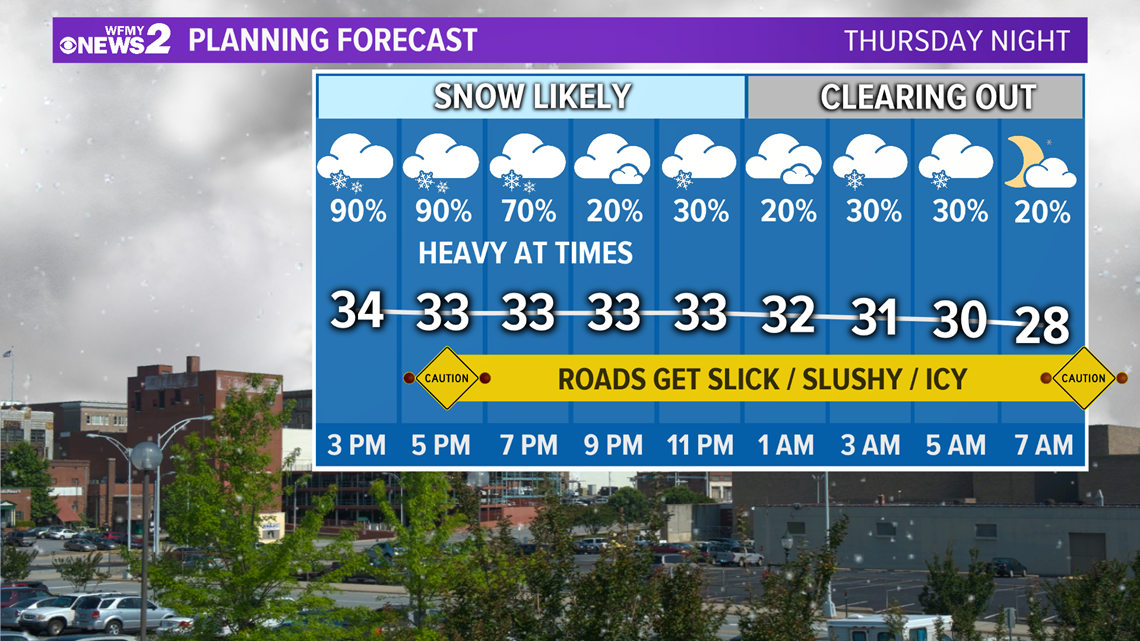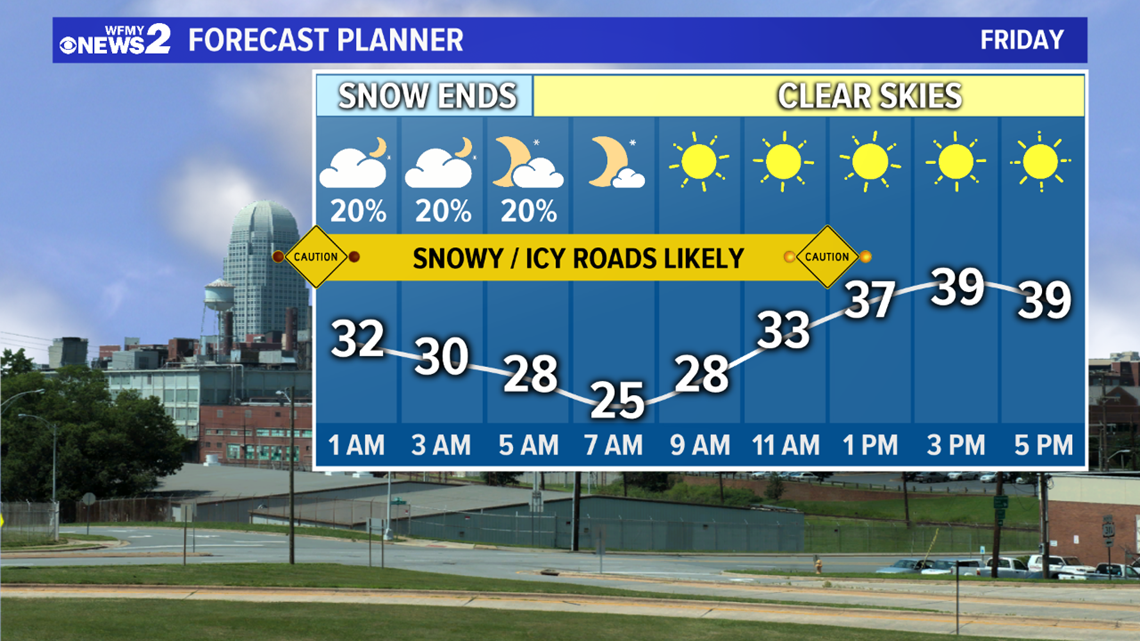 HOW MUCH:
1-2" of snow fell across much of the area this afternoon, and an additional 1-2" is possible in some areas before it shuts off by midnight.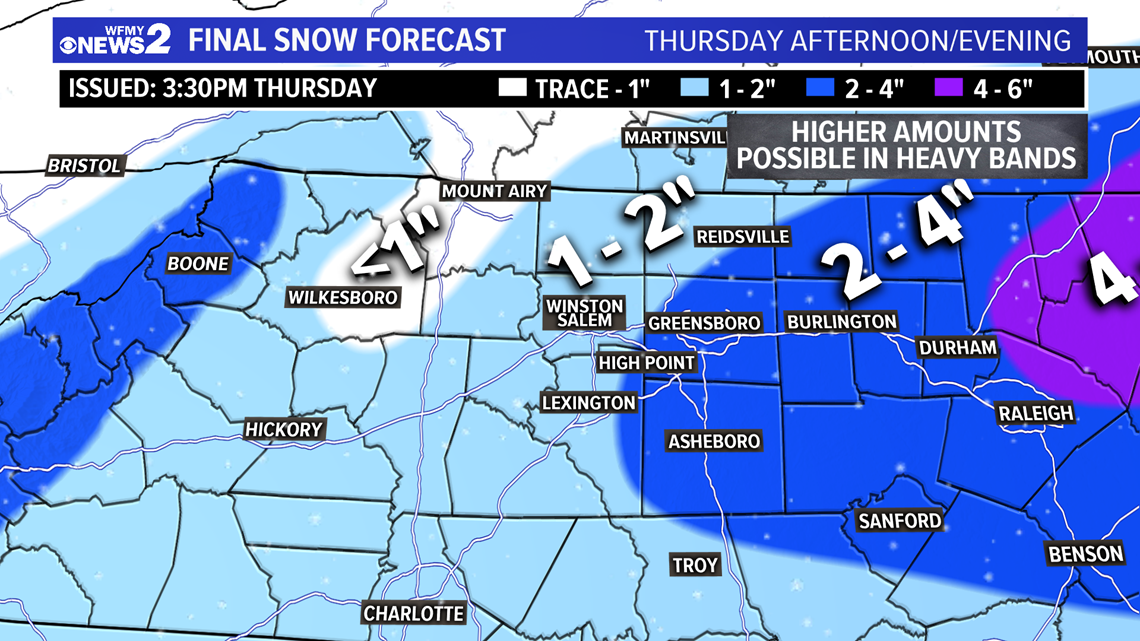 This is our first snow since December 10, 2018. It ends our 5th longest streak all time.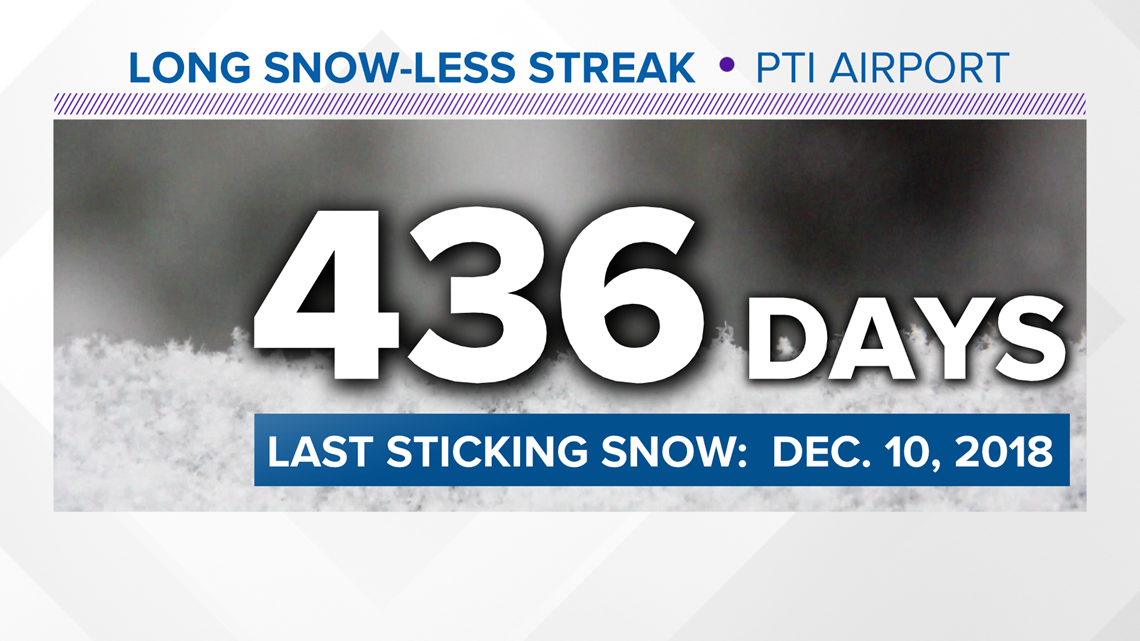 TEXT WFMY NEWS 2
We want to see your snow photos and videos! All you have to do is text your photo or video with your name and location. Text it to 336-379-5775. You can also text us your snow totals.
Stay connected to local, national and breaking news: Download the new WFMY News 2 app.
►Text the word APP to 336-379-5775
►For the latest weather conditions and forecast text the word WEATHER to 336-379-5775
►For traffic alerts text the word TRAFFIC to 336-379-5775