WINSTON-SALEM, N.C. — A news conference was held Tuesday at noon to discuss the release of video that captured the moments leading up to John Neville's death.
"We have stood and will continue to stand with you," Sheriff Kimbrough said to the Neville family.
Kimbrough apologized several times to the family, and described how he felt when he watched the videos that will be released tomorrow.
"I was saddened by what I saw as well and I cried as well I want you to as a result of that there are many changes that have been made as it relates to the passing of your father," Kimbrough said.
Kimbrough noted training, policies and procedures are just some of the things that have changed since Neville's death.
He also announced the part of the detention center known as Four South will be renamed John E. Neville's Housing Unit upon the family's approval.
The attorney for the family also spoke Tuesday afternoon.
"It won't bring John Neville back. Nothing that the sheriff, or I, or any of you could say would do that, but it goes a way towards causing this terrible scar to heal over again and the family is appreciative of that," attorney Michael Grace said.
Grace said they will take legal action against the county and Wellpath, the contracted healthcare provider for the detention center.
Sheriff Kimbrough said the video will be released Wednesday morning around 10:30 a.m. in Raleigh.
Kimbrough said he is proud to be sheriff at this time because he gets to be a part of change.
"John Neville's death is tragic, but he did not die in vain. His death has served as a change agent, sparking conversations and changes in our agency, in our community, and throughout the state," Kimbrough said in a news release.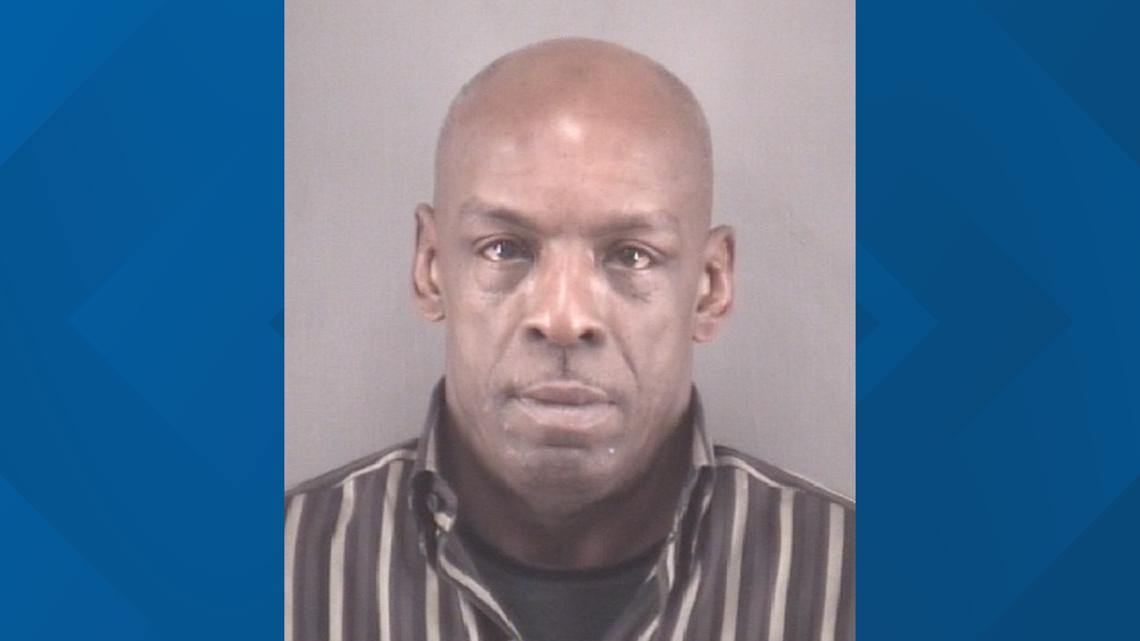 Officials said Neville, 57, of Greensboro, died on Dec. 4, 2019, at Wake Forest Baptist Medical Center, four days after he was arrested and taken to the Forsyth County Jail.
Neville was being held on a pending charge of assault on a female.
The district attorney said that around 3:24 a.m. on Dec. 2, Neville "suffered an unknown medical condition" while asleep. He fell from the top bunk in his cell and onto the concrete floor.
Jail detention officers and an on-call nurse found Neville "disoriented and confused." Neville was moved to an observation cell, according to O'Neill.
"It was over the next approximately 45 minutes that Mr. Neville would sustain injuries that would eventually cause him to lose his life," O'Neill said.
The Forsyth County Sheriff's Office and Sheriff Bobby Kimbrough called for the State Bureau of Investigation to investigate Neville's death on Dec. 5, 2019.
A court order that outlined Forsyth County Superior Court Judge R. Gregory Horne's ruling said there are multiple videos of the events that captured different angles from a body camera, handheld camera, and fixed dormitory cameras. Horne granted two of the videos to be released with limited redactions.
According to Horne's order, FCSO legal counsel will be releasing the two specified videos directly to counsel Michael Tadych on Wednesday. The recordings will be available only to the plaintiffs listed in a petition through Tadych.
Neville's family was initially against releasing the recordings and did not want other information about their father's death released, according to the court order. However, the documents said the family later requested the videos be released to the public.
Neville, 57, died on Dec. 4, 2019, at Wake Forest Baptist Medical Center, four days after he was arrested and taken to the Forsyth County Jail for a pending charge of assault on a female.
The five detention center officers charged in Neville's death are:
Lavette M. Williams
Antonio M. Woodley
Edward J. Roussel
Christopher B. Stamper
Sarah E. Poole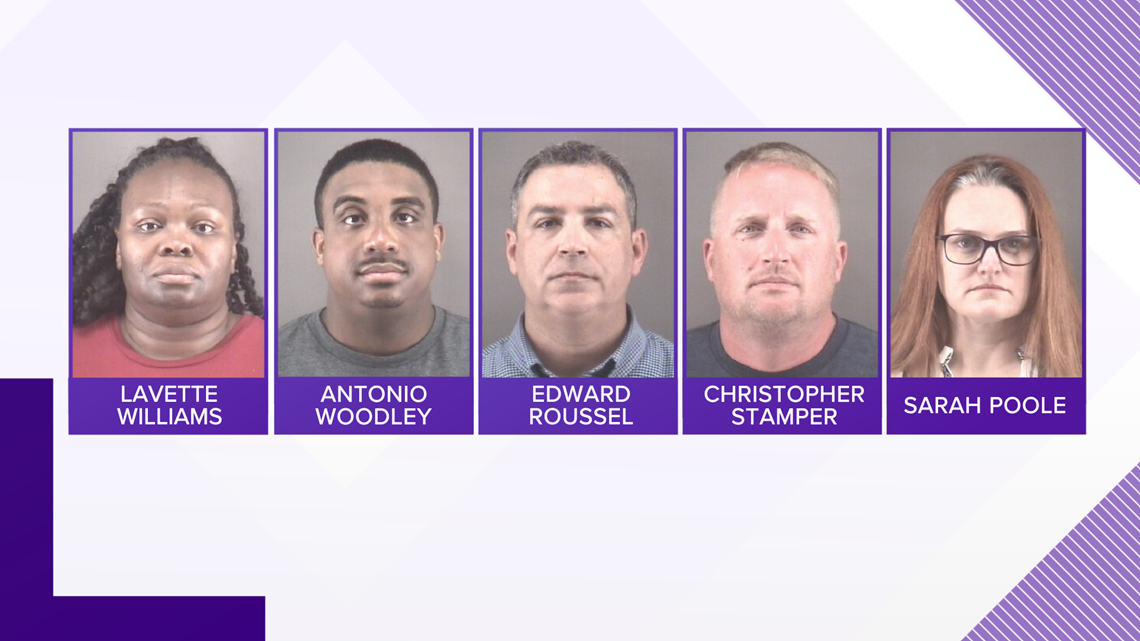 The nurse charged in his death is Michelle Heughins.